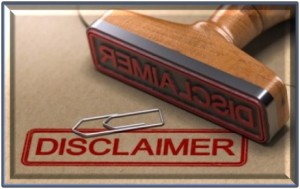 This website is not intended to be a legal advice resource. It is only meant to be used for educational reasons. Please don't take any action or refrain from taking any action based on what you've read on this website. This website, article, or link may contain outdated, incorrect, or irrelevant information. It is your obligation to speak with an expert attorney who can apply current legislation or laws to your personal situation in a professional manner.
There is no attorney-client relationship formed by using this site or communicating with Law Office of D.L. Drain or any of our employees. Please read the complete disclaimer for additional information.
It is vital that you seek legal advice from a qualified attorney on your individual situation. It will almost certainly cost you less to seek advice before acting than it will to repair your mistakes.
WHY SHOULD YOU WORK WITH DIANE?
Because Jay and I are devoted to treating you with respect and are here for you.
At this office, you are more than a number and a paycheck. Instead, you are a one-of-a-kind person with one-of-a-kind requirements. During this difficult time in your life, we are committed to assisting you in helping yourself and getting your fresh start.
You may be wondering why I chose bankruptcy as my primary practice area.
It's simple: this area of law reminds me of why I went to law school in the first place: to help others in need. My goal is to be a savvy guide for my clients. Help them bridge the gap between their needs, the law, and the bankruptcy process. I don't tell my clients what to do; rather, I educate them on legal and practical issues so they can make informed decisions.
When a bankruptcy is filed, the debtor and their property are protected by a "magical" umbrella known as the automatic stay. This umbrella is so strong that it stops practically everyone – including the IRS – in their tracks. A mortgage company, bill collector, or creditor cannot interfere with the debtor or any of the debtor's property unless a court orders otherwise. There is relief at the conclusion of a well-planned bankruptcy, but it will take dedication to the process — accuracy and thoroughness.
"Let this be your peace bridge." During this trying time, I'd like to be your guide."
– Diane Drain
SEARCHING FOR SOMEONE WHO CARES ABOUT BANKRUPTCY ADVICE AND HELP?
Shopping for bankruptcy assistance simply on the basis of price will lead to disastrous outcomes, such as the loss of tax returns. Instead, shop for bankruptcy assistance with the same dedication you put into major purchases like a car or a house.
Take your time and find an attorney who is conscientious, experienced, compassionate, and with whom you have a strong working relationship.