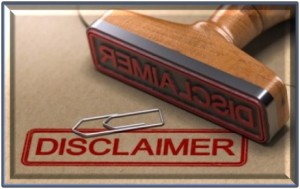 This website is not intended to be a legal advice resource. It is only meant to be used for educational reasons. Please don't take any action or refrain from taking any action based on what you've read on this website. This website, article, or link may contain outdated, incorrect, or irrelevant information. It is your obligation to speak with an expert attorney who can apply current legislation or laws to your personal situation in a professional manner.
There is no attorney-client relationship formed by using this site or communicating with Law Office of D.L. Drain or any of our employees. Please read the complete disclaimer for additional information.
It is vital that you seek legal advice from a qualified attorney on your individual situation. It will almost certainly cost you less to seek advice before acting than it will to repair your mistakes.
WHAT IS BANKRUPTCY INTENDED TO ACCOMPLISH?
The bankruptcy laws were formulated to give the honest debtor a "fresh" start.
Bankruptcy is not intended to give debtors an unfair advantage over their creditors. This requirement comes from the United States Bankruptcy Code, Title 11 of the United States Code, and it is not intended to protect the debtor who has acted in bad faith in an attempt to defraud creditors.
A long time ago bankruptcy was considered a shameful last resort, but today it is an acceptable method of resolving serious financial troubles.
A record one million individuals filed for bankruptcy protection in the United States in the peak year of 1992, and between 1984 and 1994 the number of personal bankruptcy filings doubled. In just one year (June 2005 to June 2006) there were 1,484,570 total bankruptcy filings.  2013: 1,137,978; 2014: 1,000,083; 2015: 879,736; 2016: 819,159; 2017: 796,037.  Corporate bankruptcies are commonplace, particularly when corporations are the target of lawsuits, and even local governments seek debt relief through bankruptcy laws.
The goal of modern bankruptcy is to allow the debtor to have a "fresh start," and the creditor to be repaid the value of their secured debts.
If the creditor does not have a secured debt then they may receive a portion of their unsecured debt. Through bankruptcy, debtors liquidate their assets or restructure their finances to fund their debts. Bankruptcy law provides that individual debtors may keep certain exempt assets, such as a home, a car, and common household goods, thus maintaining a basic standard of living while working to repay creditors.
Debtors are then able to emerge as productive members of society, albeit with flawed credit records,but the ability to rebuild in a couple of years.
WHY DO I SHARE ALL THIS INFORMATION FOR FREE?
Many people, both clients and fellow attorneys, ask why I give so much information away for free. I do it because I believe everyone has a right to understand the full breadth of the legal issues involved in bankruptcy. That does not mean this information will be sufficient for anyone to prepare their own bankruptcy. Instead, it is my goal to help everyone avoid the terrible nightmares that happen when someone tries to file without a competent bankruptcy attorney.  "Laws are like a spider web, in that it snares the poor and weak while the rich and powerful break them." Solon, ancient Greece
To quote Judge Redfield T. Baum, Ret. Arizona Bankruptcy judge, "You do not need to hire an experienced lawyer to help with bankruptcy, just like you do not need to hire a good surgeon to do open heart surgery; but it might be wise to do so.