A skilled consumer bankruptcy lawyer must possess a number of characteristics, including the willingness to prioritize their clients' needs over their own. In other words, the client is more than just a source of revenue. That is my commitment to all of our clients and how our office operates. My commitment is to be both a counselor and a skilled bankruptcy lawyer, which means staying up to date on the ever-changing bankruptcy laws.
Clients are the most essential part of our business.
Even if I didn't have clients, I could continue to teach and volunteer. But I want to keep helping people because that is what I am most proud of. Bankruptcy offers my clients the opportunity of a fresh start. See client reviews. I don't accept every client who contacts me. I refer out many to great lawyers who are more skilled in what that person needs.  Those that I do accept must be willing to truly partner with me. They must pay heed to my recommendations. That doesn't mean they'll follow my advice, but it does mean they'll be aware of the consequences of their decisions. Which is why it is critical that my clients understand the law in order to make sound decisions. Furthermore, it is essential that my client be completely honest with me. Otherwise, I won't be able to give them sound advice. Read More…..
Knowledge of Bankruptcy Law
Unlike most areas of law, bankruptcy requires a lawyer to be well-versed in a wide range of topics, a skilled negotiator, and sensitive to the needs of all parties involved, without compromising their own client's rights.  In truth, rather than the lawyer's capacity to write long, complicated legal briefs, it is their knowledge of the law, their understanding of the laws and procedures, and their ability to come up with creative solutions are what determine the outcome. Read More..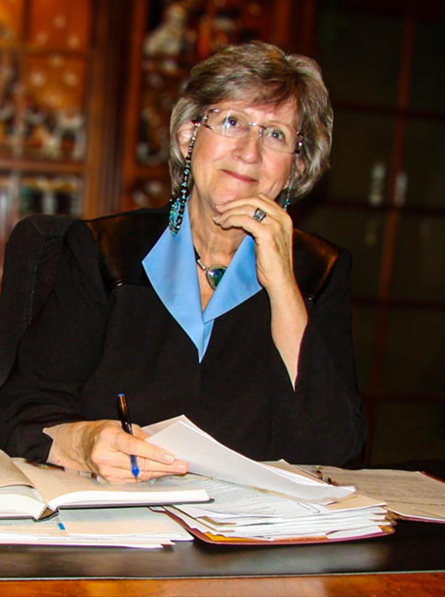 Ms. Drain is also committed to teaching, following in the footsteps of her mentors. She taught bankruptcy and legal office management as an adjunct lecturer at all three of Arizona's law schools. She taught bankruptcy and real estate issues at the Arizona School of Real Estate for 20 years. Diane assisted in the development of the Professionalism course that is required of all Arizona attorneys by the Arizona Supreme Court.
"The proper function of man is to live, not to exist. I shall not waste my days in trying to prolong them. I shall use my time."
– Jack London
Diane has been a forerunner in the consumer bankruptcy practice of law, and in the use of law office technology.
Diane is the founding co-chair of the Arizona Consumer Bankruptcy Counsel, a mentoring group for consumer bankruptcy attorneys, and has served on the State Bar of Arizona Board of Governors for for two decades. Diane spent decades teaching the principles of bankruptcy to realtors and title officers.  As a retired law professor she has been involved in hundreds of continuing legal education workshops for her fellow lawyers.  She also founded The Legal Resource Group to assist her fellow attorneys in bringing technology to law firms.
Committed to Educating Fellow Attorneys and Serving as a Press Resource
Diane has written for the American Bar Association, the State Bar of Arizona, and many county bar associations, as well as various local newspapers, including the Arizona Business Gazette and Laws.com, on law office administration and technology. She is a source for reporters from Channel 12 and the Arizona Republic, among other local and national news organizations.
Numerous Awards for Volunteering to Help Others
Diane has received multiple accolades for her dedication to the practice of law over the last 38+ years, including a Lifetime Achievement Award for her work to educating Arizona citizens about their bankruptcy rights. Chief Bankruptcy Judge James M. Marlar nominated Diane as a top Pro Bono Super Lawyer – a nationwide organization. She was on the Arizona Bankruptcy Court's Honor Roll of Pro Bono Volunteers, also the Top 50 Pro Bono Attorneys award from the Arizona State Bar Foundation, as well as the Albert Nelson Marquis Lifetime Achievements Award (Marquis Who's Who) from the Albert Nelson Marquis Foundation, and named a "Top Attorney" by the North Valley Magazine.
Diane was named Member of the Year by the Arizona State Bar, and she has been featured in the Arizona Business Gazette, Arizona Attorney, and other national and local media.
Diane has received numerous awards from her peers and the community.
Diane is or has been a member of the following organizations
National Association of Consumer Bankruptcy Attorneys, the Better Business Bureau, various State Bar sections: including the Supreme Court's Technology Committee, Professionalism Committee, the Bankruptcy Section, the Real Property Section and the Solo and Small Firm Section.  Diane is a past President of the Maricopa Chapter of the Arizona Women Lawyer's Association, a past Chair of the Solo Practitioner's Section of the Arizona State Bar, a past Chair of the Maricopa County Continuing Legal Education program and the founding Chairperson for the Arizona Trustee's Association.  Diane was appointed by the Supreme Court to the Commission on Judicial Review and the Supreme Court's Commission on Technology.
Everyone, including attorneys, face difficulties in understanding bankruptcy law.
Every field of law has become far too sophisticated for the majority of people, including excellent lawyers, to comprehend.
A lot of us assume that legal services and decent legal advice is out of their reach. That may be true for some, but not for customers seeking bankruptcy assistance, because the initial consultation, at least at our office, is free. The Internet, neighbors and acquaintances, as well as inept lawyers and document preparers, are all sources of bad "legal advice."