You Have a Reverse Mortgage
Know Your Rights and Responsibilities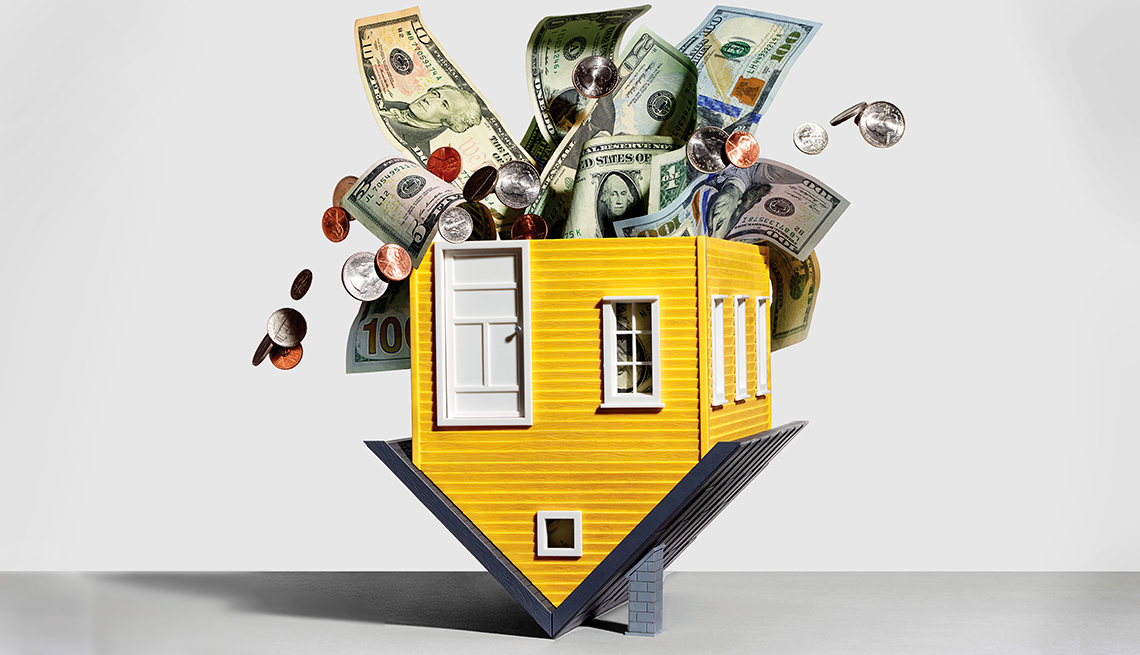 Reverse Mortgage Borrowers
Publication from Consumer Financial Protection Bureau "CFPB".  Reverse mortgages can be a nightmare, leaving your spouse evicted from their home once the signing spouse dies.  This in-depth guide teaches current reverse mortgage borrowers about their rights and responsibilities under a Home Equity Conversion Mortgage loan. Topics include how a borrower can fulfill their loan obligation, what to do if receive a notice of foreclosure, loan payback options, and more.
Home Equity Conversion Mortgage Guide
The guide is designed to assist reverse mortgage borrowers meet their ongoing responsibilities under a Home Equity Conversion Mortgage, the most common type of reverse mortgage loan.
Topics include:
The reverse mortgage loan requirements
How a borrower may pay-off their reverse mortgage loan
What happens after the borrower moves out of the home or dies
What default means and how a borrower may find help
What heirs may need to know
Helpful, Commonly Used Terms
The guide also includes a glossary of commonly used terms and a list of resources that borrowers can use to find help.
The CFPB's reverse mortgage resources are free and available to download or order.
For more information on reverse mortgages, visit consumerfinance.gov/reversemortgage.
Although the You have a reverse mortgage: Know your rights and responsibilities guide does not address protections for reverse mortgage borrowers affected directly or indirectly by COVID-19, you can learn more about these protections by visiting the Unified Housing Hub.
Thank you,
Consumer Financial Protection Bureau
Seniors should not be faced with homelessness because their spouse signed a reverse mortgage not understanding the legal consequences. Don't misunderstand me, there are good reverse mortgages that help the homeowner to stay in their home for as long as physically and psychologically possible. Unfortunately, sleazy lenders saw seniors as easy targets for scams.
Generally seniors trust those who are advertise themselves as "experienced", whether the plumber, real estate agent, lawyer or doctor. Trust must be earned, not freely given. Always investigate any professional who is supposed to help you. I say this time and again, typically you should be able to trust your gut. Unfortunately, some con-artists are really good at deceiving others. Reach out to family and friends for their guidance and common sense thoughts.
Diane is a well respected Arizona bankruptcy and foreclosure attorney. As a retired law professor, she believes in offering everyone, not just her clients, advice about bankruptcy and Arizona foreclosure laws. Diane is also a mentor to hundreds of Arizona attorneys.
*Important Note from Diane: Everything on this web site is offered for educational purposes only and not intended to provide legal advice, nor create an attorney client relationship between you, me, or the author of any article. Information in this web site should not be used as a substitute for competent legal advice from an attorney familiar with your personal circumstances and licensed to practice law in your state. Make sure to check out their reviews.*