Diane is honored by Legal Services Corp – Pro Bono Service Award for establishing the Self Help Center at the Arizona Bankruptcy Court.
Six Arizona Attorneys Recognized For Their Pro Bono Efforts
January 31, 2023 Terri Jo Neff, Arizona Daily Independent
Those honored by Arizona Supreme Court Vice Chief Justice Ann Scott Timmer during LSC's Increasing Access to Justice Reception were James Conlogue, Diane Drain, David Engelman, Edwin Ramos, Kelly Rowe, and Benjamin Smith.
Six attorneys from across Arizona were recognized by the nonprofit Legal Services Corporation (LSC) last week for their significant contributions to promoting access to justice through pro bono services.
The LSC is an independent nonprofit established by Congress in 1974 to provide financial support for civil legal aid to low-income Americans. Its grantee organizations serving Arizona include the Community Legal Services, Southern Arizona Legal Aid (SALA), and the Window Rock-based DNA-Peoples Legal Services.
Those honored by Arizona Supreme Court Vice Chief Justice Ann Scott Timmer during LSC's Increasing Access to Justice Reception were James Conlogue, Diane Drain, David Engelman, Edwin Ramos, Kelly Rowe, and Benjamin Smith.
Conlogue served as a judge for the Cochise County Superior Court for 26 years before retiring in 2020. Since then, he has provided pro bono services through the Southern Arizona Legal Aid (SALA) Family Law Clinic and Rural Clinic by heading up clinics which have had more than 300 attendees. Conlogue was also recently appointed to SALA's Board of Directors.
Drain, who founded the Law Office of D.L. Drain, P.A. in 1990, began providing pro bono legal assistance in bankruptcy cases in 1994 through the Volunteer Lawyers Program (VLP) for Community Legal Services (CLS). In 2005 Drain established the Self-Help Center at the Arizona Bankruptcy Court. She also serves on the VLP's advisory committee and provides free consultations through the U.S. Bankruptcy Court Self-Service Center.
Engelman is attorney and shareholder at Engelman Berger, PC. who has volunteered with CLS for 41 years. During that time he has provided several thousand hours of pro bono services. In 2022, he helped DNA-Peoples Legal Services establish a bankruptcy clinic and trained its in-house attorneys on handling bankruptcy cases.
Ramos, an attorney and managing partner at De La Ossa and Ramos PLLC, has volunteered since 2016 on minor guardianship cases for the Children's Law Clinic offered by CLS' VLP. He also regularly assists CLS' Medical Legal Partnership by offering brief services to applicants, and recorded more than 200 hours of pro bono legal assistance in 2022.
Rowe is an author and volunteer attorney in Flagstaff offering pro bono services for immigration cases with DNA-Peoples Legal Services since 2015. The complexity of immigration cases means she has serves some clients for several years.
Smith, who has worked with SALA's Family Law Clinic since 2007, dedicates his legal practice to pro bono work, primarily assisting clients with domestic violence cases. He is estimated to have assisted 8,700 SALA clients through roughly 1,650 clinics and 135 direct representation cases.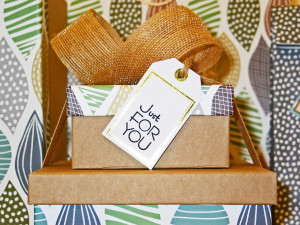 From Diane, March 2023: "Unexpectedly, I received a wonderful present for my birthday. That was the gift of witnessing my forty years of practice come together in one celebration when I was given the "Bankruptcy Attorney of the Year" award from the Volunteer Lawyers Program (VLP) by bankruptcy judge Daniel P. Collins. Judge Collins made the most wonderful comments about my volunteering history in the bankruptcy community. I am sure my face turned red. Pat Gerrich, the director of VLP, who has been my inspiration for how attorneys should use their skills to help others, was in charge of organizing this event. At the celebration, my devoted husband, Jay McClimon, stood by my side, just as he has for more than 30 years. I would never have been able to volunteer but for Jay's commitment to manage our office and our home. Also at the ceremony was Krystal Ahart, one of the finest young attorneys I've ever had the pleasure of working with. Krystal is my inspiration to keep moving forward, even in challenging times. Behind us all is James Kahn, Krystal's partner and a mentor to me, Krystal, and countless other bankruptcy attorneys. Jim's love for mentoring, and unwavering commitment to our great profession, was my inspiration to accept that first request to volunteer all those years ago. As you can see, my entire village deserves this very special accolade.
 My hope for everyone is to find or create a village that supports and protects you."
Humans are capable of so much.  They can help, or they can hurt.
My Grandmother, Flora Frye, was my muse.  She was a force to be reckoned with. She was an Army Staff Sergeant in World War II, and brought that same commitment to fighting for those who could not protect themselves to Yuma, Arizona. She lobbied for rights for women, displaced homeowners, and anyone else who needed help. As a House Majority Leader told me – "if Flora Frye wants something, just give it to her because she does not stop until she gets her way."  She received her Master's degree from the Northern Arizona University at the young age of 75!!  Who do you know that could match her energy for life and learning?
That was my grandmother, and I think of her every day.  She would be proud to learn that I followed in her footsteps – establishing a Self-Help Center at the Arizona Bankruptcy Court, volunteering for Community Legal Services, and several other community based organizations. All those that I help through those programs are a direct result of the role-model created by Grandma Frye.
I urge each of you to be Grandma Frye to your own family and community.
Resource Links / References / Citations (internal / external links)
989 words
|
5.2 min read
|
Categories: Consumer Issues
|
By Diane Drain
|
Published On: February 1st, 2023
|
Last Updated: August 31st, 2023
|
Diane is a well respected Arizona bankruptcy and foreclosure attorney. As a retired law professor, she believes in offering everyone, not just her clients, advice about bankruptcy and Arizona foreclosure laws. Diane is also a mentor to hundreds of Arizona attorneys.
*Important Note from Diane: Everything on this web site is offered for educational purposes only and not intended to provide legal advice, nor create an attorney client relationship between you, me, or the author of any article. Information in this web site should not be used as a substitute for competent legal advice from an attorney familiar with your personal circumstances and licensed to practice law in your state. Make sure to check out their reviews.*
Published On: October 28, 2023

When a debtor is in Chapter 13 bankruptcy, it is not unusual that their monthly payments are made through a plan rather than directly to the mortgage lender.  At the end of the year, the mortgage lender is likely to send Form 1098 (mortgage interest paid through the year) to the trustee, not the homeowner.