Keeping Kids in their Home Foundation is a scam. "Someone should never deed their house over to anyone without the bank's consent. These guys are predators. It's just sad and disgusting."
The answer is "yes"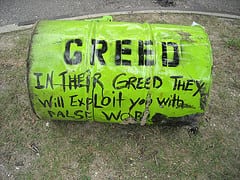 Keeping Kids in Their Home, a Sarasota nonprofit, advertised as a government-sponsored foreclosure rescue is using its clients' homes for a sweeping real estate scheme — delaying defaults through recurrent bankruptcy filings while renting the houses out, a Herald-Tribune investigation has found.
Keeping Kids in Their Home Foundation Corp. and related entities have enticed scores of severely delinquent borrowers from Tampa to Miami to hand over their deeds for just $100, while using dubious techniques to evade mortgage lenders and skirt taxes on those transactions.  Aleksandr Filipskiy and his foundation stalled foreclosures for years by routinely transferring properties to new shell companies and nonprofits, filing for bankruptcy protection under each entity to block the foreclosure proceedings.
NOTE FROM DIANE: Transferring properties like this is called bankruptcy fraud.
"There's a lot of misrepresentation here," said Andrew Rose, a special agent supervisor with the Florida Department of Law Enforcement. "Someone should never deed their house over to anyone without the bank's consent.  These guys are predators. It's just sad and disgusting."
Click here for the entire article…
We have several videos on our web site.  Below are a few that might be of interest:
"Lender's Foreclosure Rights in Arizona"
"Should I keep my home or let it go into foreclosure?"
"Meet Ms. Drain and Suggestions on How to Hire an Attorney"
MUSINGS BY DIANE:
"I have seen this type of scheme happen over and over again.  Anytime a homeowner is desperate they will grasp at any option just to keep their home. I understand that commitment.  The house is the place that hugged them, protected them from outsiders, where they raised their children and hung holiday decorations.  What they do not understand is that these types of schemes are rarely designed to help the homeowner.   The scheme is designed to take something away from the homeowner and to put money in the schemer's pockets.
Always check with your local government agencies to determine your rights. The Attorney General's office is a great resource for information about any new or old scheme.
Just be careful and remember what your grandfather used to say "nothing is free" and "if something sounds too good to be true, it probably is".
Diane is a well respected Arizona bankruptcy and foreclosure attorney. As a retired law professor, she believes in offering everyone, not just her clients, advice about bankruptcy and Arizona foreclosure laws. Diane is also a mentor to hundreds of Arizona attorneys.
*Important Note from Diane: Everything on this web site is offered for educational purposes only and not intended to provide legal advice, nor create an attorney client relationship between you, me, or the author of any article. Information in this web site should not be used as a substitute for competent legal advice from an attorney familiar with your personal circumstances and licensed to practice law in your state. Make sure to check out their reviews.*