Keeping Kids in their Home Foundation is a scam.

"

Someone should never deed their house over to anyone without the bank's consent. These guys are predators. It's just sad and disgusting.

"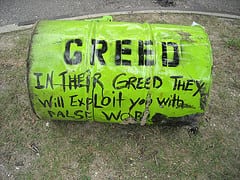 Keeping Kids in Their Home, a Sarasota nonprofit, advertised as a government-sponsored foreclosure rescue is using its clients' homes for a sweeping real estate scheme — delaying defaults through recurrent bankruptcy filings while renting the houses out, a Herald-Tribune investigation has found.
Keeping Kids in Their Home Foundation Corp. and related entities have enticed scores of severely delinquent borrowers from Tampa to Miami to hand over their deeds for just $100, while using dubious techniques to evade mortgage lenders and skirt taxes on those transactions.  Aleksandr Filipskiy and his foundation stalled foreclosures for years by routinely transferring properties to new shell companies and nonprofits, filing for bankruptcy protection under each entity to block the foreclosure proceedings.
NOTE FROM DIANE: Transferring properties like this is called bankruptcy fraud.
"There's a lot of misrepresentation here," said Andrew Rose, a special agent supervisor with the Florida Department of Law Enforcement. "Someone should never deed their house over to anyone without the bank's consent.  These guys are predators. It's just sad and disgusting."
We have several videos on our web site.  Below are a few that might be of interest:
"Lender's Foreclosure Rights in Arizona"
"Should I keep my home or let it go into foreclosure?"
"Meet Ms. Drain and Suggestions on How to Hire an Attorney"
Share This Post: