Arizona exemptions finally changed after 30 year wait. Protects basic necessities for all Arizona residents.
Exemptions protect important items from seizure by creditors. Examples are clothing, furniture, inexpensive vehicle, pets.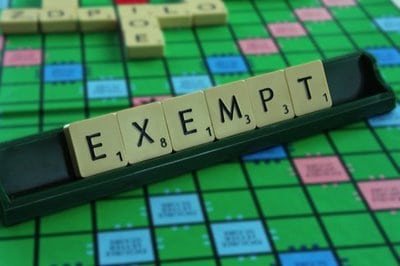 On Sept. 13, 2013 most of the laws that legislators and the governor enacted in this year's session finally take effect. While several were highly controversial, such as expanding the state's Medicaid program or simplifying the sales tax system, others are aimed at saving people's property.   The new laws dealing with Arizona exemptions is one of those aimed at saving people's property.
What is exempt property?  According to Wikipedia it is "Exempt property, under the law of property in many jurisdictions, is property that can neither be passed by will nor claimed by creditors of the deceased in the event that a decedent leaves a surviving spouse or surviving descendants. Typically, exempt property includes a family car, and other personal property."
We have several videos on our web site.  Below are some that might be of interest:
Arizona Exemptions
Meet Ms. Drain and Suggestions on How to Hire an Attorney
Selling property, then filing bankruptcy
Bankruptcy and paying insiders (family or friends)
MUSINGS BY DIANE: "My personal thanks goes out to Dwayne Farnsworth for drafting these changes and lobbying to move the bill through the Legislature (not an easy job).  All of his work made it easy to shepherd the bill through the final process and get it signed into law. 
Dwayne – all of Arizona citizens thank you for your dedication."
Diane is a well respected Arizona bankruptcy and foreclosure attorney. As a retired law professor, she believes in offering everyone, not just her clients, advice about bankruptcy and Arizona foreclosure laws. Diane is also a mentor to hundreds of Arizona attorneys.
*Important Note from Diane: Everything on this web site is offered for educational purposes only and not intended to provide legal advice, nor create an attorney client relationship between you, me, or the author of any article. Information in this web site should not be used as a substitute for competent legal advice from an attorney familiar with your personal circumstances and licensed to practice law in your state. Make sure to check out their reviews.*