Most of us trust others.  After all, we would not scam someone else, so why would they scam us?  Scams have been around for hundreds of years, but the sophistication of scams grows with the use of technology.
---
I am going to write this article in reverse order.  Rather than relating the horror stories of how innocent people, just like you and me, were ripped off; I am going to tell you first how to avoid being scammed.  Then I will share just a few of the examples of how really good people lost their money and their sense of peace.
What to do in order to avoid being scammed?
Never give out your financial information to anyone (even family), unless you initiated the contact, and they need that information in order to complete a process you requested.  Even if you know them, why do they need to have your financial information?  Does your new "friend" really need your bank account number?  No!!
It is important to pause and question each request. If there is pressure or urgency to provide access or funds, pause and question. If there is a request for a certain amount of money in gift cards, pause and question. If there is a call from a government agency, pause and question. If there is an urgent call from someone because your family member needs immediate financial support, pause and question.
Stop communication with anyone until you know more.
Create a defensive strategy.  Talk to those you trust about what you are being asked to do.  Build a team of confidants to help each other avoid scams.  Make sure both genders are included in your team.  Why?  Because men are more easily scammed by woman, and woman by men.  Younger people can be scammed, just like seniors, but each fall for a different type of scheme.
Phone calls.  Be cautious of phone numbers that you do not recognize (set up caller-ID). When someone contacts you offering to help, tell the caller you cannot talk right now, but will call them back (ask for their name, phone number and position at the company).  Except to confirm their phone number is valid (many times the phone number is being spoofed).  Do not use the phone number the person gives you, or is on a letter, or their business card. Look up their corporate office on the Internet, check the Corporation Commission, Better Business Bureaus and Internet to confirm this is a valid company, that has been in business for many years.  Then call the company to confirm that this person works for them, or the letter is valid.
Before signing anything – talk to your team of confidants.  If this is a contract for work – get at least three other quotes (do your research for each).  Ask for their licenses (confirm with the licensing agencies), ask for and check their references.  Never pay the entire amount up front.  Do what good business people do – pay in stages.  Once the first stage is finished and inspected, then pay; when the second stage is completed and inspected, then pay, and so forth.  Make sure you know if they are required to get permits in order to do the work, do not rely on the contractor to be truthful, check with the licensing agency or zoning department.
Emails. Look closely at emails (put your cursor on the sender's email address and look closely – is it coming from the address on the email?). Be very suspicious if the email extension is not the company name.  For instance: [email protected] is definitely coming from my website, but [email protected] is not, plus it is not very professional for me to use that email for my business.  When I see business people using g-mail, Outlook, MSN, Yahoo, etc. as their emails it tells me I should use someone more professional.
Be very careful about people who are taking a new interest in you. Another popular scam is someone posing as a potential romantic interest in person or virtually and using that perceived relationship to obtain money or information.  Romance scams have run amuck during COVID.  From the FBI's website:
Romance scams (FBI's website) occur when a criminal adopts a fake online identity to gain a victim's affection and trust. The scammer then uses the illusion of a romantic or close relationship to manipulate and/or steal from the victim. The criminals who carry out romance scams are experts at what they do and will seem genuine, caring, and believable. Con artists are present on most dating and social media sites.  The scammer's intention is to establish a relationship as quickly as possible, endear himself to the victim, and gain trust. Scammers may propose marriage and make plans to meet in person, but that will never happen. Eventually, they will ask for money.
Scam artists often say they are in the building and construction industry and are engaged in projects outside the U.S. That makes it easier to avoid meeting in person—and more plausible when they ask for money for a medical emergency or unexpected legal fee. If someone you meet online needs your bank account information to deposit money, they are most likely using your account to carry out other theft and fraud schemes.
Following these suggestions will not guarantee you will avoid all scams, but it makes it less likely you will fall for a scam.  Prevention is the best protection against potential scams or scammers!
---
Federal Trade Commission created IdentityTheft.gov, a one stop resource for people to report identify theft to law enforcement and to get step-by-step instructions on how to recover from any type of identify theft.
---
A person calls, emails, texts, pays a visit to your home, or messages you and they appear knowledgeable, helpful, professional, and kind. They have a solution or opportunity to offer, have claims of being from an official agency, are going to help you with a difficult task, or they are offering to protect someone you love who is now in perceived trouble. It is an urgent matter, and no time can be wasted!
Unfortunately, this is not always as helpful as it may seem. According to the FBI, every year millions of adults (and especially older adults) fall victim to financial fraud and scams.
Many scams are built on a factor of trust. This may include pretending to be a relative in schemes such as the "grandparent scam" requesting funds be immediately sent to help assist a family member in need.
One may receive a call that seems to come from an agency such as Medicare, the IRS, the CDC, the local police, or Social Security with an attempt to attain identity-based information, account information, settle a claim, etc.
Another popular scam is someone posing as a potential romantic interest in person or virtually and using that perceived relationship to obtain money or information.
Sometimes people will fall victim to scams involving false emails, tech support offerings, or investments that assist scammers in gaining access to personal or account information.
And, unfortunately, there are some scams that are more personal and involve people that have real relationships with an individual (such as a family member, friend, fellow church member, etc.) to gain trust and use the power of that relationship for their own selfish personal, legal, or financial gains.
---
Scam activity in the U.S. is at an all-time high, and the need for a meaningful, broad-based response has never been more urgent. Much of the problem lurks below the surface, with frauds going unreported and consumers not adequately protected. Yet by one estimate, identity theft and related crimes skyrocketed to $56 billion in 2020, more than triple the amount from the prior year.
While cost estimates vary widely, the pandemic has given us reason to believe that reported losses are just the tip of the iceberg.
COVID-19 continues to stir fear and anxieties that scammers capitalize on. Among the factors: ​
News headlines about COVID testing, treatments and government benefits have prompted a wave of efforts to deceive consumers, such as false promises to move individuals to the front of the line – for a fee.
Increased stress and social isolation have made people more vulnerable to con artists. When anxiety rises, the ability to think rationally declines. Criminals thrive in such an environment.
The increased embrace of computers for remote work, retail purchases and social connections has created a vast new population to target for online fraud. Such scams jumped 25 percent in the first part of 2021, according to the TransUnion credit bureau.
Those factors are just highlights of a larger, grim picture. A recent AARP survey found that nine in 10 Americans (229 million people) encountered a fraud attempt in the past year – and that one in six (33 million people) lost money as a result.  A separate poll found that almost 60 million Americans lost money to phone scams last year.
---
In the wake of COVID-19 and new digital operations, banking and financial institutions have been struggling to deal with an increasing number of fraud incidents and the trend is expected to continue, a Deloitte India survey said on Monday. Key reasons identified for the increase in fraud incidents over the next two years include large-scale remote working models, increase in customers using non-branch banking channels and the limited/ineffective use of forensic analytics tools to identify potential red flags, Deloitte Touche Tohmatsu India LLP (DTTL) said in a release.
---
With 1 in 6 New Yorkers classified as older adults, Sen. Gillibrand said, state residents face at least $1.5 billion in losses a year. Over the last 18 months, pandemic-related scams have taken at least $550 million from the wallets of New Yorkers.
Anyone can be impacted, including state Attorney General Letitia A. James, who shared with Sen. Gillibrand that her own mother had been defrauded of $20,000 by a woman who claimed she had won a sweepstakes and needed important financial information to make the deposits.
Mr. Caccamise said Lifespan has seen romance scams — in which a scammer poses as a potential romantic interest and asks for money from someone they've emotionally manipulated — have become especially common amid the social isolation of the COVID-19 pandemic.
---
Just a few stories from my fellow bankruptcy lawyers:
Story: I encountered a situation where a victim of a romance/cryptocurrency scam was enticed/pressured into borrowing significant amounts of money that ended up going to scammers from Coinbase to a fraudulent platform. The scam has been reported to FTC,FBI, local police and to lenders. The amount of money borrowed by the victim is significant and was less than 90 days ago. The scammed debtor was told the account is now worth more than $2million and if 25% of that is paid, so the scammers can pay the IRS, the balance can be withdrawn. The victim did not fall for that but was still taken for way more money than can be repaid. She may or may not get some relief from lenders but it is too early to tell. It is very doubtful the scammers will be caught anytime soon. Actually, they are still active. It is all online and looks convincing enough to be a successful scam.
Question: Debtor qualifies and wants to file Chapter 7. Is the 90 day rule even a problem here?
One answer: I think, yes, the problem with the lenders is going to be that the debtor took the money recently. I mean, the debtor took the money for sure, they just decided to get involved with the whole scummy world of crypto. But the culprits did not steal the debtor's identity and then they took the money. It was voluntary. It was, in essence, a cash advance to go gambling.
One answer: The cash advance rule is 70 days, but whatever the time period, it appears it impacts the presumption of fraud and burden of proof. The scam was executed well, to pull it off, the scammers advised and directed the scamee to apply for loans in rapid succession. The scammer was well versed on what to put in the loan application to get loan approval from various sources within a very short period of time. These people must be very good at what they do because according to FTC, they fooled a lot of people out of a lot of money and they are still active.
Another story: I had a case once with similar facts. Debtor was the victim of an online romance scam. The scammer fraudulently induced the Debtor to incur over $30K in credit card debt — it involved buying Apple gift cards that would supposedly be used to fund some sort of business investment.
At least some of the charges were made within 90 days of the petition date. Once filed, the case was a completely unremarkable no-asset Chapter 7, and none of the creditors took any action. As you correctly pointed out in your later post, Section 523(a)(2)(C) merely raises a presumption of fraud, and it can be rebutted.
One answer: If your debtor hasn't already done so, have them make a police report. When disclosing the scam as a loss under SOFA #15​, include the police report number. No, the cops aren't going to do anything, but just making the report suggests the debtor was a victim, not a fraudster.
In the case described above, the credit card companies were sympathetic, but completely unwilling to provide any relief. (Discover immediately sent the account to 3rd party collections.) The "zero-liability fraud" policy would have applied if the scammer had simply stolen the credit card numbers. But since the cardholder authorized the charges himself — albeit after being duped into it — they insisted on holding him liable.
One answer: Wait at least 90 days.   As a practical matter very few credit card companies get the account turned over to a lawyer for suit in less than a year.  While waiting I would have the client make at least some token payments on each card even if they are not the required minimum.   I had one a few years ago when credit card companies were more aggressive and my unemployed client with no assets took out over $70,000 in cash advances for gambling.   I filed on day 91 and not a word from anyone (gambling was disclosed on the SOFA).   The fun part is that when the case was reported the data transfer people entered her name but my office address and within days of filing and for months afterward I was deluged with offers for car loans, credit cards and mortgages.
One answer and another story: It's something we all need to be aware of. I have had 3 elderly women get romance scammed just in the past year ALONE! Two were debt free with cash in the bank and, as they told me, "lost their minds." It's embarrassing for them. But the con in con artist means confidence. These men gain their trust. The women, unfortunately, are seeking something: affection, companionship, and the scammers know this and provide it.
Another story: The new scam is the same. Go and get high dollar gift cards from Lowes or Wal Mart. We are talking 200-300 gift cards. You can use your credit cards to buy them. Then the women provide the con artists the numbers and scratch off the pin and send it. It's money laundering. I suspect they then re-sell that card into for a portion of the card value. So whomever gets it can legitimately use it online.
My clients called Lowes, etc and there was nothing that could be done. It happens so fast. Too late. They can't cancel them. So in course, I have them do a police report and a FBI internet scam report. As suggested before, list in SOFA the loss. Now we have record of the scam.
---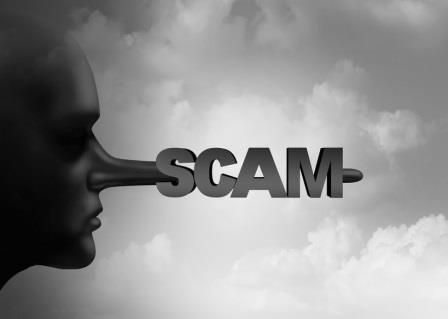 Peace and security is an essential factor of human life. A peaceful and secure environment is critical to every society since it affects all aspects of economic and social development in a country, and is a necessary to the recognition of human rights. Every day I hear about a new scheme to steal someone's money and undermine their sense of peace and security.  Not to mention the damage this does to someone's psyche (the human soul, mind, or spirit). 
For almost three years my challenge has been to put a spotlight on Scott Michael Forrester, a young Arizona attorney, because of his failure to appreciate common decency and respect for his clients, the courts and our profession.  Recently, the Arizona Supreme Court published its order disbarring Scott Forrester: "factors: dishonest or selfish motive, bad faith obstruction of the disciplinary process, submission of false evidence, refusal to acknowledge the wrongful nature of the conduct, substantial experience in the practice of law, and indifference to making restitution."  Unfortunately, Forrester is not the only attorney who treats his clients with such disrespect, but one step at a time,
As with most criminals, Forrester blames others for his failures.  Repeatedly in his pleadings and testimonies, he blamed his clients, his staff, the courts, the State Bar, the United States Trustee's Office, and, of course, me.  To punish me he is carrying out a campaign of filing fake reviews (with fictitious names), purporting to be my clients.  There is little I can do to stop him, other than respond to each with the truth.  How sad that Forrester finds himself in his current hell.  I can only hope that he wakes one morning, looks at his family,  and sees his life is a choice, and that a new choice is always out there.

3123 words
|
15.9 min read
|
Categories: Consumer Issues
|
By Diane Drain
|
Published On: January 23rd, 2022
|
Last Updated: February 20th, 2023
|
Diane is a well respected Arizona bankruptcy and foreclosure attorney. As a retired law professor, she believes in offering everyone, not just her clients, advice about bankruptcy and Arizona foreclosure laws. Diane is also a mentor to hundreds of Arizona attorneys.
*Important Note from Diane: Everything on this web site is offered for educational purposes only and not intended to provide legal advice, nor create an attorney client relationship between you, me, or the author of any article. Information in this web site should not be used as a substitute for competent legal advice from an attorney familiar with your personal circumstances and licensed to practice law in your state. Make sure to check out their reviews.*
Published On: October 28, 2023

When a debtor is in Chapter 13 bankruptcy, it is not unusual that their monthly payments are made through a plan rather than directly to the mortgage lender.  At the end of the year, the mortgage lender is likely to send Form 1098 (mortgage interest paid through the year) to the trustee, not the homeowner.