Wells Fargo and Chase to Pay $35.7 Million After Loan Officers Illegally Traded Referrals for Cash and Marketing Services
ILLEGAL MORTGAGE SCHEMES:
The Consumer Financial Protection Bureau (CFPB) and the Maryland Attorney General took action against Wells Fargo and JPMorgan Chase for an illegal marketing-services-kickback scheme they participated in with Genuine Title, a now-defunct title company.
The Bureau and Maryland also took action against former Wells Fargo employee Todd Cohen and his wife, Elaine Oliphant Cohen, for their involvement.  Genuine Title gave the banks' loan officers cash, marketing materials, and consumer information in exchange for business referrals. The proposed consent orders, filed in federal court, would require $24 million in civil penalties from Wells Fargo, $600,000 in civil penalties from JPMorgan Chase, and $11.1 million in redress to consumers whose loans were involved in this scheme. Cohen and Oliphant Cohen also will pay a $30,000 penalty.
CFPB "took action against two of the nation's largest banks, Wells Fargo and JPMorgan Chase, for illegal mortgage kickbacks."
Wells Fargo and Chase – illegal mortgage kickbacks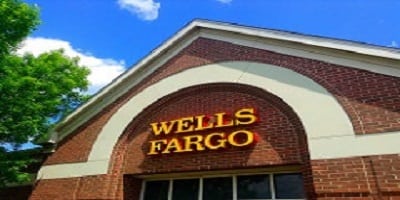 "Today we took action against two of the nation's largest banks, Wells Fargo and JPMorgan Chase, for illegal mortgage kickbacks," said CFPB Director Richard Cordray. "These banks allowed their loan officers to focus on their own illegal financial gain rather than on treating consumers fairly. Our action today to address these practices should serve as a warning for all those in the mortgage market."
Wells Fargo and Chase providing kickbacks to loan officers
"Homeowners were steered toward this title company, not because they were the best or most affordable, but because they were providing kickbacks to loan officers who referred consumers to them," said Maryland Attorney General Brian Frosh. "This type of quid pro quo arrangement is illegal, and it's unfair to other businesses that play by the rules."
Click here for copy of proposed consent orders.
We have several videos on our web site.
Below are a few that might be of interest:
"Lender's Foreclosure Rights in Arizona"
"Should I keep my home or let it go into foreclosure?"
"Meet Ms. Drain and Suggestions on How to Hire an Attorney"
"Why Do I Offer Free Legal Advice?"
MUSINGS BY DIANE:
Mortgage companies, payday lenders, auto lenders and banks have decided that we are all deep pockets.  They seem to hatch schemes to take the hard earned money from anyone they can.  Those who are suspicious of the large institutions behavior are seen by those around them as "paranoid".  Remember if someone is out to get you (or your money) you are not paranoid.  Never trust those who have financial incentive to mislead you.  Do your homework first.  Check them out on the Internet (very powerful tool for everyone, including con artists too).
You worked hard for your money, make it work for you, not for others.
Diane is a well respected Arizona bankruptcy and foreclosure attorney. As a retired law professor, she believes in offering everyone, not just her clients, advice about bankruptcy and Arizona foreclosure laws. Diane is also a mentor to hundreds of Arizona attorneys.
*Important Note from Diane: Everything on this web site is offered for educational purposes only and not intended to provide legal advice, nor create an attorney client relationship between you, me, or the author of any article. Information in this web site should not be used as a substitute for competent legal advice from an attorney familiar with your personal circumstances and licensed to practice law in your state. Make sure to check out their reviews.*