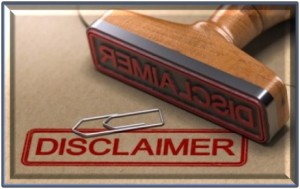 This website is not intended to be a legal advice resource. It is only meant to be used for educational reasons. Please don't take any action or refrain from taking any action based on what you've read on this website. This website, article, or link may contain outdated, incorrect, or irrelevant information. It is your obligation to speak with an expert attorney who can apply current legislation or laws to your personal situation in a professional manner.
There is no attorney-client relationship formed by using this site or communicating with Law Office of D.L. Drain or any of our employees. Please read the complete disclaimer for additional information.
It is vital that you seek legal advice from a qualified attorney on your individual situation. It will almost certainly cost you less to seek advice before acting than it will to repair your mistakes.
WARNING: LAWS CHANGE CONSTANTLY. DO NOT RELY ON ANYTHING ON OR LINKED TO FROM THIS WEBSITE. IT IS IMPORTANT THAT YOU DO YOUR OWN DUE DILIGENCE.
Fair Debt Collection Practices Act:  This law protects you against unfair and coercive debt collection methods. You must know how the law can protect you and help you keep him in check.
A DEBT COLLECTOR CANNOT:
Telephone you an unreasonable number of times
Telephone you at an unusual time/ unusual place
Disclose information of your debts to third parties
Use profane or other abusive language
Contact you after written notification that you do not want to be contacted any further
Claim to be affiliated with any governmental organization
Misrepresent the character, amount or legal status of a debt
Threaten of to take any action that cannot be taken legally
Accuse you having committed a crime
Threaten or communicate false credit information
Attempt to collect, until he honors your request to validate
Use deceptive methods to collect debts
Call you before 8:00 a.m. or after 9:00 p.m.
Call you, but not announce who he/she is.
FACTS FOR THE CONSUMER (THAT IS YOU)
Federal Trade Commission (very easy to read list of questions and answers) (such as: how can you be contacted, can they contact someone else, what is harassment, what is prohibited, how can you tell if they violated the law and where can you report violations?
Fair Debt Collection Practices Act
BORROWERS AND CREDITORS BOTH HAVE RIGHTS
The law prohibits creditors from using abusive or deceptive tactics to collect a debt. The law, however, also grants powerful collection tools to creditors once they have won a lawsuit over the debt. Here are six frequently asked questions and answers about debt collectors. NOTE: the law may change. The following is only a guideline. Check with an attorney in your state to determine your rights. Each of these is answered below: