This is a difficult time for everyone – employer, employee, parents, and seniors.  Never decide to do something without understanding the consequences of those innocent actions.
We all know it is important to plan ahead.  It cannot be more important than today.  Many of you lost your job or were furloughed, but almost everyone has a change in their income, some more dramatically than others.  Unfortunately, the bills continue to arrive.  It is very important to know what you should and should not do to re-start your financial life after COVID-19, however long this takes.

Ask questions today, not after you make mistakes that cannot be fixed.
People try to solve problems on their own (like the homeowner who does his or her own plumbing repair, only to pay thousands of dollars later to fix, what would have been, a simple problem).  Most people see bankruptcy as a last resort.  But what is that based on?  Usually, it comes from their gut or statements of others.  This is the same as taking medical advice from a neighbor, the janitor.

My point – talk to an experienced bankruptcy attorney to understand your choices (this discussion is probably free).  Ask about the options to pay your bills.  I don't suggest you rush to file a bankruptcy.  Instead, I suggest you have a game plan to avoid bad decisions.  In my experience (helping people with their debts since 1991) I found those who received expert advice at the beginning of their financial problems are in better shape than those who don't ask for advice from competent bankruptcy attorneys.
If bankruptcy is in your future, many issues must be taken care of before jumping in. 
Timing is everything.  Have you paid family?  Have you transferred assets?  Do you expect a tax refund?  Do you rent?  Are you behind on your mortgage?  Do you want to move out of Arizona?  Are you getting divorced or married?  Do you pay education expenses for children over 18?  There are usually hundreds, if not thousands, of questions that must be answered before you have a solid plan for your future.  Any attorney you talk to must be willing to explain all these issues, plus more.  Don't tolerate lazy or distracted attorneys.
Bankruptcies will increase as a result of COVID-19.  Who you choose to help you in the bankruptcy will make or break you and your bankruptcy.  See How To Find a Good Attorney and Why Hiring a Cheap Attorney is very Expensive.
DO NOT TAKE MONEY OUT OF YOUR RETIREMENT ACCOUNT WITHOUT FIRST UNDERSTANDING THE CONSEQUENCES.
If you learn nothing else from this blog, PLEASE REMEMBER THAT YOUR RETIREMENT ACCOUNT IS PROTECTED ('exempt'), MEANING NO CREDITOR CAN TAKE THOSE MONIES (except, perhaps, the IRS).  To understand what that means you must talk to an experienced bankruptcy attorney.  In Arizona, most bankruptcy attorneys (like this office) offer free consultations.
The new COVID-19 hardship withdrawals allow people to take up to $100,000 from their 401ks or individual retirement accounts without penalty or mandatory withholding. The withdrawals are taxable, but the money is paid back within three years the borrowers can amend their tax returns to receive a refund of the taxes.
MUSINGS FROM DIANE: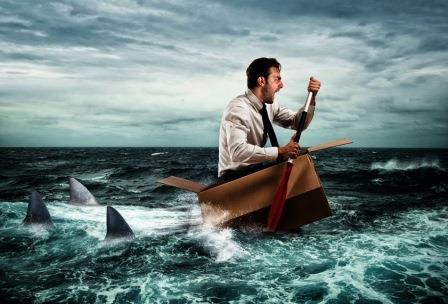 It is perfectly normal for everyone to be concerned about their lives after COVID-19.  The gambler will make a gut decision and hope for the best.  The planner will ask questions of those who know the answers and then make plans for their future financial security.  The avoider will stick their head in the sand and pretend nothing can harm them. Who are you?  How important is your financial future to you and your family?  It is not a sign of weakness to ask for help, just make sure you are asking someone who cares about you and your future.  Stay safe.
Diane is a well respected Arizona bankruptcy and foreclosure attorney. As a retired law professor, she believes in offering everyone, not just her clients, advice about bankruptcy and Arizona foreclosure laws. Diane is also a mentor to hundreds of Arizona attorneys.
*Important Note from Diane: Everything on this web site is offered for educational purposes only and not intended to provide legal advice, nor create an attorney client relationship between you, me, or the author of any article. Information in this web site should not be used as a substitute for competent legal advice from an attorney familiar with your personal circumstances and licensed to practice law in your state. Make sure to check out their reviews.*