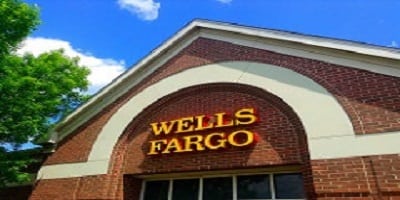 6/2019 – Wells Fargo & Co. agreed to pay at least $385 million to customers who say they were signed up for auto insurance without their knowledge or consent when they took out a car loan.
This is an attempt to settle a California lawsuit alleging it signed up thousands of auto loan customers for costly car insurance without their consent.  In the car insurance litigation, Wells Fargo was accused of bilking millions of dollars from "unsuspecting customers who were forced to pay for auto insurance they did not need or want,'' pushing almost 250,000 of them into delinquency and resulting in almost 25,000 vehicle repossessions, according to the lawsuit filed in 2017.
In 2017 charged customers $80 million in unnecessary insurance charges
Wells Fargo said that it will be sending checks to affected customers. The 2017 class-action lawsuit alleged that for more than a decade, Wells Fargo tacked on insurance to customers' car loans that they didn't need because they had private insurance. Some 25,000 car owners couldn't meet the additional fees and had their vehicles repossessed. The bank acknowledged in 2017 that $80 million in unnecessary insurance charges had been added to 800,000 auto loans.

MUSINGS FROM DIANE:
I have to ask – how many of you believe the bank's excuses? Wells Fargo says it will spend more than $2.7 BILLION to resolve legal matters, but that number is rising with each disclosure of fraud.  Only time will tell how much the Wells Fargo shareholders will payout, but I doubt the real culprits will ever see the inside of a jail cell. Personally, I think Wells Fargo believes no regulator can reach them and that it can bully anyone – consumer and politician. It has gotten away with this type of behavior for so many decades that it was certain no one could touch them. I support Senator Elizabeth Warren's attempt to make Wells Fargo accountable for their outrageous actions. Enough is enough. I moved all our accounts, both personal and business, out of Wells Fargo.
Diane is a well respected Arizona bankruptcy and foreclosure attorney. As a retired law professor, she believes in offering everyone, not just her clients, advice about bankruptcy and Arizona foreclosure laws. Diane is also a mentor to hundreds of Arizona attorneys.
*Important Note from Diane: Everything on this web site is offered for educational purposes only and not intended to provide legal advice, nor create an attorney client relationship between you, me, or the author of any article. Information in this web site should not be used as a substitute for competent legal advice from an attorney familiar with your personal circumstances and licensed to practice law in your state. Make sure to check out their reviews.*
Published On: October 28, 2023

When a debtor is in Chapter 13 bankruptcy, it is not unusual that their monthly payments are made through a plan rather than directly to the mortgage lender.  At the end of the year, the mortgage lender is likely to send Form 1098 (mortgage interest paid through the year) to the trustee, not the homeowner.