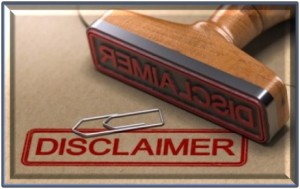 This website is not intended to be a legal advice resource. It is only meant to be used for educational reasons. Please don't take any action or refrain from taking any action based on what you've read on this website. This website, article, or link may contain outdated, incorrect, or irrelevant information. It is your obligation to speak with an expert attorney who can apply current legislation or laws to your personal situation in a professional manner.
There is no attorney-client relationship formed by using this site or communicating with Law Office of D.L. Drain or any of our employees. Please read the complete disclaimer for additional information.
It is vital that you seek legal advice from a qualified attorney on your individual situation. It will almost certainly cost you less to seek advice before acting than it will to repair your mistakes.
TRUSTEE SALE FAQ:
FOR BOTH THE BORROWER & LENDER
FOR THE LENDER: INFORMATION ABOUT A TRUSTEE'S SALE
Beware: laws change and this web site may not have the current information. Do not rely on the Internet for accurate legal advice.
FOR THE HOMEOWNER: INFORMATION ABOUT FORECLOSURE OR TRUSTEE'S SALE NOT YET STARTED
Beware: laws change and this web site may not have the current information. Do not rely on the Internet for accurate legal advice.
FORECLOSURE OR TRUSTEE'S SALE STARTED, INCLUDING POST TRUSTEE SALE ISSUES
Beware: laws change and this web site may not have the current information. Do not rely on the Internet for accurate legal advice.
MISCELLANEOUS TRUSTEE SALE ISSUES: BANKRUPTCY, TAXES & TENANTS
Beware: laws change and this web site may not have the current information. Do not rely on the Internet for accurate legal advice.
LAWS THAT PROTECT OUR ACTIVE MILITARY
Beware: laws change and this web site may not have the current information. Do not rely on the Internet for accurate legal advice.
It's especially crucial to try to work with the VA to avoid being responsible for the entire loan amount, even if your house eventually sells for less than you owe, and to determine whether you'll be qualified for another VA loan in the future. Failure to pay a VA loan can result in the loss of your VA benefits, pay checks, checking accounts, and tax refunds. Bankruptcy is a possible answer to this issue.
WARNING: LAWS REGULARLY CHANGE.  THE FOLLOWING INFORMATION MAY NOT BE ACCURATE.
A 2003 Law Provides Relief For Military Personnel. (unknown author) Borrowers — whether for mortgage loans, credit card debt or auto loans — who have been called up for military duty have been given greater financial and legal protections. On December 19, 2003, President Bush signed into law the "Service members Civil Relief Act" (SCRA).  Under this new law, "Service members" are defined as persons on active duty in the military, but also includes National Guard members who have been called up for active duty for more than 30 days.
If yourself or a family member have been called into active duty, all of your lenders should be immediately notified, and you must send them a copy of the military orders. Once the lender has been put on notice, it must reduce all interest payments down to six percent, and most importantly, must forgive all pre-service debts which exceeded this six percent cap. It should be noted that this protection applies only to debts incurred before the borrower went into active military service; debts incurred while on active duty are not similarly protected.Since the start of World War II, there was a law known as the Soldiers and Sailors Civil Relief Act of 1940.
That law also required lenders to automatically reduce the interest rate obligations of persons in active military service down to six percent. However, it was not clear that all interest above the six percent cap was to be forgiven.  SCRA clarifies this, with clear language in Section 207 of the Act that "interest at a rate in excess of six percent per year … is forgiven."
The old Soldiers and Sailors Relief Act was a very powerful tool designed to assist servicemen and women whose income is less while on active duty than what it was in civilian life. However, that law was enacted over 60 years ago, and times have changed. Additionally, various Court cases have given different — and often conflicting — interpretations of that old law. Accordingly, Congress decided to update and clarify the rights of our service men and women.
The stated purpose of SCRA is: To provide for, strengthen, and expedite the national defense through protection extended by this Act to service members of the United States to enable such persons to devote their entire energy to the defense needs of the Nation; and to provide for the temporary suspension of judicial and administrative proceedings and transactions that may adversely affect the civil rights of service members during their military service.
It should be noted that the reduction in the interest rate must be accompanied by a reduction of the monthly payment. The lender cannot require you to continue to pay your same payment each month, and credit more toward principal. In addition to mortgage and other debt payments, the new law provides other important relief to the men and women in our Armed Services.
If a lease was signed prior to the tenant's enlistment in the military, the tenant has the right to terminate it at any time throughout the term. Military personnel who are ordered to a permanent change of station or to deploy with a military unit for a period of not less than 90 days have the right to terminate leases, even if they were signed while on active service.
The landlord must be notified thirty days before the lease expires, and rent must be paid until the lease expires. The inclusion of a military termination clause in the lease is no longer required.
As their civilian counterparts — must continue to pay rent if the lease is not terminated. However, the Act does provide some protection from eviction. Only a court can order the eviction of the tenant. (Note: this is the law in many states anyway. A landlord generally cannot exercise self-help by evicting a tenant without first obtaining Court approval.) If the Judge determines that the military service has materially affected the ability to pay, the Court must stay (stop) the eviction for a period of three months, unless the Judge finds that "justice and equity require a longer or shorter period of time."
There are three basic requirements imposed by the law: the landlord is attempting to evict a person who is in military service; The leased premises are used for residential housing by the spouse, children or other dependents of the military person, and the agreed upon rent does not exceed a specific amount per month. Since this is a complex issue, tenants who are on active military service must consult with the legal assistance attorney assigned to their unit. (Note: the dollar amounts will change over time.
For the duration of the insured's active duty plus one year, the private life insurance policy cannot lapse, cancel, or be forfeited due to nonpayment of payments.
Any attachments or garnishments against the debtor may be stayed or vacated on the request of the military person — or the Court on its own — throughout the time of active duty plus up to 90 days after that duty finishes.
When a lawsuit is filed and the Court determines that the Defendant is on active military duty, the Court is unable to enter a judgment until the Court appoints an attorney to represent the service member's interests. 'If an attorney designated… to represent a service member cannot identify the service member, actions by the attorney in the matter shall not relinquish any defense of the service member or otherwise bind the service member,' according to the law. In other words, lenders beware: if your borrower is on current military duty, your best choice is to wait until his or her service is completed before launching a lawsuit.
As a result, the law extends — and expands — the safeguards that Congress first guaranteed to World War II servicemen and women. Our service men should be able to focus on their military missions without having to worry about their debts.