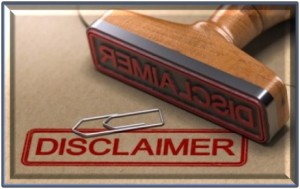 This website is not intended to be a legal advice resource. It is only meant to be used for educational reasons. Please don't take any action or refrain from taking any action based on what you've read on this website. This website, article, or link may contain outdated, incorrect, or irrelevant information. It is your obligation to speak with an expert attorney who can apply current legislation or laws to your personal situation in a professional manner.
There is no attorney-client relationship formed by using this site or communicating with Law Office of D.L. Drain or any of our employees. Please read the complete disclaimer for additional information.
It is vital that you seek legal advice from a qualified attorney on your individual situation. It will almost certainly cost you less to seek advice before acting than it will to repair your mistakes.
WHAT A TRAVESTY! ONE EXAMPLE OF A TRUSTING HOMEOWNER DEALING WITH THE ALLIANT GROUP, EQUITY DIVISION AND REACH FOR MY HOME, INC, AND INGRID JOY WARRICK
On or about December 4, 2005 at 4:30 pm R. G. approached one of my clients, indicating that my client may have a right to $90,399.05 in equity after his home had been sold in a trustee's sale. Mr. G's business card indicates that he is a case specialist with The Alliant Group, Equity Division. The flyer my client received was from Reach for My Home, Inc, a Non-Profit Organization, and includes Mr. G's name and number as the only contact information. According to my client, Mr. Garrett showed him a thick booklet from Reach for My Home detailing how Reach could help my client. At this time my client had lost everything, his home, his business, and his dignity. His only place to move was a trailer on his sister's property. Mr. G offered a "deal". If my client signed a contract with them he would receive approximately $40K in about 3-4 weeks, with no guarantees. This would be 50 percent of the excess sale proceeds, minus a large fee for the Alliant Group. The trustee's sale had been conducted on November 16, 2005. Had my client agreed to these outrageous terms he would have lost almost $50,0000.
Reach For My Home, Inc, an Arizona "non-profit"
According to the records of the Arizona Corporation Commission: Reach For My Home, Inc. alleged to be a "Non-Profit" organization, is operated by Ingrid Joy Warrick. A quote from Reach Form My Home's web site: R.E.A.C.H. – Resources, Education and Counseling for Homeowners, Incorporated is the only non-profit organization in Arizona to offer FREE foreclosure information. The Alliant Group, Equity Division and Reach For My Home operate out of the same building – 1530 N. Country Club Dr, Mesa, AZ 85201. Alliant is owned and operated by Rick Rickert and Dennis Reardon.
More than $2.5 million dollars involved.
According to the State Bar of Arizona Ms. Warrick graduated from the University of Detroit Law School, and was admitted to practice law in 2004. According to the Maricopa County Superior Court, from approximately June of 2005 to 2008 Ms. Warrick has filed approximately 45 excess sale proceeds cases, with Alliant taking an assignment in at least 17 of the cases. The funds involved – more than $2.5 million dollars. A search of the Maricopa County Recorder's office lists approximately 21 Irrevocable Assignment of Full Interest in Excess Proceeds to The Alliant Group. The Assignment states that the original homeowner irrevocably gives up all their interest in the proceeds to the Alliant Group.
UPDATE: December, 2018 – Ingrid-Joy Warrick is suspended from the practice of law for three years after pleading guilty of Facilitation to Commit Money Laundering.
Excessive Fees
An example: Case number CV 21006-004541 – one homeowner was entitled to $42,779.79, but assigned all his rights to Alliant (recorded 2/24/06 at instrument 2006-0253595). The homeowner allegedly agreed to accept only $16,250.00 out of the $42,779.79. Ms. Warrick's Contract for Services indicates that "It is further acknowledged that pursuant to Arizona law, the excess proceeds may not be disbursed for twelve (12) months or more." ARS Section 33-812 controls the time frame – there is no reference to 12 months. Ms. Warrick filed the application for the proceeds on April 21, 2006 and the order approving the funds was signed on August 4, 2006. According to this Contract for Services Ms. Warrick was to receive $2,500.00, plus costs, plus $225 per hour for "answering any objections, court appearances, etc". Plus, the client agreed to pay a "third Party Provider" an additional fee of $2,500.00 for "any services that the Client may require prior to the release of any excess proceeds".
Ingrid Joy Warrick (Ingrid W. Joiya) Suspended from the practice of law.  Arizona Supreme Court denied her request to be reinstated.
December 21, 2018: Ingrid Joy Warrick suspended from the practice of law – long term.  Ingrid-Joy Warrick,  File No. 18-1336,  PDJ-2018-9088
By final judgment and order dated December 21, 2018, the presiding disciplinary judge accepted an Agreement for Discipline by Consent by which Ingrid-Joy Warrick, Phoenix, was suspended for three years effective the date of the order. Ms. Warrick also was assessed costs and expenses of the disciplinary proceeding of $1,200.
Ms. Warrick was convicted (by a guilty plea) of one count of Facilitation to Commit Money Laundering (associated with a medical marijuana business), a designated Class 6 felony. She failed to self-report her conviction as required by Rule 61(c)1, Ariz. R. Sup. Ct.
Aggravating factors were prior disciplinary offenses, multiple offenses, failure to report her conviction, refusal to acknowledge wrongful nature of conduct, substantial experience in the practice of law, and illegal conduct. The only mitigating factor was imposition of a criminal conviction and a substantial fine ($10,000). Warrick violated Rule 42, Ariz. R. Sup. Ct., ERs 8.4(b) and (c); and Rules 54(c) and (g), Ariz. R. Sup. Ct.
October 31, 2011: Ingrid Joy Warrick suspended from the practice of law for 3 months – see the Arizona Supreme Court's Report and Order regarding her actions:  On October 31, 2011 the disciplinary panel of the Arizona Supreme Court signed a report and recommendation denying Ms. Warrick's request that her license to practice law be reinstated.  "Applicant has not met her burden …that she has been rehabilitated and poses no further threat to the public if reinstated to the practice of law."
According to the State Bar of Arizona's web site: "By judgment and order dated July 5, 2013, Ingrid-Joy Warrick, Phoenix, was reprimanded and ordered to pay restitution and assessed the costs and expenses of the disciplinary proceeding. Ms. Warrick, a suspended member, possessed a business card, which a member of the public obtained, that identified her as "Ingrid W. Joiya, Esq., Member/Manager" of Elements Therapeutic Dispensary Systems, LLC. (ETD). Ms. Warrick was also ordered to pay restitution in satisfaction of monies owed under the terms of a promissory note that she signed on behalf of ETD.
WARNING: THE STORY OF INGRID JOY WARRICK (AKA INGRID W. JOIYA) IS JUST ONE OF THOUSANDS IN ARIZONA, AND OTHER STATES, WHO HAVE RIPPED OFF GOOD PEOPLE.  ALWAYS INVESTIGATE ANY PROFESSIONAL.
WHAT IF YOU CANNOT FIND THE FUNDS?
If the foreclosure sale was held several years ago, it is likely that any excess proceeds that survived the claims of any junior liens (e.g., HOA, 2nd DOT) were "escheated" to the State as "unclaimed property". If so, those "excess proceeds" would no longer appear on the Treasurer's list – a far more likely explanation than that the lender just kept the money….
To recover those proceeds, if any, after they have been turned over to the State as unclaimed property, you will have to follow the procedures specified by the unclaimed property division, see http://www.azunclaimed.gov/.
National Bank v. Schwartz, AZ Court of Appeals, Div One, 6/26/12) The Arizona statutes governing foreclosures, mortgages and deeds of trust are in accord with the interpretation that the contractual debt is foremost with any foreclosure or sale being secondary and merely a means of recovery on the original debt. A "Trust deed" is defined as "a deed executed in conformity with this chapter … to secure the performance of a contract or contracts …." A.R.S. §33–801(8)  Section 33–807(A) details when there can be a foreclosure under a trust deed: "trust property may be sold, in the manner provided in this chapter, after a breach or default in performance of the contract or contracts, for which the trust property is conveyed as security, or a breach or default of the trust deed." Section 33–812 directs the disposition of proceeds from a sale "to the payment of the contract or contracts secured by the trust deed" and makes provisions for excess funds after payment of the contract and other fees. Section 33–725(A), judgment of foreclosure, states that "[w]hen a mortgage or deed of trust is foreclosed, the court shall give judgment for the entire amount determined due, and shall direct the mortgaged property, or as much thereof as is necessary to satisfy the judgment, to be sold."  Section 33–727 provides in pertinent part "if the mortgaged property does not sell for an amount sufficient to satisfy the judgment, an execution may be issued for the balance against the mortgagor…."  The promissory note is the primary source of the debt. And, as the debt on the promissory note is primary, the foreclosure or trustee's sale is ancillary to the collection of the debt, not the other way around.
Foreclosure Excess Proceeds, LLC v Farmington Glen Homeowners Association, No. 1 CA CV 19-0296 (Az Div. One 2/6/20) ¶1 Foreclosure Excess Proceeds, LLC ("Foreclosure") appeals the superior court's order approving distribution of funds to Vantage West Credit Union ("Vantage") from the excess proceeds obtained through the sale of real property owned by Adam and Diana Jaramillo. Because the Jaramillos automatically held their interest in the real property as a homestead exempt from attachment, Vantage's recorded judgment did not attach as a lien to the homestead property. Accordingly, we vacate the superior court's ruling and remand for proceedings consistent with this decision