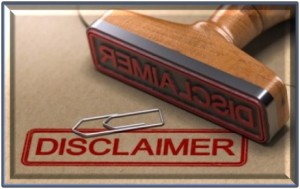 This website is not intended to be a legal advice resource. It is only meant to be used for educational reasons. Please don't take any action or refrain from taking any action based on what you've read on this website. This website, article, or link may contain outdated, incorrect, or irrelevant information. It is your obligation to speak with an expert attorney who can apply current legislation or laws to your personal situation in a professional manner.
There is no attorney-client relationship formed by using this site or communicating with Law Office of D.L. Drain or any of our employees. Please read the complete disclaimer for additional information.
It is vital that you seek legal advice from a qualified attorney on your individual situation. It will almost certainly cost you less to seek advice before acting than it will to repair your mistakes.
MORTGAGE FRAUD & FORECLOSURE SCAMS
MORTGAGE FRAUD HAS BEEN AROUND SINCE THERE WERE MORTGAGES
WARNING: The problem is the proliferation of these fraudulent schemes.  The articles below are old, but that does not mean the warnings are not relevant. Don't believe me – just do an Internet search to determine all the schemes related to foreclosures and mortgages. These schemes also include short sale and loan modifications scams.
Use your common sense.  If it seems "too good to be true" then it is.   Just because your neighbor was successful does not mean you will be.  Many of these schemes are "pyramids".  That means a few people are successful beginning of the scam.  Those few bring in their friends and relatives who are not successful.  Also, just because someone else did it does not mean it is legal or that it is the best for your situation.
A.R.S. Section 44-1378, et seq. Foreclosure Consultants – prohibited acts and fraud against the homeowner. Residential Mortgage Fraud A.R.S. 13-2320
WHERE TO FILE COMPLAINTS: Department of Financial Institutions is leading the Fraud Task Force to stamp out real estate fraud in Arizona.
Foreclosure "rescue" companies that have come to our attention. Any quotes are from the property owners and this office does not determine the truth or accuracy of their statements.
The following is provided to warn property owners to investigate any companies or persons that profess to "help" you in your time of trouble.
Arizona Property Solutions, LLC. – recorded a Quit Claim Deed – 4/10/07 20070421976 claiming the the transfer from the homeowner was exempt from real estate taxes because the LLC is a "husband, wife, parent or child" of the homeowner pursuant to ARS 11-1134(B)(3).
Pacific Wealth Management, LLC, and Ridgeline Investments Inc.
Pacific Wealth Management, LLC was fraudulently using another company's name: Quote from the "good" company's web site "We have learned that another company, located in the Murrieta/ Temecula area of Riverside County, is using our name. Our firm has no association or affiliation with this Nevada based company." Quote from homeowner: "We are involved in a Real-estate/Investment fraud with Pacific Wealth Management Inc. in Riverside Ca. and Ridgeline Investments of Palm Spring Ca. We were in foreclosure and in danger of losing our home, they told us Pac Wealth was really out to help us out.
Once we were invited in Pac Wealth they told us if they could not refinance our home they would have an Investor within Pac Wealth buy it, and Pac Wealth would have complete control over the Investor so that he could not take our home from us or sell it, they said that our home would be in a trust fund, and then they would invest the equity to make enough money to buy it back in one to three years. Now the Investor, which was supposedly with Pac Wealth, we found out Saturday, Feb.17th 2007 was a victim also. He came Sunday, Feb 18th 2007 to tell us that he will have to sell our home or file bankruptcy; he is very distraught with the whole situation. The equity from our home which was $168,160 was wired directly to Ridgeline Investments Inc. by the title company that closed the sale on the advice of Pac Wealth. We have been in contact with Bill Curtis of Ridgeline Investments to find out how our investment is doing and he keeps telling us our information has been given to the portfolio manager, James Duncan and he will get back with us; we've had no response.
Sat. Feb 17th 2007 we were shocked when we were informed that we were involved in a scam, along with about 250 people in this area. We are losing our home because of these people. We want our equity back so we can buy our home back. We built this home 28 years ago on land that was gift deeded to my wife from her parents." J & L P., AZ.
Want to be rescued from foreclosure? Beware of Fraud.
By Lingling Wei, Wall Street Journal. Quotes from article: "Adds Arizona Attorney General Terry Goddard: "More and more, we're seeing some real sharks pretending to be the homeowner's best friend, but what they are after is the equity in the house." Foreclosure fraud, involving dishonest businesses trying to take advantage of already vulnerable homeowners, has existed for a long time. But in recent years, experts and law enforcement officials say, those schemes have grown increasingly complex, with scam artists often eyeing the chunks of equity homeowners across the country amassed in their homes during the rapid housing-price appreciation from 2000 to 2005.""Using Suspicious Activity Reports filed with the Financial Criminal Enforcement Network, the FBI estimated that mortgage fraud in general led to more than $1 billion in losses in 2005, up from $429 million a year earlier. "We're increasing our focus on mortgage fraud," says Bill Stern, a supervisory special agent and mortgage-fraud coordinator at the FBI."
Valley fighting mortgage fraud wave
Catherine Reagor © The Arizona Republic, Jan. 20, 2007 11:12 PMA wave of mortgage fraud is rippling through pockets of the Valley, inflating home values through scams called cash-back deals. Left unchecked, cash-back deals cost homeowners and lenders millions of dollars and could erode confidence and values in Arizona's real estate market.The fraud involves obtaining a mortgage for more than a home is worth and pocketing the extra money in cash. Neighbors may then discover home values in the area are exaggerated. Homeowners stuck with overpriced mortgages may never recover the difference. And lenders end up with bad loans that, in the long run, could hurt the Arizona real estate market, the largest segment of the state economy.
While the extent of the fraud is unclear, an Arizona Republic investigation into these cash-back deals found organized groups of speculators have bought multiple homes this way, leaving whole neighborhoods with inflated values. Add to these the individual deals done by amateurs who hear others talk about the easy money they made from cash-back sales.
State investigators and real estate industry leaders want more enforcement and greater public awareness to stop the spread of cash-back deals before the damage mounts. "Mortgage fraud in the Valley has become so prevalent people think it's a normal business practice," said Amy Swaney, a mortgage banker with Premier Financial Services and past president of the Arizona Mortgage Lenders Association.
Under federal law it is illegal to misrepresent the value of a home to a lender. Everyone who is a party to the deal is subject to prosecution.
Felecia Rotellini is a Notre Dame law school graduate and former assistant attorney general who is now superintendent of the Arizona Department of Financial Institutions. Her agency regulates mortgage lenders, state banks and credit unions in the state. Alarmed by what she was hearing from lenders and real estate agents, she has just pulled together state and federal regulators to form an Arizona mortgage fraud task force. "People need to understand these cash-back deals are illegal and stop," she said. "We are going after mortgage fraud."
Cash-back deals rely on an inflated appraisal so the buyer can secure a mortgage for more than the actual sale price. In cash-back deals, usually the buyer, appraiser, a mortgage broker and real estate agent are in on the scheme and split the extra cash. The deals also can involve a notary, title person and sometimes the seller.
Beyond the money that lenders lose, the most devastating effect for everyone living in the region is the inflation of home values.
The value of a house is determined in large part by the "comps," or comparable prices at which homes recently sold in a neighborhood. Buyers, sellers and real estate agents rely on comps as the benchmark for setting fair home prices. Their reliability is a foundation of the home-sale industry.
When home values are inflated: • Owners can owe more money on their mortgage than the home is worth. • Owners who try to sell their home may find few buyers or have to sell at a loss. • Owners who struggle with significant debt may lose their home to foreclosure. • Neighbors lose value on their homes.
Where multiple homes have been bought and sold this way, whole neighborhoods can suffer depressed values. Cash-back deals are just the latest form of mortgage fraud, a category of white-collar crime that has exploded across the country. In 2004, losses from all types of mortgage fraud in the U.S. were $429 million, according to the Federal Bureau of Investigation. In 2005, as real estate and easy lending both took off, losses were $1 billion. And 2006 losses are expected to be near $1 billion.
The Valley's high-velocity housing market of 2004-2005, and stiff competition among lenders who let buyers put almost nothing down on a home, created the opening for these cash-back deals. Now, as the housing market has slowed, buyers find they can't resell their homes for what they paid. Foreclosure notices for those struggling buyers as well as speculators who have pulled money out of homes are climbing.
"Arizona was like a housing gold rush for speculators from California, Florida and Texas a few years ago," said Detroit real estate agent and fraud activist Ralph Roberts, author of the book Flipping Houses for Dummies. "But home prices stopped climbing, and speculators got greedy. Now the cash-back scam is going to make the savings and loan crisis of the 1980s look like a soft landing."
Cash-back scam The cash-back deal usually starts with buyers searching for a homeowner eager to sell.
An example of how it works: A homeowner lists the house for $300,000, but there are no offers. One day a buyer or real estate agent appears and offers $350,000, $50,000 above the asking price. The seller may keep the $300,000 asking price but has to give back the extra $50,000. Sometimes the seller is told the money is for renovations. In other cases, the seller is offered a share of the extra cash.
When everyone agrees on the deal, an appraiser delivers an inflated appraisal that is used to obtain the $350,000 mortgage. On through the sale process, the fraud also may involve an escrow agent or mortgage broker who provides information and documents knowing the home is not worth the amount of the loan. Many cash-back sales are hidden from lenders by an addendum filed later or even marked secret.
After the papers are signed, the extra cash is divided as planned. The lender and everyone else who checks the comp on that sale believe the home has a market value of $350,000.
Some buyers who use the cash-back scam then use short-term financing to keep their payments low and pull the scam again by selling to another accomplice. Others choose simply to walk away and deal with having a foreclosure in their credit history, a blemish that is relatively easy to erase later. Some hope to make a final sale to another buyer who is unaware of the scam, leaving that person stuck paying the mortgage on an overpriced house.
Last November, a cash-back buyer approached Brett Barry of Realty Executives at an open house in north Phoenix. The home had been reduced to $500,000. The potential buyer said he would pay full price but wanted to raise the sales price $40,000 or $50,000 and have the seller write him a check for that extra amount.
"He wanted the money under the table after the deal closed," Barry said. "He said he had a lender with an appraiser who could 'make the deal happen.' "
Barry knew the deal was bad but was obligated to present it to his clients, who also thought it was too fishy and passed.
There are other warning signs for sellers facing possible cash-back deals: Handwritten offers with details buyers don't want in the contract. A buyer's request that the home be removed from any listing service so a lender can't track the original price.
The fraud is in misrepresenting the value of the home to the lender. Buyers sign a standard loan document, Form 1003, which states: "We/I fully understand that it is a Federal crime punishable by fine or imprisonment to knowingly make false statements." And everyone involved in the deal who knew the value of the home was less than the mortgage is subject to prosecution.
For starters, mortgage brokers, real estate agents and appraisers can lose their licenses. But everyone involved in mortgage fraud, including buyers and the sellers, can be fined and even sent to prison.
There are many other forms of mortgage fraud, such as misrepresenting a buyer's true income, using false identification to buy or sell property, or obtaining loans for properties that don't exist.
In older cities such as Detroit and Chicago, one popular scam involves buying distressed properties for little money, obtaining an inflated appraisal and immediately reselling the home to an accomplice and making off with the mortgage money.
Cash-back deals sweeping across Arizona are a newer form of fraud that flourishes in hot markets such as Phoenix with recent run-ups in home prices. Regulators are afraid cash-back mortgage fraud is becoming much more widespread around the country.
Fertile area for fraud Metro Phoenix's booming new-home market, relatively low housing prices, steady growth and huge real estate industry drive the area's economy. Those same conditions are also a magnet for speculators and scam artists.
In 2005, loose lending standards helped the mortgage industry post record profits and struggling buyers purchase a record number of homes. Easy to obtain interest-only loans and negative amortization mortgages, along with fewer requirements on how borrowers show income, also helped speculators and scam artists snap up Valley homes. The hyperdemand created by speculators played a major role in the rapid rise of Valley home values.
According to mortgage giant Freddie Mac, at least 35 percent of all homes sold in metro Phoenix during 2005 went to speculators and investors. In 2006, the number dropped, as many speculators moved on to other markets where homes were cheaper and they had a better chance of flipping them quickly for a profit. Still, investors accounted for more than 20 percent of Valley home sales last year.
As the hot housing market cooled in 2006, business fell for everyone in the real estate industry, including appraisers and real estate agents. Some started looking for new ways to make money. Cash-back deals became a way to keep commissions and fees coming in.
At a recent Valley real estate meeting with 1,000 agents, mortgage brokers and escrow people, a speaker asked people in the audience if they knew of any cash-back deals in the Valley. All but a handful raised their hands. Many seemed surprised when told such deals are illegal.
Cash-back deals are so common that a variety of Web sites openly promote them. Postings on the popular craigslist.com include individuals trying to sell homes by offering cash-back deals.
"Anyone in the real estate business who doesn't know these deals are illegal should get out of it," said Margie O'Campo de Castillo of Arizona Dream Realty. "These kind of bad deals will hurt everyone in the industry and the housing market."
There are situations where cash is returned in a home sale. For example, a real estate agent may return part of his fee to the buyer as part of the contract. But that exchange is explicitly written into the contract. Hiding cash-back transactions or in any other way misrepresenting the true value of the home is illegal.
Regulators also are concerned about the role some mortgage brokers play. A mortgage broker works with a number of lenders to find loans and earns money through fees. A mortgage banker, in comparison, works for the company that provides the loan and profits through the borrower's steady flow of payments. Working for fees can lead some mortgage brokers to be more concerned about the volume of loans they handle rather than the quality or, in some cases, legality.
People are drawn to the Valley's mortgage industry by the area's growth and the quick and easy money they hear other brokers are making. Every two months, the state offers a test for people who want to become a mortgage broker. In 2005, 80 people took the test every two months. In 2006, that number rose to 100. One industry estimate shows new mortgage brokers in Arizona made 50 percent of the home loans last year. Rotellini of the Arizona Department of Financial Institutions believes the hundreds of new mortgage brokers who rushed into Phoenix include too many concerned more about making a quick buck than helping homeowners find the right loan.
"Yesterday's telemarketer is today's mortgage broker," Rotellini said.
Damaged market The damage already has been done in areas where cash-back deals have occurred in clusters, usually in new developments where dishonest speculators can buy multiple homes. In such areas, inflated prices can affect an entire neighborhood.
Speculating in real estate is perfectly legal. Many speculators abide by the law as they ride market trends buying and selling homes. It is the speculators who try to profit by illegal means, such as cash-back deals, who can hurt home values.
The Republic investigation found neighborhoods in Gilbert, Queen Creek, Mesa, Laveen and Surprise where speculators bought groups of homes at prices significantly above asking prices and neighborhood comps: a sign regulators consider a strong indicator of cash-back deals.
Honest home buyers who later purchase in neighborhoods invaded by cash-back speculators pay higher prices based on those inflated comps.
The Republic found one new neighborhood where a group of buyers has been selling and reselling homes to one another. According to public records, members of this group paid higher than asking prices using high-interest and adjustable-rate mortgages. They own almost 25 percent of the houses in that neighborhood.
At some point, speculators who are still in the market also could be among the owners who must sell at a loss or lose their houses to foreclosure. The difference is that speculators may find it easier to just abandon the home and take all the money they have extracted with them.
When a number of homes go into foreclosure, neighborhood home values take a heavy hit.
Tom Ruff is a real estate property record expert with Phoenix-based Information Market. At the Republic's request, he also analyzed the property records that suggest an ongoing cash-back scheme in the new neighborhood studied by the Republic. He called what he saw "a house of cards" that will soon collapse on the speculators but end up hurting other homeowners more.
The extent of the damage from such deals is uncertain because the state task force investigation is just starting, but some believe it is Valley-wide.
"The scams have created false appreciation for the Valley's real estate market," said Diane Drain, a Phoenix real estate attorney who specializes in foreclosure cases.
Before the housing market frenzy of 2004-2005, homes in the Valley appreciated 6 to 8 percent each year. In 2004-2005, home values (based on median price for sales) jumped 50 percent. A variety of forces drove up prices, including rapid growth, aggressive outside speculators paying asking and above-asking prices on the spot, and cash-back deals.
Valley housing-market experts now believe home values are inflated anywhere from 10 to 40 percent. The recent drop in home values, about 5 percent in 2006, is part of a market correction.
Ironically, cash-back deals that inflate sales prices may have cushioned the fall so far. But as those bad loans come due, they will contribute to the drop.
And, in some areas, the real measure of inflated home values will be found in what homes sell for in foreclosure. Metro Phoenix home foreclosures have been steadily climbing since June of 2006 and hit a 21-month high in December. Experts believe foreclosures will continue to climb.
"Mortgage fraud makes me furious," said Swaney, the mortgage banker and past president of the Arizona Mortgage Lenders Association. "Not because I am losing business to mortgage brokers but because what it's doing to neighborhoods and to all of our home values."
Fighting fraud Calls about cash-back deals began reaching examiners at the Department of Financial Institutions and Swaney at the Arizona Mortgage Lenders Association in late summer and fall of 2006.
The calls were from homeowners, real estate agents and lenders asking if the cash-back deals were legal. The number of calls has increased every month.
Rotellini of the Arizona Department of Financial Institutions said her agency now receives calls every day on cash-back deals. She recently hired two consumer-complaint investigators and plans to devote the bulk of her agency's resources to investigating mortgage fraud. She admits her small staff is a minor force compared with the scale of the problem. And her agency can go after only mortgage brokers and escrow agents.
Regulation of Arizona's real estate industry is fragmented and uneven, similar to national regulation of lenders. The Arizona Department of Real Estate regulates real estate agents. The State Board of Appraisals handles appraisers. Those agencies can take away licenses and issue fines but cannot prosecute.
Given the scale of mortgage fraud that seems to be unfolding here, Rotellini knew all the regulatory agencies involved would have to share resources and tackle it together. So in November, Rotellini organized a mortgage fraud task force that includes the Arizona Department of Real Estate, Arizona Housing Department, FBI, Housing and Urban Development, IRS and State Board of Appraisers. They plan to share information and collaborate on cases.
Complaints and questions about mortgage fraud also have reached local police departments. They, too, will be working with the new task force.
Professional associations within the real estate industry also are worried, about their members and the industry as a whole. Don Kelly of industry trade group the Appraisal Institute said, "In areas like Phoenix, where there was a hyperescalation of home prices, there's a lot of pressure on appraisers to make deals work. But that's not their job. As the market continues to slow and foreclosures rise, fraud is likely to increase. The type of fraud you are seeing in Phoenix is going to spread to other parts of the country."
Rotellini's task force was created to pool resources on investigations and convict people of mortgage fraud. While in the Attorney General's Office, she led the investigation of Arthur Andersen, the former auditor of the now-bankrupt Baptist Foundation of Arizona. Andersen ultimately agreed to pay investors of the failed Baptist Foundation $217 million. There is also early talk of state legislation to make it easier to indict people on mortgage fraud.
Even with extra regulatory manpower and cooperation, Rotellini says it will take greater awareness among people in the real estate industry and the public to stop cash-back deals in Arizona. "Mortgage fraud can be hard to prove because you have to show people profited and had intent," she said. "It's difficult to regulate honesty. "It's important to get the word out and educate people that these cash-back deals are illegal, but we also have statutes and can work together to find these people and take their licenses, fine them and prosecute them."
State Targets Mortgage Fraud
by Catherine Reagor, e-mail: [email protected]. The Arizona Republic, Jan. 23, 2007 12:00 AMA wave of mortgage fraud in the Valley has prompted state legislation that would define it as a crime punishable by up to 10 years in prison. A day after The Arizona Republic's special investigation into cash-back mortgage deals, Sen. Jay Tibshraeny of Chandler introduced a bill that would make mortgage fraud a felony."Mortgage fraud hurts everyone," said Tibshraeny, who has been working on the legislation for months. "Buyer, beware of a deal that seems too good. The strings your Realtor or mortgage broker pull may be illegal." Only two states, Colorado and Georgia, have laws specifically regulating mortgage fraud. Most states, including Arizona, must try to prosecute the crime under general fraud laws, which make convictions difficult and less of a deterrent.Cash-back deals are a newer form of mortgage fraud whose rapid spread in Arizona has alarmed regulators and real estate industry leaders. The fraud involves obtaining a mortgage for more than a home is worth and pocketing the extra money in cash. The deals inflate home values and can affect values across whole neighborhoods. Homeowners stuck with overpriced mortgages may never recover the difference. Ultimately, lenders end up with bad loans. All this can hurt the Arizona real estate market, the largest segment of the state economy.
Felecia Rotellini, superintendent of the Arizona Department of Financial Institutions, is leading a new mortgage fraud task force made up of state and federal agencies. She said the proposed legislation would help investigators crack down on mortgage fraud. Rotellini said her agency was deluged with calls Monday from people reporting cash-back deals and other potential mortgage fraud. Sunday's Republic story also struck a cord with people in the real estate industry and homeowners across the Valley as more than 350 people e-mailed or phoned with concerns or accounts of deals they thought were fishy.
From the real estate industry: Valley appraiser Dennis McMillen said that mortgage fraud is an issue in the housing market but that it's not always due to inflated appraisals. In some cases, he said, "real estate agents and mortgage brokers are withholding the cash-back agreements from the contract, thus the appraiser and title company does not know of these agreements."
Valley real estate investor and marketing executive Francine Hardaway said: "Thank God somebody finally blew the whistle on this. As an investor, I see it all over the place."
Valley attorney Michael Manning represents some groups that were sold "bad loans" as part of the cash-back scheme. "Public awareness coupled with a little proactiveness by local prosecutors will help stem the practice and help prevent a meltdown in the market," he said. Don Matheson of Re/Max Excalibur Realty of Scottsdale said: "This is a very big problem and very damaging to our real estate market. We need to catch these people and put them in jail."
Many homeowners expressed concerns about fraud in their neighborhood. Dozens of people provided details on cash-back deals or sales that suggested cash-back pricing. Most asked to remain anonymous. Several readers were alerted to the schemes when they saw homes sit unsold for months and their prices reduced. Then, as the housing market was slowing even more, those homes sold for tens of thousands of dollars more than the previous listed price.
That is the No. 1 warning sign for cash-back deals, regulators say. Complaints or concerns about cash-back deals can be filed with the Arizona Department of Financial Institutions, azdfi.gov, and the Arizona Department of Real Estate, www.re.state.az.us. Rotellini said that her agency can take complaints anonymously but that it needs people to testify to prosecute the fraud cases.
Reach the reporter at [email protected].
House of cards Arizona
Arizona Republic (Jan. 26, 2007 12:00 am) Wheeling, dealing and speculating in real estate are as much a part of Arizona as the sunshine. Unfortunately, so are real estate scams. The latest twist on mortgage fraud, known as a cash-back scheme, is a triple threat. It can hurt lenders, neighborhoods and the state economy.Yet Arizona is short on protection. Our general fraud laws aren't particularly suited to prosecuting mortgage scams. The state urgently needs more finely honed legal tools to root them out – the kind of provisions contained in a bill introduced on Monday by state Sen. Jay Tibshraeny, R-Chandler.Here's how the cash-back scam works: A mortgage is taken out for far more money that a house is worth. The seller usually has no idea that the deal is illegal and may be told that the money is going for repairs. Then the participants in the scam pocket the extra bucks.
These artificially inflated prices can drive up home values far beyond what the market will sustain, as Arizona Republic reporter Catherine Reagor explained in an investigation published Sunday.
• The potential damage could be widespread. Lenders, who unwittingly relied on pumped-up appraisals, could end up with foreclosed homes that aren't worth the value of the mortgage loan.
• Neighborhoods with a lot of cash-back deals can take a beating. Legitimate buyers get priced out of previously affordable areas. If they buy at inflated prices, they may later be "upside down," with a mortgage that exceeds the value of the house. Meanwhile, the purchasers leave houses vacant or turn them into rentals, which can ultimately undermine the neighborhood.
• A sudden burst in the bubble of overblown home values could hit the state real estate market, a major economic engine in Arizona. Arizona is buffeted enough by the industry's cyclical swings. "If you're artificially inflating," Tibshraeny says, "it can have real devastating effects on the economy." Only two states, Colorado and Georgia, have passed laws specifically targeting mortgage fraud. Arizona should be the third. Tibshraeny's proposal, Senate Bill 1221, would make it a felony to commit residential mortgage fraud. It covers a broad range of misleading behavior. Among them: inflating appraisals, directing homebuyers to certain lenders and falsifying income qualifications.
The last is particularly pernicious. Using phony information to give loans to people who aren't really qualified just sets them up for a foreclosure down the road.
Because a rising market can offset the damage, some people in the industry view shady practices like cash-back deals as "no harm, no foul," says Felecia Rotellini, superintendent of the Arizona Department of Financial Institutions. That's one of the challenges facing a new mortgage fraud task force that she leads and that includes state and federal agencies. Ultimately, says Rotellini, "Nothing sends a message like an indictment. So it's important to have some sort of mortgage fraud felony that is holding people accountable for their misdeeds."
The proposed legislation will help Arizona start sending some stronger messages.
Lawsuits targeting mortgage schemes
Catherine Reagor The Arizona Republic, (Mar. 4, 2007 12:00 am) Big lenders and Wall Street investors are going after Arizona mortgage brokers, appraisers, real estate agents, title firms and home buyers for fraud.Dozens of civil lawsuits alleging the gamut of mortgage fraud, from cash-back deals to lying about income on loan documents, have been filed against Valley firms and individuals during the past few months.Fraud experts and regulators say the lawsuits are only the beginning as the fallout from mortgage fraud starts to hit the Valley. Cash-back scams involve getting a mortgage for more than a home is worth and pocketing the extra money. The deals inflate home values and leave lenders with losses from loans worth far more than the house itself. "Banks are going to force mortgage brokers to buy back bad loans, and mortgage brokers don't have the money so they are going to go under," said Richard Hagar, a national mortgage and real estate fraud expert with American Home Appraisals based in the Seattle area. "This is the beginning of the wave of lawsuits, lost licenses and criminal indictments in Arizona."
Among the lawsuits: • Phoenix-based Biltmore Bank is suing Security Title of Arizona and a group of others over a cash-back deal. The suit alleges the group worked together to get Biltmore to fund a $1.3 million loan for a home valued at $800,000 and then pocketed the extra cash. Also named in the suit are Valley appraiser Kittelmann & Associates and Tucson resident Frank Padilla, who was indicted and pleaded guilty last year to fraud and money laundering as part of a $13 million property-flipping scheme.
"It was a creative and imaginative scheme these guys engaged in, but how anyone could figure the title firm was at fault as opposed to the lender or the appraiser picked by the lender doesn't make sense," Security Title's attorney Michael Rusing said.
• A Lehman Brothers investment trust in New York and Aurora Loan Services in Denver are suing the parent company of First National Bank of Arizona over 38 home loans. They say the bank misrepresented the values of properties, and the income, debt and employment of some of the borrowers. Lehman and Aurora bought the loans as investments and want the bank to buy them back.
• San Francisco-based Transnational Financial Network is suing Phoenix-based Lending House Financial and a Scottsdale investor who purchased 22 Valley homes within days of each other last spring. Transnational funded loans worth nearly $2 million on seven of the homes but says it wasn't notified the investor was buying multiple properties and his real debt level wasn't disclosed on mortgage documents.
The investor never made a payment on the houses, which were foreclosed on last year. Most of the homes sold at foreclosure auctions for tens of thousands of dollars less than the mortgages the investor took out on them. The suit was filed last year in San Francisco.
Jeff Matura, the attorney for Lending House Financial, said his client is regulated by Arizona's Department of Financial Institutions and complies with its guidelines and met all of those rules when it handled the mortgages involved in the Transnational suit.
• Tucson-based mortgage lender First Magnus is suing its former Valley loan officer, Tyson Rondeau, for fraud and negligence. First Magnus claims bad loans are costing it nearly $1 million. Separately, the lender agreed last fall to pay a $200,000 fine after the Arizona Department of Financial Institutions found several violations, including a branch manager making false promises or concealing facts in 10 fraudulent loan transactions.
"Mortgage fraud, particularly cash-back deals, is a big problem," said Felecia Rotellini, superintendent of the Department of Financial Institutions, which regulates mortgage lenders, brokers and escrow firms. "Civil actions are a great source of information for us and often confirm something we are already looking into." Cracking down
Civil suits often are a precursor to criminal charges for white-collar crimes like mortgage fraud. Regulators are cracking down and formed a statewide mortgage-fraud task force late last year. The task force includes the Department of Financial Institutions, Arizona Department of Real Estate, Arizona Housing Department, FBI, Housing and Urban Development, Internal Revenue Service, Arizona Attorney General's Office, Arizona Board of Appraisal and a few Valley police departments. It was formed to pool resources and share complaints to prosecute the cases.
Typically, a mortgage or real estate fraud case begins with a complaint filed with a regulator against a lender, mortgage or real estate brokers, escrow agent or appraiser. Then, that state agency launches an investigation that is followed by a hearing. The state agency can then take disciplinary action against a group. Criminal convictions can follow.
For example, a few weeks ago, the Department of Financial Institutions shut down Chandler-based Eagle First Mortgage and its 75 branches. That action started with an investigation into the business last summer. The state agency then filed charges against Eagle First in the fall. Sharan Johal, a lawyer in San Francisco, said she hopes the task force will be able to take criminal action against offenders. Johal represents Transnational Financial and was in the Valley last month presenting her cases to the task force. "Owning a home and getting a mortgage is the essence of our society," she said. "Bad players are making it difficult for honest borrowers."
Repeat of the 1980s? Losses over bad loans have shut down several big lenders, particularly those making subprime loans, across the country during the past few months.
Las Vegas-based Silver State Mortgage closed all of its branches, including a few in the Valley, on Valentine's Day. Nevada regulators now are looking at its books. "The discovery, deposition and documents from civil litigation of cash-back deals will clearly show criminal conduct. Private lawyers will be able to package up these cases for prosecutors and criminal trials," said Michael Manning, a lawyer representing several groups, including Lehman and Aurora, that are suing Arizona lenders.
This wave of mortgage fraud, bad loans and foreclosures is deja vu for Manning. He was an Arizona attorney for the Federal Deposit Insurance Corp., which seized failed lenders due to bad loans in the late 1980s. He was then the Phoenix attorney for the Resolution Trust Corp., which was formed to clean up the savings and loan debacle and dispose of the overvalued properties.
"This is the tip of the iceberg, but I think regulators got on top of it faster than in the mid-1980s," Manning said. "And lenders are now really starting to crack down on their own underwriting."