A Rule change lets certain borrowers who have gone through a foreclosure or bankruptcy, but have repaired their credit, become eligible for FHA mortgage in one year.
The answer is "yes"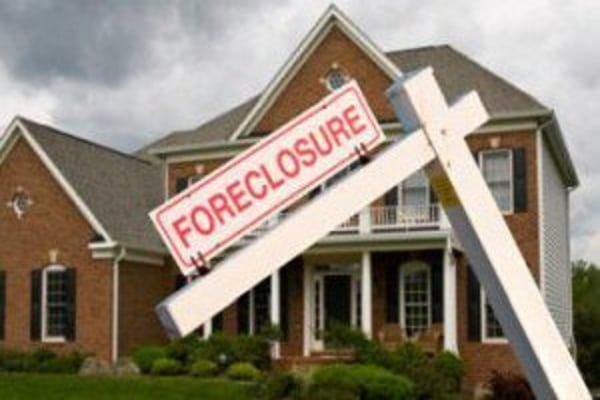 The Obama administration wants to create a mortgage market that is more forgiving to borrowers who lost their homes due to the recession (all in an effort that could widen the pool of potential homeowners).  A recent rule change lets certain borrowers who have gone through a foreclosure, bankruptcy or other adverse event — but who have repaired their credit — become eligible to receive a new mortgage backed by the Federal Housing Administration after waiting as little as one year. Previously, they had to wait at least three years before they could qualify for a new government-backed loan.
According to T-Square Properties, to be eligible for the new FHA loans, borrowers must show that their foreclosure or bankruptcy was caused by a job loss or reduction in income that was beyond their control. Borrowers also must prove that their incomes have had a "full recovery" and complete housing counseling before getting a new mortgage.
HUD, which runs the FHA, played down criticism that these loan are a return to risky lending practices. "What we are talking about is getting back to responsible, plain-vanilla lending,"
He said in an interview. "We believe these are low-risk loans that can be made safely."
But it isn't clear whether banks will be eager to offer loans with the new terms at a time when they are facing a wave of lawsuits and investigations related to other government-backed loans. In addition, over the past four years, banks have had to buy back tens of billions of defaulted loans as Fannie, Freddie and the FHA faced mounting losses. Because of uncertainties about these "put-backs," lenders have imposed more conservative standards than what the federal entities require. The FHA says it has a separate effort under way to provide greater clarity about when banks could face put-backs. However, lenders say those changes haven't been specific enough to change their lending posture.
…..
In the four years ended last September, some 3.9 million homes had been lost to foreclosure. About 1 million borrowers who went through foreclosure during the crisis have already waited the required three years to be eligible for an FHA-backed mortgage, and by early next year that number could rise to 1.5 million, according to estimates from Moody's Analytics.
……
While the new rules could help some buyers, many former homeowners will need more time to repair their credit, said Aviva Lomeli, a real-estate agent with Redfin who represents Ms. Alvarado. "You don't necessarily start recovering one day after you finish a short sale," she said.
Click here for the rest of the article:
We have several videos on our web site.  Below are a few that might be of interest:
"Lender's Foreclosure Rights in Arizona"
"Should I keep my home or let it go into foreclosure?"
"Meet Ms. Drain and Suggestions on How to Hire an Attorney"
MUSINGS BY DIANE: "I agree that everyone who can afford a home should have the opportunity to buy one. I am always very leery about government programs to make it easier to buy anything extremely expensive – such as a home or business. In Arizona we have some protection for homeowners – called the anti-deficiency statutes. Not all states have this protection which leave so many ex-homeowners faced with deficiency lawsuits resulting in garnished wages and seized assets.
Be careful – this could be very dangerous for the borrower."
Diane is a well respected Arizona bankruptcy and foreclosure attorney. As a retired law professor, she believes in offering everyone, not just her clients, advice about bankruptcy and Arizona foreclosure laws. Diane is also a mentor to hundreds of Arizona attorneys.
*Important Note from Diane: Everything on this web site is offered for educational purposes only and not intended to provide legal advice, nor create an attorney client relationship between you, me, or the author of any article. Information in this web site should not be used as a substitute for competent legal advice from an attorney familiar with your personal circumstances and licensed to practice law in your state. Make sure to check out their reviews.*