Life in the Sweatbox
(reprinted from Credit Slips)
Date Written: February 20, 2018  94 Notre Dame Law Review __ (forthcoming 2018)
Abstract
The time before a person files bankruptcy is sometimes called the financial "sweatbox." Using original data from the Consumer Bankruptcy Project, we find that people are living longer in the sweatbox before filing bankruptcy than they have in the past. We also describe the depletion of wealth and well-being that defines people's time in the sweatbox. For those people who struggle for more than two years before filing bankruptcy—the "long strugglers"—their time in the sweatbox is particularly damaging.
During their years in the sweatbox, long strugglers deal with persistent collection calls, go without healthcare, food, and utilities, lose homes and other property, and yet remain ashamed of needing to file.
For these people in particular, though time in the sweatbox undermines their ability to realize bankruptcy's "fresh start," they do not file until long after the benefits outweigh the costs. This Article's findings challenge longstanding narratives about who files bankruptcy and why. These narratives underlie our laws, influence how judges rule in individual cases, and affect how attorneys interact with their clients.
About the Author: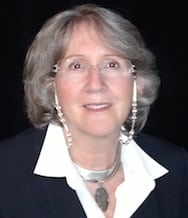 Diane L. Drain is a well known and respected Arizona bankruptcy attorney. She is an expert in both consumer bankruptcy and Arizona foreclosure. Since 1985 she has been a dedicated advocate for her clients and spokesperson for Arizona citizens. As a teacher and retired law professor, Diane believes in offering everyone, not just her clients, advice about the Arizona bankruptcy and foreclosure laws. She is also a mentor to hundreds of Arizona attorneys.

I would be flattered if you connected with me on GOOGLE+
*Important Note from Diane: Everything on this web site is available for educational purposes only, is not intended to provide legal advice nor create an attorney client relationship between you, me, or the author of any article.  Any information in this web site should not be used as a substitute for competent legal advice from an attorney familiar with your personal circumstances and licensed to practice law in your state.*