The following is an excerpt from a post by GreenPath regarding an study about the tie between physical abuse and financial abuse, by Susan Ladika/CreditCards.comm 26 September 2012
Abusers take control of their victims by saddling them with unwanted debt (credit cards, buying vehicles, houses or guarantying business loans).  The victims believe the abuser is looking out for their best interests, when in truth the abuser is planning ways to make it harder for the victim to escape.
"Financial abuse pretty much goes hand in hand with domestic violence, and domestic violence is all about control," says Persis Yu, an attorney with the National Consumer Law Center.
Victims of domestic violence also face financial abuse

Angela Littwin, an assistant professor in the School of Law at the University of Texas at Austin, has noted the link between domestic violence, bankruptcy and what she terms "coerced debt" — any nonconsensual, credit-related transactions that take place in a violent relationship.
In July 2012, she published an article in the California Law Review, "Coerced Debt: The Role of Consumer Credit in Domestic Violence."  Littwin calls coerced debt an unstudied area that is just now appearing on the radar screens of credit counselors, divorce lawyers and law enforcement. In an interview, she calls it "a tactic of abusers. It keeps people from being able to leave." 

About the Author: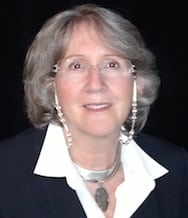 Diane L. Drain is a well known and respected Arizona bankruptcy attorney. She is an expert in both consumer bankruptcy and Arizona foreclosure. Since 1985 she has been a dedicated advocate for her clients and spokesperson for Arizona citizens. Diane is a retired professor of law teaching bankruptcy for more than 20 years. As a teacher she believes in offering everyone, not just her clients, advice about the Arizona bankruptcy laws. She is also a mentor to hundreds of Arizona attorneys.

I would be flattered if you connected with me on GOOGLE+
*From Diane: This article/blog is available for educational purposes only and does not provide specific legal advice. By using this information, you agree there is no attorney client relationship between you and me, and that this information should not be used as a substitute for competent legal advice from an attorney familiar with your personal circumstances and licensed to practice law in your state.*