CONGRATULATIONS! YOU EARNED OUR GOLD CLIENT CHAMPION AWARD!
Announcement from Martindale-Hubbell: your clients think you are wonderful and so do we! Because your clients have highly recommended you, we are thrilled to award you our new Gold Client Champion award!
Fewer than 1% of attorneys have achieved Martindale-Hubbell's newest award, making you part of an elite group. This complimentary benefit showcases your approach and commitment to the best in client service.
About the Author: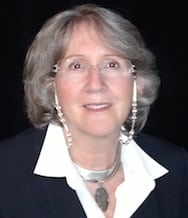 Diane L. Drain is a well known and respected Arizona bankruptcy attorney. She is an expert in both consumer bankruptcy and Arizona foreclosure. Since 1985 she has been a dedicated advocate for her clients and spokesperson for Arizona citizens. As a teacher and retired law professor, Diane believes in offering everyone, not just her clients, advice about the Arizona bankruptcy and foreclosure laws. She is also a mentor to hundreds of Arizona attorneys.

I would be flattered if you connected with me on GOOGLE+
*Important Note from Diane: Everything on this web site is available for educational purposes only, is not intended to provide legal advice nor create an attorney client relationship between you, me, or the author of any article.  Any information in this web site should not be used as a substitute for competent legal advice from an attorney familiar with your personal circumstances and licensed to practice law in your state.*