Lawsuits brought by  Consumer Financial Protection Bureau and state attorneys general of Washington and Illinois allege that Navient mistreated hundreds of thousands of student debtors by taking shortcuts to minimize its own costs, while adding what the CFPB said was as much as $4 billion in interest charges to borrower loan balances.
Navient remains under investigation by other state authorities while it seeks to land a lucrative Trump administration contract to continue collecting payments from borrowers with federal student loans.
Navient illegally steered struggling borrowers facing long-term hardship into payment plans that temporarily postponed bills (while interest continued to accrue), the officials alleged, rather than helping them enroll in federal programs that cap payments relative to their earnings and offer the promise of loan forgiveness. Navient has denied the allegations.

About the Author: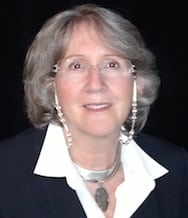 Diane L. Drain is a well known and respected Arizona bankruptcy attorney. She is an expert in both consumer bankruptcy and Arizona foreclosure. Since 1985 she has been a dedicated advocate for her clients and spokesperson for Arizona citizens. Diane is a retired professor of law teaching bankruptcy for more than 20 years. As a teacher she believes in offering everyone, not just her clients, advice about the Arizona bankruptcy laws. She is also a mentor to hundreds of Arizona attorneys.

I would be flattered if you connected with me on GOOGLE+
*Important Note from Diane: Nothing on this website should be construed as establishing a lawyer-client relationship between you, me, the author of any page or the website owner (me) who happens to be a lawyer.  Everything on this web site is available for educational purposes only, is not intended to provide legal advice nor create an attorney client relationship between you, me, or the author of any article.  You may pick up some information about bankruptcy, foreclosure or the practice of law written by myself or others.  Any information in this web site should not be used as a substitute for competent legal advice from an attorney familiar with your personal circumstances and licensed to practice law in your state.*