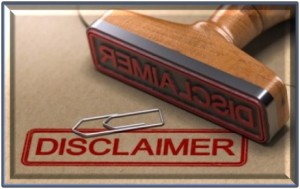 This website is not intended to be a legal advice resource. It is only meant to be used for educational reasons. Please don't take any action or refrain from taking any action based on what you've read on this website. This website, article, or link may contain outdated, incorrect, or irrelevant information. It is your obligation to speak with an expert attorney who can apply current legislation or laws to your personal situation in a professional manner.
There is no attorney-client relationship formed by using this site or communicating with Law Office of D.L. Drain or any of our employees. Please read the complete disclaimer for additional information.
It is vital that you seek legal advice from a qualified attorney on your individual situation. It will almost certainly cost you less to seek advice before acting than it will to repair your mistakes.
WHAT IS AN EVICTION IN ARIZONA, also called a FORCIBLE ENTRY AND DETAINER?
WARNING: IT IS YOUR RESPONSIBILITY TO CHECK THE CURRENT STATUTES AND CASE LAW IN ARIZONA. THE FOLLOWING INFORMATION MAY BE OUT OF DATE OR OVER TURNED.
An Arizona Forcible Entry and Detainer is a legal action that can be taken by a landlord or property owner if an existing occupant refuses to leave after being given adequate notice. This occupier could be a tenant or the original owner of a home that was foreclosed or sold in a trustee's sale. If the property is residential (ARS 33-1377) or non-residential (ARS 33-361), the laws regulating forcible entry and detainer actions are different (ARS 33-361).
The tenant/occupant is served with a written notice to vacate the premises. The length of the notice to vacate is determined by the type of occupancy, type of lease – commercial or residential, and whether the property is occupied by a renter or a foreclosed owner. Unless the contract specifies otherwise, this period is usually 5 or 7 days. If the tenant/occupant refuses to leave after the 5-7 days have passed, a complaint for forceful detainer action might be initiated. The statutes need only a few days' notice before a court hearing.