CFPB FILED LAWSUIT AGAINST CHOU TEAM REALTY, LLC, MONSTER LOANS, DOCUPREP CENTER, DOCS DONE RIGHT, AND SEVERAL MORE ENTITIES.  ALSO, BILAI ABDELFATTAH, BILL ABDEL, THOMAS CHOU, SEAN COWELL, ROBERT HOOSE, EDUARDO MARTINEZ, JAWAD NESHEIWAT, FRANK ANTHONY SEBREROS and DAVID SKLAR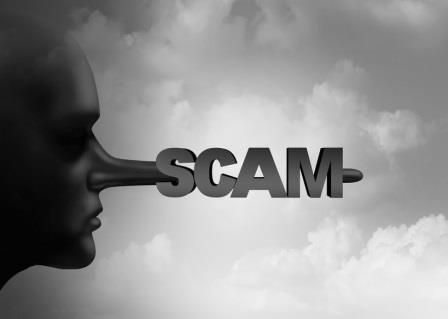 As described in the complaint, the Bureau alleges that between 2015 and 2017, Monster Loans violated the Fair Credit Reporting Act (FCRA) by obtaining consumer-report information for millions of consumers with student loan debt from a major credit bureau on the pretense that the company planned to use the information to offer mortgage loans to consumers when, in fact, Monster Loans provided the reports to the student loan debt-relief companies to use in marketing their services.  The Bureau also alleges that, between 2017 and at least early 2019, Lend Tech Loans similarly violated the FCRA by obtaining consumer report information for millions of consumers for use in marketing student loan debt-relief services. 
The Bureau further alleges that, while offering and providing student loan debt-relief services, certain defendants violated the Consumer Financial Protection Act of 2010 (CFPA) and the Telemarketing Sales Rule (TSR) by making deceptive representations about the companies' services.  Specifically, the Bureau alleges that certain defendants misrepresented to consumers that they would have their interest rates reduced, have their credit scores improved, and that the U.S. Department of Education would become their servicer.  The Bureau also alleges that certain defendants unlawfully charged and collected at least $15 million in fees before consumers received any adjustment to their student loans and made any payments toward their adjusted loans.
The Bureau filed its complaint in the U.S. District Court for the Central District of California on Jan. 9, 2020.  The Bureau's complaint seeks an injunction against the defendants, as well as damages, redress to consumers, disgorgement of ill-gotten gains, and the imposition of civil money penalties.  The complaint also names several defendants in order to obtain relief and seeks disgorgement of those relief defendants' ill-gotten gains.

CHARGING ADVANCED FEES FOR DEBT-RELIEF SERVICES IS IN VIOLATION OF THE FEDERAL LAW
Under the TSR ("Telemarkarting Act, 15 U.S.C. Sections 6101-6108), it is an abusive act or practice for a seller or telemarketer to request or receive payment of any fee or consideration for any debt-relief services unless and until (A) the seller or telemarketer has renegotiated, settled, reduced, or otherwise altered the terms of at least one debt pursuant to a settlement agreement, debt-management plan, or other such valid contractual agreement executed by the customer; and (B) the customer has made at least one payment pursuant to that settlement agreement, debt management plan, or other valid contractual agreement between the customer and the creditor or debt collector. 16 C.F.R. § 310.4(a)(5)(i)(A)-(B).
In the course of providing, offering to provide, or arranging for others to provide debt-relief services, the Student Loan Debt Relief Companies, Docs Done Right, Nesheiwat, Sklar, Hoose, Sebreros, and Martinez charged and received fees before consumers' applications for loan consolidations, loan repayment plans, and loan-forgiveness plans were approved, and before consumers had made the first payments under the altered terms of their student loans, in violation of the TSR. 16 C.F.R. § 310.4(a)(5)(i)(A)-(B).

MUSINGS FROM DIANE:
Anyone can be scammed – you, me, governments and the smartest person you ever known.  Cons have no sympathy and consider stealing to be "their right".  In their world, no one can be trusted, not even a fellow thief.  What a world they live in!!  No, I am not trying to excuse their outrageous behavior.  I am merely saying that they live without knowing the peace and love we have.  What the thieves don't understand or even care about, is the people they con have to live with those mistakes.  They lose their home, their family, their sanity.  Many end up on the street, staving and sick, fearing to ask anyone for help because they may be scammed again.
What can we do?  If you see something, say something.  Encourage everyone to question offers from others – even friends.
Diane is a well respected Arizona bankruptcy and foreclosure attorney. As a retired law professor, she believes in offering everyone, not just her clients, advice about bankruptcy and Arizona foreclosure laws. Diane is also a mentor to hundreds of Arizona attorneys.
*Important Note from Diane: Everything on this web site is offered for educational purposes only and not intended to provide legal advice, nor create an attorney client relationship between you, me, or the author of any article. Information in this web site should not be used as a substitute for competent legal advice from an attorney familiar with your personal circumstances and licensed to practice law in your state. Make sure to check out their reviews.*