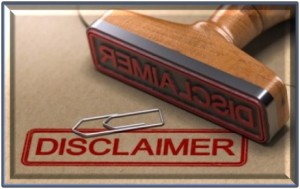 This website is not intended to be a legal advice resource. It is only meant to be used for educational reasons. Please don't take any action or refrain from taking any action based on what you've read on this website. This website, article, or link may contain outdated, incorrect, or irrelevant information. It is your obligation to speak with an expert attorney who can apply current legislation or laws to your personal situation in a professional manner.
There is no attorney-client relationship formed by using this site or communicating with Law Office of D.L. Drain or any of our employees. Please read the complete disclaimer for additional information.
It is vital that you seek legal advice from a qualified attorney on your individual situation. It will almost certainly cost you less to seek advice before acting than it will to repair your mistakes.
Welcome back.  This next stage will take you through entering data (on-line), meeting with me (twice) and preparing for filing your bankruptcy.
Each client receives individualized attention and our firm is not a bankruptcy "mill", because we feel you deserve better than to be treated like cattle headed down a chute. I also mentioned that it is very rare for one company's financial and life circumstances to be the same as another.  So, I customize my legal advice in order to respect your company's unique history, needs and wants.
Everything takes planning in order to avoid unnecessary surprises.
Taking time to plan a bankruptcy is an absolute necessity.  No one should ever file a bankruptcy without looking at the big picture because there is far too much is at stake, such as shareholders and officers having to turnover payments or property received prior to filing the bankruptcy.  Sometimes our clients need to move forward quickly due to a landlord seizing the building.  We try to accommodate those needs, but all of these issues must be balanced so you understand possible consequences of your actions.
The information that you are now going to provide me will help to paint an accurate and detailed picture of the company's assets and liabilities.  Make notes of any questions.  You will have several opportunities to ask questions or make corrections.
Please know you are not on your own; we are your guide.  Remember a guide does not walk the path for you, their job is to help you traverse this rocky mountain called "bankruptcy".
We need to know more about your business's financial and legal history.  In order to help we will need copies of tax returns for the last three years, bank statements for the last twelve months, accounting records for the last year, all obligations that business may or does owe, list all assets including accounts receivable.
No reason to make a copy for us because when you come to your first meeting we will scan all the documents into our system and give you the originals.  You can also bring them on a thumb drive or email to Jay before the meeting.
After your free telephone conference Diane sent you an invitation to enter data to a secure on-line portal: www.MyCaseInfo.com.  Please call us if you cannot find that invitation.  MyCaseInfo is a secure site and only our firm will receive the financial information.  MyCaseInfo is really designed for a person, but the questions are relatively the same for a business.
STOP AND READ:  Before going any further print and read Instructions-for-MyCaseInfo-7-23-18.pdf (109 downloads) .  There is a lot of work to do this properly and these instructions will make your work much easier. Please call Jay (602-246-7106) if you still have questions after reading the instructions. This information becomes the foundation for the entire bankruptcy.
You and I will go over all the information during our in-person appointments.  When your company's bankruptcy is filed the trustee will ask you to swear under oath that the information in the documents is complete and accurate.  I want you to be very comfortable with this affirmation.   Now you can see why it is very important to commit the time and effort now so as to avoid complications later.
Please give us a call at 602.246.7106 to confirm we received notice that you completed the MyCaseInfo information.  Diane will call to schedule your first meeting and e-mail a list of items to bring to your meeting.  The following is an advanced look at that list:
Half of the retainer fee.  The balance, plus the court filing fee, is to be paid at your next meeting (when we will be preparing to to file your bankruptcy).
Your driver's license.
Two years of balance sheets, or any other accounting records you have.
Business bank statements for last 12 months for all bank accounts (open and closed), including personal accounts that held business funds (if any).  Make sure to obtain these statements BEFORE closing the accounts.  If you have been using your own bank accounts to hold the company's money then we will need 12 months of your personal bank statements.
Business tax returns for last 3 full years.
Copies of all vehicle titles or registrations.
Copies of law suits, if any.
Information about any back taxes (federal, state, TPT, sales, personal property, etc.).
As a favor to us:
Both Jay and I are sensitive to strong smells.  We would really appreciate if you avoid the use of perfumes or cologne when you meet with us.
Leave small children at home.  This is not fair to the child or to you.  Our first meeting is long and you need to be able to concentrate.   If you have older children who can be left on their own for approximately three hours we will be happy to accommodate them (bring their homework).
Illness: please reschedule your appointment if you or your family members are ill with cold or flu symptoms.
Thank you for your courtesy.