Client's Rights & Responsibilities
Knowledge is power
You are entitled to quality services from your lawyer. In this article, you'll find out what you have a right to expect from your Arizona lawyer.
Communication problems create problems in all relationships – business or personal.  Communication failures can go both ways – for both the lawyer and the client. If you don't know what happened in your case, you may think you have the wrong lawyer. On the contrary, your lawyer may be doing a good job, they are just terrible at communicating with their clients. This failure to keep the client informed during the course of the case will always increase, not reduce, your stress.  On the other side of that communication coin, if you are not responding to your lawyer it results in unnecessary stress for your lawyer.  Also, it probably results in you paying higher fees because the lawyer is spending unnecessary time trying to get you to respond.
For most people, the big shock is that there is no guarantee your lawyer will do a good job. That is why it is important you check out the lawyer's reviews, history, and status at the Arizona State Bar (www.azbar.org).  If your lawyer is not communicating with you or is doing a bad job, you can file a complaint with the Arizona State Bar.  The Arizona Supreme Court and Arizona State Bar can prosecute lawyers who violate certain rules of conduct.
Sometimes "good work" is relative. For example, a client may expect to be acquitted in criminal proceedings. However, other private criminal attorneys might consider a reduction from a felony to a misdemeanor charge a job well done.
The number one bar complaint is "my lawyer will not communicate with me".  Insist that your lawyer communicate with you, or find another lawyer.
When retaining lawyer you are entitled to the following client rights
If you are unsure of your client rights, below are list of rights (As adopted by the Administrative Board of the Courts).
Will represent you diligently and ethically
Will be capable of handling your case. You are encouraged to ask about any new attorney's education, training and experience before hiring them.
The lawyer should inform you periodically about the status of your case and give you copies of all the documents related to your case.
Will charge you a reasonable fee and tell you in advance the basis for that fee. You are encouraged to ask questions about the proposed fee. You should request written confirmation of your fee agreement whether it is a contingent fee, hourly or flat fee.
Will provide an estimate of the costs and legal fees. You should inquire as to the potential costs for your case. Before paying a bill, you are entitled to a written statement which itemizes the services and costs for which you are paying.
Will keep statement and information which you reveal in the course of your relationship confidential.
Will give you the right to make the ultimate decisions on the legitimate objectives to be pursued in your case, including deciding whether or not to settle your case.
Will show you courtesy and respect.
Will exercise independent professional judgment on your behalf, free from compromising influence.
NOTE: For more information about a lawyer's responsibilities see A Lawyer's Creed of Professionalism, a copy of which hangs in Ms. Drain's office. She firmly believes in and lives by these provisos.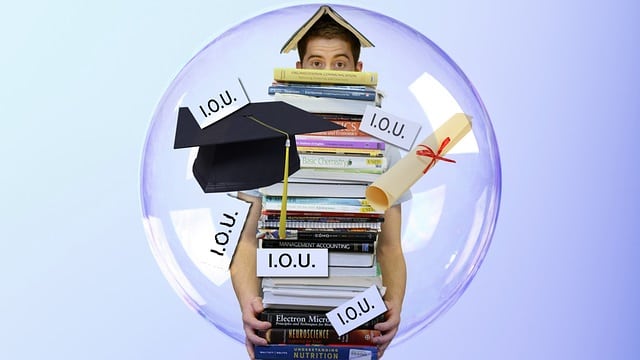 When retaining a lawyer, you have responsibilities as a client
Below is a list of client responsibilities
To give the lawyer a truthful and candid recitation of the facts surrounding your case.  Your lawyer can only help you when there has been full disclosure. You have the responsibility to promptly notify the lawyer of any change in circumstances.
To give the lawyer prompt responses to reasonable and necessary requests.
To understand that the lawyer has many other clients and to realize that other clients are equally deserving of the lawyer's time and efforts.
To set appointments in advance rather than showing up at the office and expecting to be seen.
To treat the lawyer with courtesy and respect.
To communicate in a timely manner with the lawyer if you are unhappy regarding the representation and the reasons why.
To refrain from asking the lawyer to engage in behavior which is inappropriate, unethical, unprofessional, or illegal.
To be on time for all legal proceedings and appointments.
To pay the agreed upon lawyer's fee in a prompt manner. If unforeseen circumstances arise concerning payment, you should inform the lawyer of the reasons for non-payment. If any billing entries are in questions, you should give immediate notice to the lawyer.
(provided by the State Bar of Arizona 602-252-4804)
Why a licensed Arizona Lawyer?
Arizona is facing a crisis of disbarred attorneys, unlicensed people, and companies offering legal advice which results in serious legal and emotional damage.
Companies are offering very bad legal advice and producing bungled legal paperwork. As a direct result of this incompetent work, the courts are facing a crisis number of poorly informed individuals. In most cases, the attorney's fees for a good lawyer are less than those that are ultimately charged by these "document preparation services." See the State Bar of Arizona for more information on the UPL "unauthorized practice of law" problem facing Arizona residents. Not only does the experienced lawyer bring years of education and experience, but the State Bar of Arizona has established the Client Protection Fund to protect the integrity of the legal profession by reimbursing losses caused by the dishonest conduct of lawyers admitted and licensed to practice in Arizona.
"Top Notch Representation, Personalized Service!

 

" T.M.
"Diane Drain personally answers her incoming calls! Every individual has their own specific reasons for seeking bankruptcy protection."
—  T.M.
"

Diane Took the Time to Drop Great Wisdom and Insight for my Situation. 

" D. C.
"I called to lean on Diane's expertise around trust deed financing (even though it's not her primary practice focus) and she took the time to drop great wisdom and insight for my situation."
— D. C.
"

Quality and compassion. 

" S.
"She is an expert in her field and compassionate. She listens and provides good advice. She will help you resolve difficult circumstances."
—  S.
bankruptcy attorney, retired law professor, mentor and community spokesperson