Please Note:
The following information is provided as a courtesy only and is believed to be accurate as of the time of publication.  Should there be any error or omission in the information it does not impair the effectiveness of notices given by statutory methods.  If you are uncertain as to the accuracy of the information you may contact the trustee by phone.  The credit bids provided are based on information that may change on the day of sale; therefore there may be a deviation in the actual amount used to open the bidding.  Any deviation is not grounds for contesting the trustee's sale.
If you have reached this page without first reading the Instructions and Disclaimer you are to return to that page before continuing on.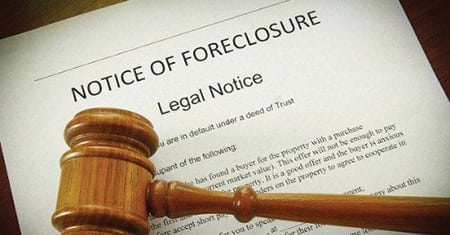 The Trustee, or her auctioneer, has the complete discretion to set specific rules and requirements related to the Trustee's sale auction.  See our auctioneer's outline.  Failure to comply with the rules and requirements will result in the Trustee or her auctioneer refusing to accept the offered bid or bids.  The Trustee, or her auctioneer, has the discretion to set minimum and maximum bid increments on all trustee's sales.  A maximum incremental bid of $2,000 applies to all trustee's sales of less than $250,000 principal.
In order to bid at the auction each bidder must present to the person conducting the trustee's sale a deposit of $10,000 cash or cashier's check (drawn on a national bank) payable to or endorsed to the Law Office of D.L. Drain, P.A.  No other form of deposit will be accepted.  Every bidder must identify the name of the person or entity that will be named as Grantee on the Trustee's Deed, no substitutions shall be permitted
By participating in any trustee's sale conducted by or on behalf of our office you are agreeing:
(1) to comply with all terms of the auction and any requirements set forth herein or at the time of the auction.
(2) that such terms and conditions are binding upon you and those who you are acting for as agent, and upon those who may take title to the property after the trustee's sale.
(3) that all properties are sold "as is" with no warranty as to condition or covenants as to title.
(4) If you do not agree with these conditions, then your sole remedy is not to participate in the trustee's sale.
(5) that should you or any entity or person you are acting on behalf of, bring an action against the Trustee, and/or the Trustee's auctioneer or agent, then such bidder and/or entity bringing such action shall be responsible to the Trustee, and/or the Trustee's auctioneer or agent, for all fees and costs incurred in defending such action.
(6) to all terms and conditions set forth in the auctioneer's outline and herein.
---
Bowder/Rasmussen vs Esparza
2233/160099  SOLD TO BENEFICIARY
Sale Location: 201 West Jefferson, Maricopa County Superior Courthouse, Phoenix
Sale Date: August 14, 2017 at 10:00
Property: 3624 West Clarendon Avenue, Phoenix, AZ 85019
Daughs vs Gabriel
647/160064 – SOLD TO BENEFICIARY
Sale Location: 201 West Jefferson, Maricopa County Superior Courthouse, Phoenix
Sale Date: December 1, 2016 at 10:00
Property: 12645 West Pasadena Avenue, Litchfield Park, Arizona 85340
Pascarelli Living Trust vs Coley
2114/150071  CANCELLED BY BENEFICIARY
Location: 201 West Jefferson, Maricopa County Superior Courthouse, Phoenix
Sale Date: February 17, 2016 at 10:30
Property:103 S. Crestview Street, Chandler, Arizona 85226
Brandy Land LP vs Tom & Elizabeth Parrella – Cancelled
2002/140036
Location: Office of the Trustee: One East Camelback, Suite 550, Phoenix
Sale Date: November 26, 2014 at 10:00,   cancelled 11/5/14
Property: 31808 & 32002 N. Black Cross Rd, Scottsdale, AZ 85266
Kolonia LLC vs Julia Farmer – approximate credit bid: $36,000.00
2007-140041
Location: 201 West Jefferson, Maricopa County Superior Courthouse, Phoenix
Sale Date: December 17, 2014 at 10:00, POSTPONED TO JANUARY 5, 2015 at 10:00 am.  Sold to beneficiary
Property: 9633 N. 1st Street, Phoenix, AZ 85020
Lungwitz vs Theresa Simon
1981/140014
Location: 201 West Jefferson, Maricopa County Superior Courthouse, Phoenix
Sale Date: February 4, 2015 at 10:00, postponed to March 16, 2015 at 10:00 Approximate credit bid: $231,259.34  Sold to beneficiary
Property: 5409 West El Caminito Drive, Glendale, AZ 85302