Please Note:
The information contained in this web site, article or link may be outdated, incorrect or not applicable; it is your obligation to confirm the accuracy.

It is very important that you obtain legal advice from an attorney experienced in the laws related to your particular situation.  Never rely on information obtained from the Internet, your friends or neighbors; it is very rare that their situation is exactly like yours.   Seeking good legal advice before you take action will certainly cost you less than it will cost to fix your unintentional errors.

The information in this web site is not intended to constitute legal advice or to create an attorney-client relationship.
FRIENDLY ADVICE WHEN INVESTING IN PROPERTY PURCHASED AFTER A TRUSTEE'S SALE
By Diane L. Drain, Arizona bankruptcy and foreclosure expert
Investing in this type of property is truly "caveat emptor" (buyer beware).
I am often asked about investing in properties that were purchased at a trustee's sale (foreclosure). I warn any purchaser to be careful. Investing in this type of property is truly "caveat emptor" (buyer beware). In my opinion, there is far too much to lose and too many situations that could lead to financial disaster for anyone, except the most sophisticated investor who has a very deep pocket (lots of money). Even the sophisticated investor ends up spending a good portion of their "return" on attorney fees and upkeep of bad properties. Good for attorneys – bad for investors.
When advising the potential investor/purchaser I ask them to analyze their situation using good business principles.
What are their skills, knowledge and financial stability? Then I ask them to critically analyze why any investor (person who purchased property at the trustee's sale) would sell the real estate for less than what it is worth? After all, a good business person is always looking to maximize their profit and dump their problems. Any new investor, not familiar with the process and the games, needs to have enough capital to be able to lose the majority of their initial investment without financial harm. Purchasing property in foreclosure, trustee sales, tax foreclosure or agreement for sale forfeiture is gambling "Las Vegas" style. The only thing missing is all the glitz and noise of the whirring slot machines.
I also warn the potential investor/purchaser that selling properties in this "post-trustee sale" process is a fad.
Fads equate to big dollars for those first to learn the system, but very little return for those who arrive later. In this situation the fad is selling properties after a trustee's sale. I have yet to hear from any newcomer investing in these post-trustee sale properties that they made as much money as they were promised. I welcome you to contact me if you know of such a person.
Make sure you know the rules and who you are dealing with.
So you still want to "give it a try". Then make sure you know the rules and who you are dealing with. I suggest that the potential purchaser check out the person or entity offering the properties. Are they licensed? Are they filing the appropriate Deeds conveying the property? What is their reputation? Do they have complaints filed with their licensing agencies? What does the Better Business Bureau report? Do they have several references from others who have purchased properties in the past few months? Make certain these references are not from those related to the sellers.
Question whether or not the laws governing the sale of real property are always complied with.
Make sure that the seller of the property is deeding directly to you, not the trustee who sold the property to the bidder at the sale. Make sure that you file all the necessary tax forms with the IRS so that your purchase price is not later challenged by the IRS. Make sure that the proper taxes (income and real estate) are being paid by the seller when they transfer the property to you.
Is the seller making all the required disclosures – condition, title, environmental, possession, etc?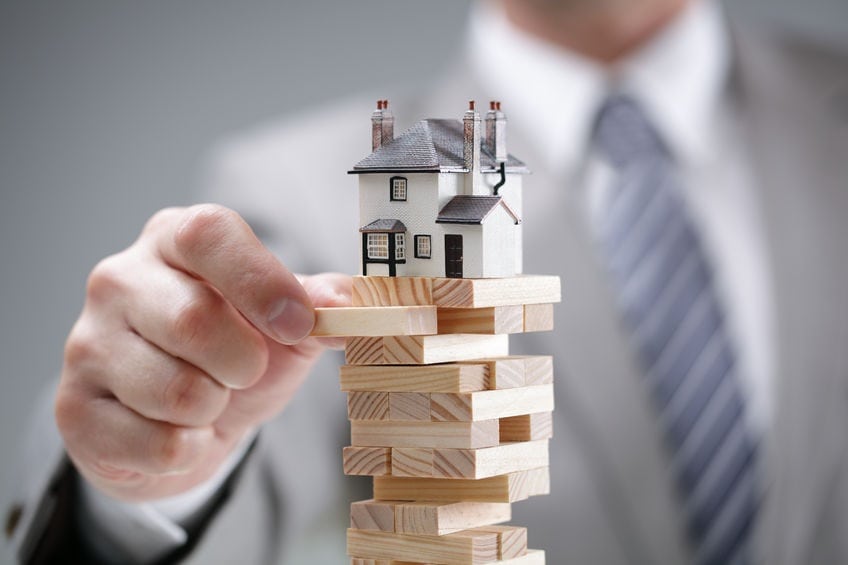 These disclosures must be in writing and signed by the proper party. Many people try to avoid personal liability through the use of entities. Make sure that you get written, personal guarantees from both the entity and the person you are dealing with. After all, you are relying on the word of person making the assurances, not their corporation. If the seller refuses to honor the law governing the sale of real property or will not offer some type of written guarantee then look for someone who will.
OTHER WARNINGS FROM AN EXPERIENCED REAL ESTATE INVESTOR
Terry Miller, an experienced real estate & foreclosure investor comments:
(1) Terry states that he is told by his tax guy that if an "assignee" (purchaser of the property) fails to file a 1099 with the IRS listing the "wholesaler" (seller of the property) as receiving monies, that the IRS may disallow that expense. It is his understanding that some of these "wholesalers" try to avoid receiving 1099's and ask to be paid in cash rather than by check. ("Not that they would consider avoiding taxes on such untraceable income or anything.(smirk)"
(2) One investor "assigns" his high bidder's position to another investor after the trustee's sale is concluded, but before the purchase price is paid. The first investor must pay taxes on the assignment (See "Assignment of Bidder's Rights. Should Trustees Allow It?" by Terry Miller in the ATA's Trustee Times, Summer, 2000)
Sometimes it is very difficult to find out who is related to whom and how people or entities are licensed. Check the Arizona Attorney General's Office, Arizona Corporation Commission, Arizona Department of Financial Institutions, Secretary of State, and the Arizona Department of Real Estate and their web site registration. Check the Internet for comments and/or complaints. Most of these scams operate like a pyramid scheme. The first few folks win, but everyone in the middle or at the bottom will lose. If it sounds "too good to be true" it is. Trust your gut.