Consumer Financial Protection Bureau "CFPB" released a new data finding that nearly half of student loan borrowers leave school owing at least $20,000 – double the number of borrowers a decade ago. The Bureau also found that more borrowers are taking out student loans later in life, and fewer borrowers are paying down their student debt in five years.
Suggestion on saving for your child's education and know the key changes in the way consumers borrow and repay student debt.
More than 40 percent of student loan borrowers leave school owing $20,000 or more.
Half of student loan borrowers are older than 34 when they start repayment. 
30 percent of borrowers are not paying down their loan balances after five years in repayment.  
More than 60 percent of borrowers not reducing their balances are delinquent: Among these borrowers, those with less than $20,000 in student loans are even more likely to be in poor standing, with 75 percent delinquent on at least one of their loans. More information can be found in the Bureau's explainer blog on this topic.
---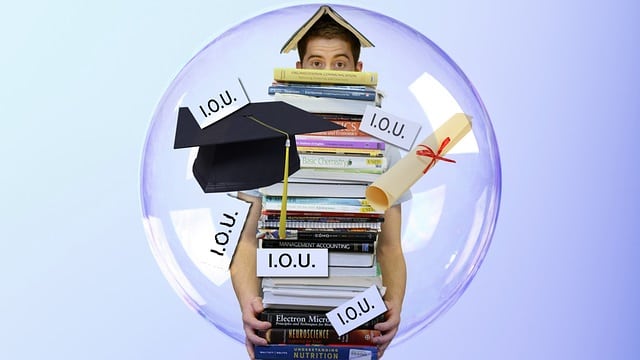 The CFPB provides a Repay Student Debt tool, which helps borrowers get unbiased tips on how to navigate student loan repayment, along with other sample letters they can send to their student loan servicers. More information is available at: consumerfinance.gov/students.
Plus CFPB has lots of other resources dealing with student loans, consumer credit card, car loans, payday loans and more.
245 words
|
1.3 min read
|
Categories: Student Loans
|
By Diane Drain
|
Published On: August 18th, 2017
|
Last Updated: May 29th, 2022
|
Diane is a well respected Arizona bankruptcy and foreclosure attorney. As a retired law professor, she believes in offering everyone, not just her clients, advice about bankruptcy and Arizona foreclosure laws. Diane is also a mentor to hundreds of Arizona attorneys.
*Important Note from Diane: Everything on this web site is offered for educational purposes only and not intended to provide legal advice, nor create an attorney client relationship between you, me, or the author of any article. Information in this web site should not be used as a substitute for competent legal advice from an attorney familiar with your personal circumstances and licensed to practice law in your state. Make sure to check out their reviews.*