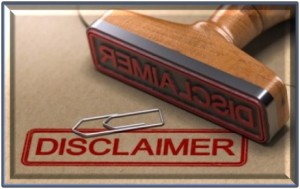 This website is not intended to be a legal advice resource. It is only meant to be used for educational reasons. Please don't take any action or refrain from taking any action based on what you've read on this website. This website, article, or link may contain outdated, incorrect, or irrelevant information. It is your obligation to speak with an expert attorney who can apply current legislation or laws to your personal situation in a professional manner.
There is no attorney-client relationship formed by using this site or communicating with Law Office of D.L. Drain or any of our employees. Please read the complete disclaimer for additional information.
It is vital that you seek legal advice from a qualified attorney on your individual situation. It will almost certainly cost you less to seek advice before acting than it will to repair your mistakes.
TENANTS AND TRUSTEE SALES OR FORECLOSURES
IMPORTANT: THIS FIRM MAKES NO REPRESENTATIONS AS TO THE ACCURACY OR CURRENT STATUS OF ANY LAW, CASE, ARTICLE OR PUBLICATION CITED HEREIN OR LINKED TO.
TENANTS AND TRUSTEE SALES OR FORECLOSURES
(As of May 28, 2018 this became permanent Federal law. Also see links at bottom to Arizona Landlord Tenant Act)
by Attorney Janet Portman Protecting Tenants in Foreclosure Act – Federal legislation signed in May 2009 gives important rights to tenants whose landlords have lost their properties through foreclosure. The mortgage industry crisis that started in 2006 has resulted in thousands — no, make that millions — of foreclosed homes. Most of the occupants are the homeowners themselves, who must scramble to find alternate housing with very little notice. They're being joined by scores of renters who discover, often with no warning, that their rented house or apartment is now owned by a bank, which wants them out.
The relevant law is Arizona Revised Statutes Section 33-1331.  The part that seem s to apply to you is C (highlighted in yellow).  Warning – just because a landlord has an obligation to do something does not mean they will.
FEDERAL PROTECTING TENANTS AT FORECLOSURE ACT
Stark & Stark Friday, August 21, 2015
IMPORTANT: THIS FIRM MAKES NO REPRESENTATIONS AS TO THE ACCURACY OR CURRENT STATUS OF ANY LAW, CASE, ARTICLE OR PUBLICATION CITED HEREIN OR LINKED TO.
In the aftermath of the 2008 financial crisis, one of the pieces of legislation that was intended to be considered "Main Street"-friendly, which is another way of referring to legislation that is supportive of locally owned small businesses and residences, was the Protecting Tenants at Foreclosure Act ("PTFA").  In short, this statute provided protection for tenants who occupied residential real estate that was subject to mortgage foreclosure.The PTFA permitted any occupant who was a non-relative of a foreclosure defendant who occupied real estate under an arms-length, bona fide lease for fair rental value, to remain in the property for the balance of the lease term. If the lease did not have a fixed remaining term, occupants were allowed to remain in the property for 90 days before a foreclosing mortgagee could commence ejectment proceedings.
Despite its good intentions, unfortunately the PTFA wound up creating more problems than it solved before it was eventually retired at the end of 2014, because it effectively turned foreclosing lenders into reluctant landlords.  Even worse, there was very little case law, be it federal or state, that arose to properly interpret the PTFA, as its originally written provisions were less than clear, and any case law that did exist often varied from jurisdiction to jurisdiction.
By  Stark & Stark (reprinted with permission of author)