(reprint from FTC) Starting October 31, 2019, many members of the military will have access to free electronic credit monitoring, which can help them spot identity theft.
In response to a new FTC Rule implementing a 2018 law, the nationwide credit reporting agencies—Equifax, Experian, and TransUnion—are providing free electronic credit monitoring services to active duty service members and National Guard members. Credit monitoring services can alert consumers to mistakes or problems with their credit reports that might stem from the unauthorized use of their personal information to obtain credit.
For details on how to sign up for the free credit monitoring, go to the websites for each of the credit reporting agencies. For information about how to dispute an error in a credit report, read Disputing Errors on Your Credit Report. To spot signs of, or recover from, identity theft, visit Identitytheft.gov.
The Federal Trade Commission works to promote competition, and protect and educate consumers. You can learn more about consumer topics and file a consumer complaint online or by calling 1-877-FTC-HELP (382-4357). subscribe to press releases for the latest FTC news and resources.
Contact Information
MEDIA CONTACT:
Juliana Gruenwald Henderson at [email protected]
Office of Public Affairs
202-326-2924
For Consumers
Disputing Errors on Credit Reports

MUSINGS FROM DIANE: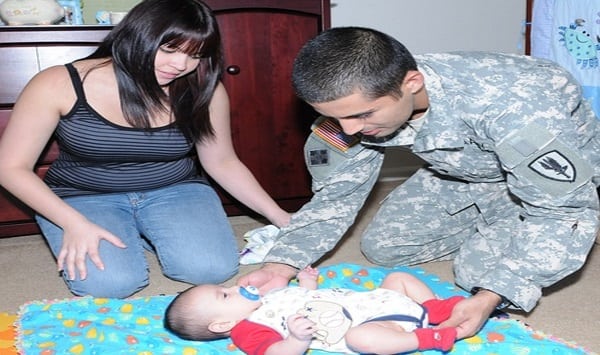 Some of you may know that my husband is a Vietnam vet (Marines).  It sickens me when I read about sleazes who rip off our veterans.  These young men or woman have elected to put themselves in harms way (just like our first responders).  It is beyond me why anyone would to steal from another, but unfortunately that is the world we live in.  Learn to protect yourself and others around you by diligently monitoring your credit and taking responsibility for other important financial issues.
Diane is a well respected Arizona bankruptcy and foreclosure attorney. As a retired law professor, she believes in offering everyone, not just her clients, advice about bankruptcy and Arizona foreclosure laws. Diane is also a mentor to hundreds of Arizona attorneys.
*Important Note from Diane: Everything on this web site is offered for educational purposes only and not intended to provide legal advice, nor create an attorney client relationship between you, me, or the author of any article. Information in this web site should not be used as a substitute for competent legal advice from an attorney familiar with your personal circumstances and licensed to practice law in your state. Make sure to check out their reviews.*