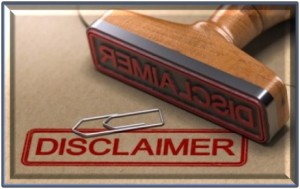 This website is not intended to be a legal advice resource. It is only meant to be used for educational reasons. Please don't take any action or refrain from taking any action based on what you've read on this website. This website, article, or link may contain outdated, incorrect, or irrelevant information. It is your obligation to speak with an expert attorney who can apply current legislation or laws to your personal situation in a professional manner.
There is no attorney-client relationship formed by using this site or communicating with Law Office of D.L. Drain or any of our employees. Please read the complete disclaimer for additional information.
It is vital that you seek legal advice from a qualified attorney on your individual situation. It will almost certainly cost you less to seek advice before acting than it will to repair your mistakes.
Bankruptcy is a very complicated interplay of several laws and should not be undertaken without adequate representation.
A  business bankruptcy has its own set of challenges.  For your own sake, please do not use attorneys who do not practice bankruptcy law full time.  Many bankruptcy lawyers offer free or very low cost initial consultations.
Our focus is on quality, not quantity.
In order to give each of our clients the attention that they deserve we only take a certain number of clients at a time.
– Diane L. D
EASING THE STRESS OF FILING A BUSINESS BANKRUPTCY
A well planned bankruptcy takes a lot of work. It cannot be filed without you doing your part of the work, then we will do our part (like partners, each with specific duties).
BANKRUPTCY, OR THE THOUGHT OF BANKRUPTCY, IS VERY SCARY.
Over the years we discovered that any bankruptcy is so daunting for our clients that many freeze and are unable to help themselves.  This is even more overwhelming when the debtor is a company.  As the owner of the company you probably used your personal funds to try to keep the business afloat and you may have guaranteed some of the debts, including leases.  Now you are emotionally exhausted and financial broke.
We try to make access to information as simple as possible.
We use technology to make this complicated process as simple as possible.  We focus on education, ease of access to information and setting up a process that puts clients in control.  This allows our clients to proceed at their own pace rather than the lawyer's.
The minimum time to process a bankruptcy to filing is usually 2 weeks.
This includes the client completing all the steps listed below and two meetings with Diane.  The average is 6 weeks, with many clients taking several months.
WHAT WE NEED FROM YOU:
What is your responsibility?
You must be willing to spend time doing the work.
You must be willing to follow directions.
You must have access to a computer and use emails regularly.
You must keep your appointments.
You must bring the paperwork we need when requested.
If you do your job then I promise I will do mine.
IN EXCHANGE FOR YOU DOING THE ABOVE WE PROMISED THE FOLLOWING:
TO KEEP OUR FEES TO A MINIMUM

In order to keep our fees to a minimum we must ask for your commitment to follow directions.  If your situation becomes more complicated, or you choose not to follow our directions, then our fees must be increased to cover the additional time spent in your file.

We also promise to make access to information available when you need it, not just when we are in the office.

THE PROCESS

Lastly, we try to make the process as easy for you as practically possible.
THE ENTIRE PROCESS FOR A BUSINESS BANKRUPTCY