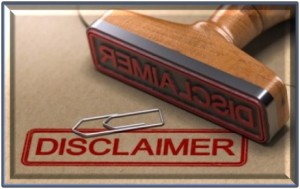 This website is not intended to be a legal advice resource. It is only meant to be used for educational reasons. Please don't take any action or refrain from taking any action based on what you've read on this website. This website, article, or link may contain outdated, incorrect, or irrelevant information. It is your obligation to speak with an expert attorney who can apply current legislation or laws to your personal situation in a professional manner.
There is no attorney-client relationship formed by using this site or communicating with Law Office of D.L. Drain or any of our employees. Please read the complete disclaimer for additional information.
It is vital that you seek legal advice from a qualified attorney on your individual situation. It will almost certainly cost you less to seek advice before acting than it will to repair your mistakes.
WELCOME BACK. THIS NEXT STAGE WILL TAKE YOU THROUGH ENTERING DATA (ON-LINE), MEETING WITH ME (TWICE – VIRTUALLY USING ZOOM OR IN-PERSON) AND PREPARING FOR FILING YOUR BANKRUPTCY.
Each client receives individualized attention because our firm is not a bankruptcy "mill".
We believe you deserve better than to be treated like cattle headed down a chute. I customize my legal advice in order to respect your unique history, needs and wants.
Taking time to plan a bankruptcy is an absolute necessity; that is the only way to avoid unnecessary surprises.
No one should ever file a bankruptcy without looking at the big picture.  There is far too much is at stake – like losing your tax refunds, surrendering a vehicle you need or asking mom to give back the money you just repaid her.  Sometimes our clients need to move forward quickly due to a foreclosure or garnishment.  We try to accommodate those needs, but all of these issues must be balanced in such way that you understand possible consequences.
The information you provide us will help to paint an accurate and detailed picture of your unique situation.  Make list of any questions.  You will have several opportunities to ask questions or make corrections.
Always remember you are not alone; we are here as your guide.  But also remember a guide does not carry you up the path or walk it for you.  A guide's job is to help you traverse this rocky mountain called "bankruptcy".
IN ORDER FOR DIANE TO MEET WITH YOU PLEASE COMPLETE THE FOLLOWING FOUR STEPS
THE FOLLOWING INFORMATION MIGHT BE OF INTEREST, BUT NOT REQUIRED FOR OUR MEETING:
Our goal is to help you find peace of mind and a bright future.  We can only do this with your help

We really care about our clients (you are not a cash register as you are for so many other law firms).  But, in exchange for us having the time to help you, we expect that:
You will help yourself by using common sense. 
You will be responsible for your own choices, after all this is your bankruptcy.
That you will follow instructions and ask questions before doing something that will hurt you in the long run.

If you want to spend money on something more than the basic necessities, think how your creditors would perceive that choice?  For instance, no one is going to fault you for paying rent/mortgage, insurance, vehicle payments, food, utilities, health needs or for legal advice (what we call 'basic necessities').  What will get you in trouble is paying back friends or family, transferring valuable assets for less than their fair market value, installing new floors or remodeling your kitchen. 
Please let us help you avoid the serious and disastrous consequences of bankruptcy fraud.