Videos dealing with trustee sales, foreclosures, eviction, short sales and loan modifications.
https://dianedrain.com/wp-content/uploads/2013/11/bursting-bubble.bmp
240
160
Diane Drain
https://dianedrain.com/wp-content/uploads/2017/01/DianeDrain-logo-2.png
Diane Drain
2013-11-29 17:00:05
2020-07-05 17:15:48
Home Equity Loans Next Wave of Defaults
Please Note:
The information contained in this web site, article or link may be outdated, incorrect or not applicable; it is your obligation to confirm the accuracy.


It is very important that you obtain legal advice from an experienced foreclosure or bankruptcy attorney regarding your particular situation. Consultation before you take action will certainly cost you less than it will cost to fix your unintentional errors.

The information in this web site is not intended to constitute legal advice or to create an attorney-client relationship.
IMPORTANT: This firm makes NO representations as to the accuracy or current status of any law, case, article or publication cited herein or linked to.

EXCESS SALES PROCEEDS ARE MONIES LEFT OVER AFTER A TRUSTEE'S SALE
Once the trustee's sale has been completed there may be monies left over because the lender who foreclosed has been paid in full. These extra monies are called "excess sales proceeds".  All junior lienholders and the property owner at the time the property was sold have a right to apply for those funds. The Trustee conducting the Trustee's Sale will deposit (in most cases) the funds with the County Treasurer or Assessor, a complaint will be filed by the Trustee and served on everyone listed on the title policy.
The Junior Lenders and the Owner Can File an Application for the Funds
At that point the junior lienholders and/or the old property owner can file an application with the Court. There are notice requirements and most likely the court will have a hearing on the distribution of any monies. See Arizona Revised Statutes – 33-812. In order of obtain the funds the applicant must have a signed, certified copy of the final Order from the Court, plus a fee payable to the Treasurer (of Assessor) and a signed W-9.
BEWARE: There are many vultures praying on those who have lost their homes through a trustee's sale or foreclosure.
These vultures are running scams to take most, sometimes all, of the equity which should be paid to the homeowners. Depending on the market there may be a lot of equity or "excess sale proceeds".
The Law Limits Charges to "Help" Collect Excess Sale Proceeds, but Many Ignore the Law.
The law Arizona Revised Statutes – 33-812. A claimant may enter into an agreement with a third party to pay for the recovery of or for assistance in the recovery of excess proceeds on deposit with the county treasurer. The agreement shall be in writing, signed by the claimant, and the claimant's signature shall be acknowledged by a notary public or other person authorized to accept an acknowledgment pursuant to section A.R.S 33-511. Any agreement entered into before the expiration of thirty days after the date the trustee's sale was held, but not including the date of the sale, is void and unenforceable. Any fee or payment provided for in an agreement shall be reasonable. The fee or payment shall be presumed to be unreasonable and the obligation to pay the fee or payment is unenforceable if the fee or payment agreed on exceeds two thousand five hundred dollars excluding attorney fees and the costs of filing the claim and providing the statutorily required notices. Any person seeking a fee or payment exceeding two thousand five hundred dollars may apply to the court for additional compensation but the person has the burden of establishing that the additional compensation is reasonable under the circumstances. This subsection does not preclude a claimant from contesting the reasonableness of any fee or payment that is provided for in an agreement for the recovery of or for assistance in the recovery of excess proceeds.
In Order for the Old Homeowner to Apply for the Funds they Must Own the Home at the Time of the Foreclosure (Trustee's sale).
The requirement to obtain these excess sale proceeds is that you must actually own the home on the date of the trustee's sale. These vultures know this requirement and approach the homeowner the day or two before the sale offering to buy the home for a small amount. They completely fail to tell the homeowner that there will most like be several thousand dollars available after the sale is complete, but that only the person who owns the home on the day of the trustee's sale can request these funds. Know your rights and talk to a competent attorney who is experienced and in good standing with the State Bar of Arizona. Ask other experienced attorneys for referrals.
What a travesty! One example of a trusting homeowner dealing with The Alliant Group, Equity Division and Reach for My Home, Inc, and Ingrid Joy Warrick
On or about December 4, 2005 at 4:30 pm R. G. approached one of my clients, indicating that my client may have a right to $90,399.05 in equity after his home had been sold in a trustee's sale. Mr. G's business card indicates that he is a case specialist with The Alliant Group, Equity Division. The flyer my client received was from Reach for My Home, Inc, a Non-Profit Organization, and includes Mr. G's name and number as the only contact information. According to my client, Mr. Garrett showed him a thick booklet from Reach for My Home detailing how Reach could help my client. At this time my client had lost everything, his home, his business, and his dignity. His only place to move was a trailer on his sister's property. Mr. G offered a "deal". If my client signed a contract with them he would receive approximately $40K in about 3-4 weeks, with no guarantees. This would be 50 percent of the excess sale proceeds, minus a large fee for the Alliant Group. The trustee's sale had been conducted on November 16, 2005. Had my client agreed to these outrageous terms he would have lost almost $50,0000.
Reach For My Home, Inc, an Arizona "non-profit"
According to the records of the Arizona Corporation Commission: Reach For My Home, Inc. alleged to be a "Non-Profit" organization, is operated by Ingrid Joy Warrick. A quote from Reach Form My Home's web site: R.E.A.C.H. – Resources, Education and Counseling for Homeowners, Incorporated is the only non-profit organization in Arizona to offer FREE foreclosure information. The Alliant Group, Equity Division and Reach For My Home operate out of the same building – 1530 N. Country Club Dr, Mesa, AZ 85201. Alliant is owned and operated by Rick Rickert and Dennis Reardon.
More than $2.5 million dollars involved.
According to the State Bar of Arizona Ms. Warrick graduated from the University of Detroit Law School, and was admitted to practice law in 2004. According to the Maricopa County Superior Court, from approximately June of 2005 to 2008 Ms. Warrick has filed approximately 45 excess sale proceeds cases, with Alliant taking an assignment in at least 17 of the cases. The funds involved – more than $2.5 million dollars. A search of the Maricopa County Recorder's office lists approximately 21 Irrevocable Assignment of Full Interest in Excess Proceeds to The Alliant Group. The Assignment states that the original homeowner irrevocably gives up all their interest in the proceeds to the Alliant Group.
UPDATE: December, 2018 – Ingrid-Joy Warrick is suspended from the practice of law for three years after pleading guilty of Facilitation to Commit Money Laundering.
Excessive Fees
An example: Case number CV 21006-004541 – one homeowner was entitled to $42,779.79, but assigned all his rights to Alliant (recorded 2/24/06 at instrument 2006-0253595). The homeowner allegedly agreed to accept only $16,250.00 out of the $42,779.79. Ms. Warrick's Contract for Services indicates that "It is further acknowledged that pursuant to Arizona law, the excess proceeds may not be disbursed for twelve (12) months or more." ARS Section 33-812 controls the time frame – there is no reference to 12 months. Ms. Warrick filed the application for the proceeds on April 21, 2006 and the order approving the funds was signed on August 4, 2006. According to this Contract for Services Ms. Warrick was to receive $2,500.00, plus costs, plus $225 per hour for "answering any objections, court appearances, etc". Plus, the client agreed to pay a "third Party Provider" an additional fee of $2,500.00 for "any services that the Client may require prior to the release of any excess proceeds".
Ingrid Joy Warrick (Ingrid W. Joiya) Suspended from the practice of law.  Arizona Supreme Court denied her request to be reinstated.
October 31, 2011: Ingrid Joy Warrick suspended from the practice of law for 3 months – see the Arizona Supreme Court's Report and Order regarding her actions:  On October 31, 2011 the disciplinary panel of the Arizona Supreme Court signed a report and recommendation denying Ms. Warrick's request that her license to practice law be reinstated.  "Applicant has not met her burden …that she has been rehabilitated and poses no further threat to the public if reinstated to the practice of law."
According to the State Bar of Arizona's web site: "By judgment and order dated July 5, 2013, Ingrid-Joy Warrick, Phoenix, was reprimanded and ordered to pay restitution and assessed the costs and expenses of the disciplinary proceeding. Ms. Warrick, a suspended member, possessed a business card, which a member of the public obtained, that identified her as "Ingrid W. Joiya, Esq., Member/Manager" of Elements Therapeutic Dispensary Systems, LLC. (ETD). Ms. Warrick was also ordered to pay restitution in satisfaction of monies owed under the terms of a promissory note that she signed on behalf of ETD.
WHAT IF YOU CANNOT FIND THE FUNDS?
If the foreclosure sale was held several years ago, it is likely that any excess proceeds that survived the claims of any junior liens (e.g., HOA, 2nd DOT) were "escheated" to the State as "unclaimed property". If so, those "excess proceeds" would no longer appear on the Treasurer's list – a far more likely explanation than that the lender just kept the money….
To recover those proceeds, if any, after they have been turned over to the State as unclaimed property, you will have to follow the procedures specified by the unclaimed property division, see http://www.azunclaimed.gov/.
Client Reviews and Comments - Excess Sale Proceeds
Funds that may be available to a homeowner after a trustee's sale.



Diane, Thank you for the good news and for being nothing less than a "stellar" legal representative, a great and understanding sounding board for me during a most difficult and emotional time period, and a most patient person with all my various questions.  Say thanks also to Jay for me, he was also of great assistance in the documentation process and in answering procedural process questions regarding the required documentation needed to complete the file for submission and receive the funds.
C.M. (excess sale proceeds)
May, 2016
EXCESS SALE PROCEEDS: P. and I would like to thank you both, especially you Jay, for all the work you did in obtaining our Excess Funds check today. You somehow managed to get this done between January and June and I know how persistent you were. P. and I would like you to know that you can use us a a referral for Excess Funds clients anytime you need to. We were very impressed with what you did and the knowledge you had in getting the job done. It didn't take me long to realize there are a lot of swindlers out there offering to do the same thing, but when I talked to you back in December, 2013 Diane, and had read your many articles on Excess Funds, I really felt I could trust you. That was one of the best decisions I've ever made and we will always be grateful for how you've helped us. When you've had to walk away from the home you love, being able to secure the Excess Funds through a firm you can trust makes all the difference in the world.     Great job!
G and P (excess sale proceeds)
March, 2014
This was a painless experience. Diane and Jay took complete care of me and all questions were answered in a timely manner. I would highly recommend!
D.A. (excess sale proceeds)
August, 2015
https://dianedrain.com/wp-content/uploads/2018/05/Monopoly-money-and-house.jpg
409
500
Diane Drain
https://dianedrain.com/wp-content/uploads/2017/01/DianeDrain-logo-2.png
Diane Drain
2013-10-14 19:13:34
2019-10-13 16:34:19
Excess Sale Proceeds
https://dianedrain.com/wp-content/uploads/2013/10/Man-in-distress.png
182
417
Diane Drain
https://dianedrain.com/wp-content/uploads/2017/01/DianeDrain-logo-2.png
Diane Drain
2013-10-10 15:14:02
2020-07-05 17:19:04
New Round of Defaults of Mortgages in 2015 and 2016
Please Note:
The following information is provided as a courtesy only and is believed to be accurate as of the time of publication.  Should there be any error or omission in the information it does not impair the effectiveness of notices given by statutory methods.  If you are uncertain as to the accuracy of the information you may contact the trustee by phone.  The credit bids provided are based on information that may change on the day of sale; therefore there may be a deviation in the actual amount used to open the bidding.  Any deviation is not grounds for contesting the trustee's sale.
WARNING: If you have reached this page without first reading the Instructions and Disclaimer (see link below) you are to read that page before continuing on.
Click here for Instructions and Disclaimer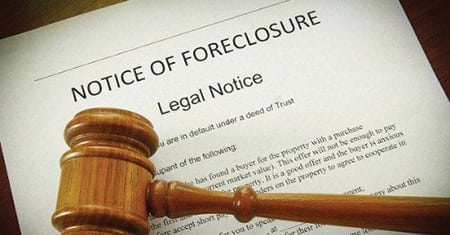 The Trustee, or her auctioneer, has the complete discretion to set specific rules and requirements related to the Trustee's sale auction.  See our auctioneer's outline.  Failure to comply with the rules and requirements will result in the Trustee or her auctioneer refusing to accept the offered bid or bids.  The Trustee, or her auctioneer, has the discretion to set minimum and maximum bid increments on all trustee's sales.  A maximum incremental bid of $2,000 applies to all trustee's sales of less than $250,000 principal.
In order to bid at the auction each bidder must present to the person conducting the trustee's sale a deposit of $10,000 cash or cashier's check (drawn on a national bank) payable to or endorsed to the Law Office of D.L. Drain, P.A.  No other form of deposit will be accepted.  Every bidder must identify the name of the person or entity that will be named as Grantee on the Trustee's Deed, no substitutions shall be permitted
By participating in any trustee's sale conducted by or on behalf of our office you are agreeing:
(1) to comply with all terms of the auction and any requirements set forth herein or at the time of the auction.
(2) that such terms and conditions are binding upon you and those who you are acting for as agent, and upon those who may take title to the property after the trustee's sale.
(3) that all properties are sold "as is" with no warranty as to condition or covenants as to title.
(4) If you do not agree with these conditions, then your sole remedy is not to participate in the trustee's sale.
(5) that should you or any entity or person you are acting on behalf of, bring an action against the Trustee, and/or the Trustee's auctioneer or agent, then such bidder and/or entity bringing such action shall be responsible to the Trustee, and/or the Trustee's auctioneer or agent, for all fees and costs incurred in defending such action.
(6) to all terms and conditions set forth herein and in the auctioneer's affidavit and outline (which any investor may be required to sign in order to participate in the auction).
https://dianedrain.com/wp-content/uploads/2015/04/Foreclosure-sign-on-house-home-600-X-400.jpg
400
600
Diane Drain
https://dianedrain.com/wp-content/uploads/2017/01/DianeDrain-logo-2.png
Diane Drain
2013-09-23 10:58:39
2019-10-13 16:35:34
Pending Trustee Sales
https://dianedrain.com/wp-content/uploads/2013/09/exempt.jpg
266
400
Diane Drain
https://dianedrain.com/wp-content/uploads/2017/01/DianeDrain-logo-2.png
Diane Drain
2013-09-08 14:23:34
2019-04-14 00:42:15
Arizona Exemption Laws Go Into Effect: 9-13-13
Scroll to top