What is Pre-Bankruptcy Planning?
Please Note:
The information contained in this web site, article or link may be outdated, incorrect or not applicable; it is your obligation to confirm the accuracy.

It is very important that you obtain legal advice from an experienced bankruptcy attorney regarding your particular situation. Consultation before you take action will certainly cost you less than it will cost to fix your unintentional errors.

The information in this web site is not intended to constitute legal advice or to create an attorney-client relationship.
WHAT IS PRE-BANKRUPTCY PLANNING?
What is Pre-bankruptcy planning?  It is the transferring of non-exempt assets into exempt assets.
Exempt property is normally property protected from seizure by unsecured creditors Download List Of Arizona Exemptions (5727 downloads)   Transferring non-exempt into exempt assets is a practice is not necessarily illegal or improper. The Bankruptcy Code legislative notes specifically permit this type of activity. But, this is not to say that the procedure is without risk. The 2005 changes in the bankruptcy laws challenge the constitutional right of every person to receive adequate legal advice from their attorney regarding pre-bankruptcy transfers or incurring new debt.
Before the bankruptcy law changed in 2005 our Arizona Bankruptcy judges declared they "would know pre-bankruptcy planning that had crossed the line when they saw it."
Some Bankruptcy courts in other states have been very outspoken about such planning prior to filing a bankruptcy. At this time there is no single test which has been universally accepted by all the Bankruptcy Courts in determining how much pre-bankruptcy planning is too much. Generally, a number of criteria appear to have been considered in several of these court cases:
1. What is the amount of the transfer to exempt property?
2. What is the proximity to the bankruptcy filing?
3. Did the conversion to exempt property involve new funds or previously secured property?
4. Did the conversion benefit insiders of the debtor?
5. Did the debtor mislead creditors during the conversion?
The best way to summarize whether or not pre-bankruptcy planning will succeed is to consider the old maxim, "pigs get fat and hogs get slaughtered".
Other courts have considered additional circumstances in determining whether or not the pre-bankruptcy planning is acceptable.  Whenever a law changes it takes years to determine how the new bankruptcy laws will change this pre-bankruptcy planning process.
Any attorney participating in pre-bankruptcy planning is incurring some risk if the planning progresses to a stage where it could be interpreted as fraud upon creditors.
Though normally the Bankruptcy Courts do not condemn the attorney for the planning, but rather punish the debtor, in past non-bankruptcy settings, the Arizona courts have sanctioned attorneys for overly zealous asset protection tactics. Of course, this may change under the new bankruptcy laws.
For instance: the 2005 bankruptcy laws 11 USC Section 526(a)(4) prohibit anyone helping a consumer in filing for bankruptcy from advising that person to incur more debt or to pay an attorney, or anyone else, for help in the a bankruptcy. Obviously, this is just ridiculous. Did Congress really intend on making it illegal to pay an attorney for help in filing for bankruptcy? Did Congress intend on the attorney not be able to advice the client to get rid of an old clunker car and buy a new one before filing for bankruptcy? The client fully intends on keeping the payments current on the new car, they just need dependable transportation. I think not. This is just another example of how poorly the 2005 law was written.
Debtors whose pre-bankruptcy planning has been successfully challenged face a variety of repercussions.
Oftentimes, the courts order that transfers shall be undone and the asset brought back into the bankruptcy estate. For example, a debtor pays $25,000 toward the debt secured by his residence, so as to maximize his allowed homestead exemption. The Court could second guess this payment and order the funds to be brought back into the bankruptcy estate. At times it is a gamble whether or not the Bankruptcy Court will find this type of pre-planning to be "piggish or hoggish". Under the2005 law 11 USC Section 522(o) and (p) may expose any transfers made within 10 years or 3 years 4 months, respectively, into exempt property. This law does not specifically refer to homestead property and requires that the property be disposed of with the intent to hinder, delay or defraud a creditor and that the property disposed of was not already exempt
Given the uncertainty in this area it would be advisable for debtors and their counsel to tread very carefully.
In some situations, courts found the pre-bankruptcy planning to be so egregious that it justified the debtor losing his or her discharge and/or sanctioning of the debtor's attorney. Under the prior law this result was rare, being deprived of a discharge defeats the entire reason behind bankruptcy and is disastrous for the debtor. The new law is so confusing that no one, judges includes, really understand how to deal with issues. My recommendation: do not be the first one to try aggressive pre-bankruptcy planning.
To lawyers:
You need to make a decision whether your constitutional right and ethical duty to give your clients competent advice, is controlled by any attempt of the credit card industry to scare everyone, lawyers included, away from bankruptcy protection.
See: Arizona Exemptions
https://dianedrain.com/wp-content/uploads/2018/09/planning-problem-solution.jpg
533
898
Diane Drain
https://dianedrain.com/wp-content/uploads/2017/01/DianeDrain-logo-2.png
Diane Drain
2012-09-25 01:27:59
2019-10-12 22:20:59
What is Pre-Bankruptcy Planning?
HOW DO I FIND A GOOD ATTORNEY?
HOW DO I FIND A GOOD ATTORNEY?
OUR FIRM IS FOCUSED ON HELPING, NOT RAKING IN AS MUCH MONEY AS POSSIBLE
We all need help at least one in our life.  I am here to help people understand their rights in bankruptcy.
We understand that someone with financial problems does not have a lot of money to pay a lawyer. The needs of my clients are more important than the balance of my bank account.
Our goal is to offer excellent legal advice for very reasonable fees.
Those fees are based on the complexity of your situation and what you need bankruptcy to accomplish. I will provide you the exact fee as part of our free telephonic discussion. My job is to help you figure out how to pay my fees. Unlike other lawyers I do not change my fees from the original quote unless your situation becomes more complicated then originally discussed.
IMPORTANT: I always put my client's needs first, so if your situation is better served by an attorney with more experience in certain areas of law I am very happy to provide you with referrals.  I believe that every lawyer should have the same oath as physicians: "first do no harm".
SO HOW DO I FIND A GOOD ATTORNEY?
As with any profession, there are many lawyers to choose from. Do your homework before hiring an attorney because hiring a bad lawyer is like hiring a bad plumber. You are left with a mess to clean up at the end. If someone qualified is willing to help you clean up the mess unfortunately they will have to charge much more than if the job had been done correctly the first time.

– Diane L. Drain
CLIENT HORROR STORIES ABOUT OTHER LAWYERS
There are thousands of stories about lawyers putting their own interests before the interests of their clients.
PHILLIPS & ASSOCIATES, JEFFREY PHILLIPS & ROBERT ARENTZ SANCTIONED BY THE ARIZONA SUPREME COURT
The Arizona Republic, East Valley Tribune, Corporate Legal Times, and Associated Press on CBS 5 – April 20, 2009:
" PHOENIX (AP) — The managers of well-known Phoenix law firm Phillips & Associates are facing sanctions from the Arizona State Bar. Jeffrey Phillips and Robert Arentz where responsible for lapses .. The State Bar, which licenses and regulates the state's attorneys, says the law firm's aggressiveness is sometimes directed at its clients and has recommended that the firm managers be temporarily suspended from practicing law." "The findings really go to the structure of the intake process they have at that firm and how that system is really incentivized to get as many people in as possible without any particular safeguards in place," said Maret Vesella, acting chief Bar counsel. The complaints range from a potentially misleading advertisement to the company's reluctance to refund money to dissatisfied clients. Phillips and his associates deny any wrongdoing.
12/16/09: Phoenix Business Journal/ Channel 12/ Arizona Republic: Phillips 

&

 Associates
Supreme Court sanctions Jeffrey Phillips and Robert Arentz: The Disciplinary Commission of the Supreme Court of Arizona is recommending that the Supreme Court sanction Jeffrey Phillips and Robert Arentz for violation of the state Bar's Rules of Professional Conduct. The Disciplinary Commission on Monday recommended that the Supreme Court suspend Jeffrey Phillips for six months and one day, plus two years of probation. The commission also recommended the suspension of Robert Arentz for 60 days, plus two years of probation. The commission's decision states that … Phillips and Arentz's business practices caused "actual injury to clients and to the profession". If the Supreme Court orders the suspension of the attorneys, they would not be allowed to practice law in Arizona during the specified time period. Phillips would be required to apply for reinstatement to practice law in Arizona.
The Arizona Republic: 5/21/10:
Robert Arentz suspended for 60 days. "Their focus was on getting people to sign on the dotted line and get as much money up front as possible," said Maret Vessella, chief Bar counsel. Rather, she said, consumers should expect to meet with an attorney, have that person listen to their problems and receive a fair evaluation of their situation before deciding whether to hire the firm. A disciplinary committee of the Arizona Supreme Court recommended the suspensions, along with two years' probation for each attorney and restitution of nearly $14,000 to three clients. UPDATE: 1/2011 Phillips and Associates "sells" their bankruptcy clients to David Wroblewski.  UPDATE: 2013 – David Wroblewski files bankruptcy for David Wroblewski & Associates Law Center, P.C.; Wroblewski & Associates, P.C. file for bankruptcy.  UPDATE: 2012 – Jeff Phillips files bankruptcy for Phillips & Associates Law Offices, P.C.; 2014: litigation pursued against Phillips in Bankruptcy Court (still on-going 1/2015).
Zero Money Down Bankruptcy Firms Cost Their Clients Plenty
In Arizona it started in the 1980's with a family of used car sales men referred to as the "Major brothers". These men decided to coerce naive, young attorneys, to sacrifice the sanctity of their law license for a fast buck. Time and again the same scheme has played out in Arizona: starting with Duane Varbel of Varbel & Associates Law Office, then Joseph J. Hessinger of Hessinger & Associates, followed by Michael S. Manning, Manning & Associates, then Jeffrey Phillips of Phillips & Associates (article "Zero down bankruptcy firms cost their clients plenty"), and now a new player (a young, attractive blond woman married to a member the Majors family) is currently advertising on TV. This problem has been going on for more than 20 years. There are several government agencies involved in trying to prosecute the the Major brothers and it still continues today.
The following is an excerpt of the Arizona Supreme Court regarding the disbarment of Michael Manning: THE FORMAL COMPLAINT STATED 30 COUNTS OF MISCONDUCT WITH RESPECT TO MANNING'S DEALINGS WITH 14 CLIENTS. THE COMMISSION FOUND THAT MANNING'S CONDUCT IDENTICAL WITH EACH CLIENT. MANNING ACCEPTED REPRESENTATION OF A CLIENT AND ACCEPTED FEES FROM THE CLIENT, AND THEN FAILED TO DILIGENTLY REPRESENT THE CLIENT, FAILED TO COMMUNICATE WITH THE CLIENT, AND FAILED TO PERFORM ANY SERVICE FOR THE CLIENT. MANNING THEN ABANDONED THE PRACTICE OF LAW WITHOUT INFORMING THE CLIENTS. IN ADDITION, THE COMMISSION FOUND THAT MANNING HAD SHARED LEGAL FEES WITH NON-LAWYERS, FAILED TO ADEQUATELY SUPERVISE NON-LAWYER SUBORDINATES, AND ASSISTED NON-LAWYERS IN THE UNAUTHORIZED PRACTICE OF LAW.
WHY ARE MY FEES LOWER THAN THOSE ADVERTISING ON TV or the INTERNET?
The following are just a couple of the horrible tales that I have seen over the last several years.
Clients ask why my fees are a lot less than those charged by TV advertising lawyers. Remember these TV ads cost millions of dollars and someone has to pay for them – namely the clients. I am told that the TV firm's fees were double or triple my fees, plus there was an attempt to use strong-armed tactics to bully people into signing contracts to retain the TV firm. If you are being treated like you are buying a used car – run, don't walk out of that office. There are also numerous reports about these TV advertising firms that the clients were treated like cattle and, other than at the creditor's meeting, never saw, or were allowed to talk to an attorney. This is not the practice of law – this is cattle or sheep herding.
The reports go on to say that these folks were not given proper advice to plan for bankruptcy, resulting in them losing tax refunds or money in bank accounts. I have personally seen this sickening result at several creditor's meeting. It is my opinion that such TV or billboard ads is the prostitution of all lawyers, especially those doing the advertising, and an insult to the honorable profession of the practice of law.
INVESTIGATE ANY ATTORNEY BEFORE HIRING THEM
My fees are low because we use technology to process information and all clients are asked to participate in that use of technology (via the web). My clients are expected to gather information in an orderly fashion by filling out as much of the requested information as pertains to their situation. If a client provides me with only part of the requested information, then my fees will have to increase for that client because I am forced to do more of the client's work. So, the client who fails to provide the names, dates, addresses, and/or amounts on the questionnaire, my choices are two: (1) not take them as clients or (2) charge more for the additional attorney & paralegal time. That does not mean you should not ask questions.
Thoroughness and accuracy are of utmost importance in a properly filed bankruptcy.
Inaccurate paperwork can cause you to lose your bankruptcy protection, cost you more in attorney fees defending fraud claims and you may face jail time for bankruptcy fraud. My job it to help you avoid all those problems. So, complete candor is required; and thoughtful and organized questions are encouraged. Also, check out any State Bar complaints against a lawyer.
Check out any potential attorney
Go to the State Bar of Arizona. Click on "Find a Lawyer" in the upper right hand corner. Enter the attorney's name. Click on "activity". Look at other social media sites (AVVO, LinkedIn, Facebook, Google, Yelp, to name a few).  WARNING – WE ARE NOW DISCOVERING THAN MANY UNSCRUPULOUS LAWYERS ARE PAYING FOR REVIEWS – MANY COMING FROM EMPLOYEES OR CONTRACTORS FOR THE LAW FIRM.
For example: the Supreme Court censured Jeffrey L. Phillips, Phillips & Associates. There were 20 charges. Here is a portion of the summary "Mr. Phillips failed to adequately supervise subordinate attorneys and non-lawyer specialists. Specifically, intake personnel failed to affirmatively identify themselves as non-attorneys and failed to affirmatively offer or provide adequate information concerning limitations on the applicability of Mr. Phillips' firm's advertised "little or no money down" payment plans." Compare that to other advertising firms: Hastings & Hastings – no activity as to David Hastings; or Solomon & Relihan – no active as to Martin Solomon or John Relihan. This research was done March 22, 2006. Again, always investigate any lawyer before investing your time and money.
WHAT IS THE WORST WAY TO FIND A LAWYER?
Yes, there is something worse than the Internet, it is called "pay for placement". This is where lawyers pay others to find clients (usually done on the Internet without the client understanding the exposure and unnecessary costs).  Be aware that it is highly unethical for a lawyer to pay a referral fee, bonus, or kickback for "leads" on new cases. (Depending on state law, a referral fee sometimes may be paid to another lawyer, but there should be disclosure and client consent for any fee-sharing). Some of the profession's "bad apples" may still engage in the practice of paying "runners" for tips on new clients. So if a stranger (say, an emergency room worker) seems unduly insistent and volunteers that you should see a lawyer, or just happens to have a supply of the lawyer's cards to give you one, look out! This is not the kind of person who deserves your trust.
The Internet is now ripe with pay for "leads".  If you go to a generic site that advertises a service, but does not have an attorney on the site, that is a leads based service. The attorney pays for placement on the site, pays for each lead and/or pays for leads based on zip codes or other criteria. Again, you have not receiving any type of reference as to the attorney's ethics, quality of practice or professionalism.
TIPS TO FIND A GOOD LAWYER
&

AVOID BAD ONES
WHY IS THERE SO MUCH DIFFERENCE IN PROFESSIONALISM BETWEEN ATTORNEYS?
Why are some attorneys true professionals and others act like used car salesmen (TV and some Internet advertising firms)?
The 2005 Bankruptcy Reform Act required a great deal more work for everyone – including the attorney for the Debtor. As a result many attorneys left the bankruptcy practice completely. Those who stayed found that they had to increase their fees in order to pay for the additional work required.
Hundreds of new lawyers mistakenly believe that bankruptcy is just a "fill-in the blank" set of forms.
Unfortunately they find that this is not the truth by experimenting on their innocent clients. I mentor more than 100 attorneys who practice bankruptcy – some full time and some part time.  I am both an experienced bankruptcy lawyer and a retired law professor and saw the attitude of the new lawyers every day. By the time my students leave my class they are aware that bankruptcy is a very complex series of interconnected issues: divorce, corporate, taxes, preferential payment and fraudulent conveyances to name just a few of the hundreds of problems that arise everyday in the world of bankruptcy.
HOW DO I FIND A GOOD LAWYER?
How does someone go about finding a good lawyer if they don't already know a good lawyer, and perhaps have never needed a lawyer before?
This FAQ will talk about different ways to find an attorney, without getting bogged down in too much detail about specific types of cases. Whatever method you use, remember – the lawyer is your employee. That lawyer has special legal knowledge, otherwise you would not need to hire them, but they are not in total control of the case – it is your case, not theirs. On the other hand, the lawyer is responsible to you and the court system to make sure that the actions that he or she pursues are valid claims.
No lawyer should represent a client who just wants to sue for the sake of hurting someone.
A lawyer's job is to analyze the situation and determine whether or not there are grounds for this action and fully inform you of the chances of a successful conclusion.
The best way is the old-fashioned way: personal referral and word of mouth.
If you know any lawyers, even if they don't handle your type of case, ask them for recommendations. Ask friends, family, clergy, people at work, union officials, club members, at the corner tavern or beauty salon. You could also ask for the name and telephone number of the company lawyer for your employer. Business lawyers very often know who the best matrimonial, personal injury or bankruptcy lawyers are in their area. Make sure that you interview two or three lawyers before making a decision which one to retain.
The dignity and stability of government in all its branches, the morals of the people, and every blessing of society depend so much upon an upright and skillful administration of justice, that the judicial power ought to be distinct from both the legislative and executive, and independent upon both, that so it may be a check upon both, and both should be checks upon that. John Adams
Look for a lawyer experienced in the area of law where you need help.
If you're looking for a trial lawyer, ask for recommendations from friends and relatives who have recently served on juries. If you are looking for a real estate lawyer, call a title company and ask them who they use. For a domestic relations lawyer, ask the deputy court clerk in charge of domestic cases. Lawyers are the best source of information about other lawyers.
Establish a relationship with a lawyer before a big emergency arises.
Ask the lawyer to do some little things for you, like prepare a will, handle a speeding ticket or a residential real estate deal, review a contract, form a closely held corporation, etc. Is he or she responsive, understanding, prompt and able to answer simple questions? Does he or she explain things clearly? Does he or she keep you informed without being asked? If the lawyer doesn't know the answer, does he or she admit it and then find the answer for you? Then, when you have a big legal problem, you will not have to rush out and interview strangers.
As a lawyer you trust for referrals to other lawyers.
You already have someone you can trust. If he or she cannot handle the big matter, he or she can find you the right lawyer who can. Avoid the attorney who is condescending, rude, or allows staff to interrupt. Or someone who avoids answering your basic questions, but instead focuses on you paying a fee immediately?
WHAT ABOUT BILLBOARDS, TV or OTHER FORM OF ADVERTISING?
TV ads are a convenient reference, but can be very misleading. It would be unfair to assume, just because a law firm has a fancy ad on the TV or a billboard, that it couldn't handle your problem well. However, the only qualification needed to place a big ad is to be able to pay for it. That expensive ad is paid by the clients, which means that the fees will be higher or the work product sloppy.  Some good lawyers advertise heavily, but many other good lawyers advertise sparingly, or not at all.
CAN I FIND A LAWYER ON THE INTERNET?
Often you can – after all you found this site.
Today everyone looks to the Internet for referrals or reviews from complete strangers.
You never know if the review is fake (written by an employee or the person supposedly being reviewed – this is done on most large Internet advertising law firms).
Firms pay for placement.
Which means their placement on Google, etc, has nothing to do with their reputation, skill or experience. Instead, it relates directly to how much money they are willing to pay in order to bring in new clients. The more they pay, the more clients they get. The more clients they get, the less time their have to take care of those clients. It is a never ending circle of what eventually becomes greed and complete lack of professionalism.
Many lawyers are active on the Internet- some good and some bad.
See AVVO.com as an informal referral service. If you post a message, it's quite likely that someone who reads it will be able to help, or to give you the name of someone who can. For your message to be most effective, please do the following:
1.) In the subject line for the message header, try to give the state and the nature of your need. Examples: "Need MD Personal Injury Lawyer," "PA Probate Contest," "MO Med Mal Specialist." That way, lawyers in that state will be especially likely to read your message.
2.) In the body of your message, give a brief summary of the situation. But be CAREFUL! This public message will not be privileged, so it's better not to name names, or make any detailed statements about what happened, particularly if you or your loved one is facing criminal charges. We've seen instances where persons posted a detailed message trying to explain why they felt they were being unjustly prosecuted—while admitting every element of the crime!
3.) Also, in the message, spell out the city or town involved. And if any time deadlines are approaching, mention them.
4.) Beware – just because a lawyer answers your question does not mean that they are competent or professional. Check their State Bar to make certain there are no Bar Complaints.  Look at their reviews on other Internet sites. Ask for references and determine how long they have been practicing in the area of law you need help with.
CAN THE STATE BAR ASSOCIATION HELP ME?
The State Bar of Arizona has a list of all the attorneys licensed to practice law in Arizona. You can search for attorneys by their name, their area of practice or their geographical area. Their phone number is: 602-252-4804.
If you are looking to retain one of the leading lawyers for the particular type of case, you can ask who are the officers or long-standing members of their criminal law committee, their family law committee, their civil practice committee, their real estate committee, etc. You can also ask for the names of local lawyers who have spoken on various topics at their CLE (Continuing Legal Education) seminars.
WHAT IS THE WORST WAY TO FIND A LAWYER?
Yes, there is something worse than "normal" Internet placement, it is called "pay for placement".
Be aware that it is highly unethical for a lawyer to pay a referral fee, bonus, or kickback for "leads" on new cases. (Depending on state law, a referral fee sometimes may be paid to another lawyer, but there should be disclosure and client consent for any fee-sharing). Some of the profession's "bad apples" may still engage in the practice of paying "runners" for tips on new clients. So if a stranger (say, an emergency room worker) seems unduly insistent and volunteers that you should see a lawyer, or just happens to have a supply of the lawyer's cards to give you one, look out! This is not the kind of person who deserves your trust.
The Internet is now ripe with pay for "leads". If you go to a generic site that advertises a service, but does not have an attorney on the site, that is a leads based service.
The attorney pays for placement on the site (perhaps a company on the east coast), then pays for each lead and/or pays for leads based on zip codes or other criteria. Again, you will not receiving any type of reference as to the attorney's ethics, quality of practice or professionalism.  Assume the attorney is lying and make sure to investigate any claims.
False and Misleading Advertisements:
If anyone says they "have a 100% success rate", run away because no bankruptcy attorney (no matter how experienced and committed they are) has a 100% success rate.  An attorney is required to be honest in any advertisements, yet a few attorneys, such as Mr. Forrester, an Arizona attorney, misrepresented his skill and experience on the Arizona State Bar site, plus many other public sites.  As of October, 2019, Mr. Forrester has only practiced for 7 years in bankruptcy and many of the areas of "expertise" are ones that he has never done – such as international bankruptcy, international insolvency, chapter 12, bankruptcy trustee rights, at least according to the records of the Arizona Bankruptcy Court.  In his Nolo site, Mr. Forrester says that "100 percent of our clients that have made the decision to retain us have had their debt eliminated and have obtained a Fresh Start".  According to research done by this office in September 2019 – between 2016 and 2019 Mr. Forrester filed approximately 153 chapter 13 cases, of those approximately 93 have been dismissed (which means that his clients did not receive any relief, but not have a bankruptcy on their credit reports).  Hopefully some of those cases are reinstated, but why was it necessary?  How much trauma did it cause his clients?
I tell you this to warn you  – follow your gut and do your own research.  Do not rely on reviews because many are fake (just like 'fake news').  Do I hope that Mr. Forrester will ask for help from experienced bankruptcy attorneys so he can do a better job helping his clients?  Definitely – I will be the first to offer my help (as I have done with many other attorneys who were having a tough time).  Only time will tell.  Please let me know if he corrects his advertisement so I can edit this post.
I wish I could say that Mr. Forrester is the only such Arizona attorney, but I cannot.  His just the case I am currently involved in, so have specifics about his practice after talking to several of his ex-clients and other attorneys trying to help his ex-clients.  Arizona has seen many attorneys disbarred or orders entered prohibiting them from practicing bankruptcy law, below are just a few:
HOW DO I MAKE AN APPOINTMENT?
Most lawyers are interested in new clients—I certainly am.
When you call for a consultation, you don't need to give a detailed explanation to whoever answers the phone. Just say that you wanted to speak with the attorney about a new case, and briefly describe what it's about: an accident, a real estate dispute, writing a will, starting a corporation . . . whatever the case may be.
Some charge a fee for an initial consultation.
Others, like this office, do not when it is dealing with questions about bankruptcy. At this initial meeting it is our intention to give you sufficient information to be able to make an informed decision what your next steps will be. Any fee that you paid for this initial consultation is usually deducted from your overall fee for our services. Make sure that you are fully informed as to the cost of any legal services that you request, whether with this firm or any other.
WHAT SHOULD I BRING TO MY FIRST MEETING?
Hopefully the attorney is well organized and explains what they will need for the first meeting.  You should know that even if you don't end up hiring this lawyer, your communications are privileged, unless you bring someone else (other than your spouse). To preserve this privilege, you shouldn't bring other people to the meeting; if you need someone for moral support or transportation, don't be upset if the attorney asks them to wait in the reception area.
DO bring all the paperwork you have, including suit papers (if you've been sued), insurance policies (if you'll be making a claim), and any correspondence to or from the other party. Unless you decide to hire this lawyer, take all your papers with you, and let him or her make copies if he or she wants to review something further.
DON'T try to hide unfavorable or embarrassing information. The lawyer needs to know all the facts to protect your interests. What your lawyer does not know CAN hurt you, because such things have a way of coming out at the worst possible time, and your lawyer can't respond very well if it's a surprise.
DON'T feel pressured into signing up with the first lawyer you meet. Remember you are hiring someone to do work on your behalf. They are to act as though they are pleased that you want to hire them and you are to feel very comfortable with their honesty, sincerity and their skills as a lawyer.
WHAT QUESTIONS SHOULD I ASK?
• What experience do you have with this type of case (how many years; how many cases now, how many in the past)?
• What are the possible outcomes (best/worst case scenarios; how long might it take to resolve?
• How will you let me know what's going on in the case?
• What can I do to help as the case goes forward? What other information will you need?
• Will anyone else be working on the case?
• Are there alternatives to litigation? Are you comfortable with trying to solve this with arbitration or mediation?
• How will you get paid?
• For hourly fee cases: What is your hourly rate? Can some of the work be delegated to paralegals or junior attorneys? If so, what will their rate be? How often do you send out bills? Do you need an advance retainer (not really necessary to ask this one; the attorney will certainly say so)? If we settle tomorrow, is the balance of the retainer refunded?
• For fixed or flat fee cases: What will be covered by this fee? What about appeals? What if something happens to make the case more complicated?
• For contingency fee cases: What will the percentage be? Will the percentage change depending on how far the case goes? Will you advance expenses? Is your fee figured before or after expenses are deducted? How far are you committed to go (if we lose at trial, will you take an appeal)?
• What about expenses? What kind of expenses do you charge for and how are they calculated? How much do you charge for copies, faxes, etc.?
• Can you give a ballpark estimate on the total fees? Can you put that in writing?
• What will happen if we have a disagreement about the fees?
• Can you give me names and numbers of some of your past clients as references? (For some types of legal matters, such as bankruptcy, divorces or criminal charges, clients' need for confidentiality might make this impractical).
WHAT SHOULD I EXPECT FROM MY ATTORNEY ONCE THEY HAVE BEEN RETAINED?
Your new attorney has certain obligations to you.
The most important is to keep you fully informed as to the status of your case. This means that you should be receiving copies of all documents received in your case. You should also be kept up-to-date on the various process of your particular matter.
If you are new to this type of case then ask your attorney to provide you with a written outline of the process, including the terms and the time periods involved.
Make sure that there is little or no charge for this information. If the attorney is not able or willing to provide you with this type of outline then you need to find another attorney that is more interested in serving client's needs. Any attorney who has practiced in a particular area of law for several years already has an outline which details the process.
Ask the attorney what their policies are as to returning phone calls.
You are looking for an attorney that will commit to returning all calls the same day they are made, or at least that the attorney's staff returns the calls. Make sure that your calls are necessary. Ask the staff if someone else can provide you with the information that you are seeking. It is no unusual that the attorney's staff knows more about the day-to-day status of your case then does the attorney.
WHAT ABOUT DOCUMENT PREPARERS OR PARALEGALS?
Paralegals and document preparers are not allowed to give any legal advice, yet they do it all the time (much of which is wrong).
https://dianedrain.com/wp-content/uploads/2018/08/which-way-to-go-arrows-600-X-400.jpg
400
600
Diane Drain
https://dianedrain.com/wp-content/uploads/2017/01/DianeDrain-logo-2.png
Diane Drain
2012-09-08 23:01:31
2019-10-13 00:31:44
How Do I Find a Good Attorney?
Does God Want You to Be Bankrupt?
Please Note:
The information contained in this web site, article or link may be outdated, incorrect or not applicable; it is your obligation to confirm the accuracy.

It is very important that you obtain legal advice from an experienced bankruptcy attorney regarding your particular situation. Consultation before you take action will certainly cost you less than it will cost to fix your unintentional errors.

The information in this web site is not intended to constitute legal advice or to create an attorney-client relationship.
Does God Want You to Be Bankrupt?
By RON LIEBER, New York Times, Published: May 1, 2009 (provided here solely for educational purposes).
This week, yet another Washington debate over who deserves a break on their debts drew to a close. On Thursday, the Senate voted against allowing judges to adjust the terms of the mortgages of people filing for personal bankruptcy.
Skip to the next paragraph and scratch the surface of the opposition in these sorts of debates, and it tends to ooze moral righteousness. "People who get themselves in over their heads," the upstanding declare, "need to bear some responsibility for their foolishness." Maybe so. But if we can't pass legislation that gives us new tools to determine who should be eligible for debt forgiveness, we need to look elsewhere for written instruction. Given that large numbers of Americans take many of their moral cues from their spiritual beliefs, I decided to turn to the good books of some of the world's great religions for guidance on the subject.
Just about every doctrinal expert I spoke with, no matter the background, began by mentioning slavery.
In ancient times, when interest accrued and compounded, it was common for the indebted to simply work it off. Often, this took the rest of their lives. Many of the teachings that grew up around debt forgiveness aimed to avoid that sort of outcome.
Still, the notion of enslavement, albeit of the psychological sort, survived to modern times.
N. Eldon Tanner, a leader of the Church of Jesus Christ of Latter-day Saints, wrote: "Those who structure their standard of living to allow a little surplus control their circumstances. Those who spend a little more than they earn are controlled by their circumstances. They are in bondage."
This will be a familiar idea to people who have considered the idea of paying only the minimum amount on a large credit card debt, only to realize that if they do that, the debt may actually outlive them. "Binding oneself financially is not something that trumps every other need," added the Rev. Brian Daley, a Jesuit priest and professor of theology at the University of Notre Dame. Scripture suggests that the redistribution of property is also a reasonable thing to do. "You just can't mention it in public in the United States," he said. "Our notion of capitalism is so absolutized that we give it a quasi-religious value."
However strongly we believe in free markets (not, perhaps, as fervently as we did a year or two ago), the theme of forgiveness does run strongly through religious writings of all sorts.
In the Old Testament, for instance, Chapter 15 of the book of Deuteronomy calls for the forgiveness of debts once every seven years. Religious leaders were aware, however, of the chilling effect that could have on lending (particularly in the sixth year). "The Torah says don't think that way, don't be stingy" in that sixth year, said Rabbi Mark Washofsky, a professor of Jewish law at Hebrew Union College-Jewish Institute of Religion in Cincinnati. He added that later on, the Talmud introduced the idea of a Prosbul. This was a sort of workaround court that was not covered by the religious law. The Prosbul could administer debts during or right before the seventh year.
When the court confiscated property outright, sometimes this worked to the benefit of the debtor and sometimes to the benefit of the creditor.
"In other words, the ultimate power resides with the community," Rabbi Washofsky said. "It can intervene in what was a private transaction, in a situation of great need. The power is there. The real question is, do you use it and when?" The answer depends on who you are ultimately reporting to, your immediate supervisor, your shareholders or the Entity that will ultimately render judgment on you.
Father Daley, of Notre Dame, said that the New Testament talked about debts to God resulting from sin. Another idea popular with rabbis and early Christians, he said, was the notion that doing good deeds turned God into a debtor. "God is a kind of referee or bookkeeper, noticing things that people do," he said. "And if they do good deeds without obligation, God will repay them in judgment. I think being able to dismiss debts or forgive them is something that is seen as a generous and gracious act."
Bankers that cater to Muslims, who are not allowed to charge interest
This is because of some of the tenets of Islamic law, claim to foreclose on homeowners less frequently than regular creditors, according to Mahmoud Amin El-Gamal, an expert on Islamic finance and an economics professor at Rice University. He added, however, that any leniency was probably priced into the financing in the first place, making it a bit more expensive. The Koran, meanwhile, offers one of the more useful ideas on debt. "If the debtor is in a difficulty, grant him time till it is easy for him to repay," the passage in the second chapter, verse 280, reads. "But if ye remit by way of charity, that is best for you if ye only knew." Charity is not required here, according to Mr. El-Gamal. But during that granting of time, he added, the creditor is not allowed to charge interest.
This offers a possible compromise.
If lenders and senators are unwilling to allow judges to permanently alter the terms of a mortgage loan, perhaps they would agree to allow qualified borrowers who have lost their jobs or fallen ill to take a two- to six-month break from making payments. During this time, the lenders would stop the interest clock from ticking, not levy any fees and not tack on missed payments to the end of the loan. Then, once the borrowers were back on their feet, they could start regular payments again. If they weren't able to make them by then, then foreclosure proceedings could begin.
Or, if this proves unpalatable or too expensive, how about selling an insurance policy that would pay for a six-month period of payments? That could satisfy both God and the gods of capitalism.
Perhaps if the Democrats want to enact bankruptcy reform, they ought to bring an imam to address their opponents.
https://dianedrain.com/wp-content/uploads/2018/07/family-bankruptcy-600-X-400.jpg
400
600
Diane Drain
https://dianedrain.com/wp-content/uploads/2017/01/DianeDrain-logo-2.png
Diane Drain
2012-08-19 21:27:03
2019-10-12 21:49:09
Does God Want You to Be Bankrupt?
LEASE/OPTION – PURCHASE PROBLEMS
Please Note:
The information contained in this web site, article or link may be outdated, incorrect or not applicable; it is your obligation to confirm the accuracy.

It is very important that you obtain legal advice from an attorney experienced in the laws related to your particular situation.  Never rely on information obtained from the Internet, your friends or neighbors; it is very rare that their situation is exactly like yours.   Seeking good legal advice before you take action will certainly cost you less than it will cost to fix your unintentional errors.

The information in this web site is not intended to constitute legal advice or to create an attorney-client relationship.
LEASE/OPTION – PURCHASE PROBLEMS
By Andy Hull, Attorney at Law, December, 2003 (reprinted with author's permission)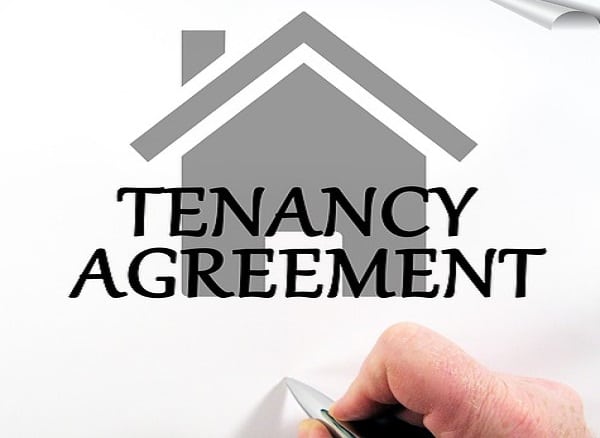 One area of the law that can prove confusing and potentially difficult is a landlord who enters into agreements that are both rental as well as have purchase ramifications. Well-drafted agreements should always be used so that if problems arise, hopefully, long, expensive, and protracted litigation can be avoided.
One problem is entering into an agreement to sell a property and at the same time allowing the buyer to occupy the home prior to the conclusion of the sale. Under the Arizona Residential Landlord and Tenant Act (ARLTA), any occupancy under a sales/purchase agreement is outside the landlord/tenant laws so an eviction cannot be done until the contract is cancelled. If considering this type of arrangement prior to the close of escrow on the purchase, there should be a separate lease agreement entered into. The lease should clearly state it is separate and apart from any sales contract and that any breach of either the lease or sales contract is a breach of the other agreement. This is important so that it is clear that a landlord/tenant relationship exists regarding occupancy of the home.
Using a separate lease then allows the owner to evict the tenant for any violation under the lease, whether it is non-payment of rent or any other breach. Without a lease, a Judge may have no choice but to require the parties to litigate any issues regarding the underlying purchase contract in civil court, where the quick and speedy eviction hearing remedies are unavailable.
One other issue that regularly surfaces is when a landlord and tenant enter a lease agreement with an option to purchase the rental property. Again, a well-drafted contract that clearly shows the agreement to be a lease until the option to purchase is exercised is critical. The agreement should state how and when the option can be exercised and under what conditions the option is null and void (i.e., failure to make the monthly rental payment).
A recent Arizona Supreme Court case addressed several of these issues. In Andrews vs. Blake, 205 Ariz. 236, 69 P.2d 7 (2003), the highest Court in our state had the following question concerning acceptable methods for a tenant to exercise an option to purchase leased property and the availability of equitable relief to excuse the tenant's failure to timely exercise the option.
In Andrews, the parties entered into a lease option that purportedly extended the option to purchase until a specific date. The tenant did pay the landlord money for that "extension". There was also a notice provision in the lease on how to exercise the option. There was conflicting evidence on when and how the tenant tried to exercise that option. The Supreme Court found that the notice provision did not establish the sole or exclusive means of effectively exercising the option to purchase and that a trial court had to take evidence to determine that issue.
The Court went on to say that even if it is determined that the notice to exercise the option was not received by the landlord, the Court still had to determine if the tenant could be excused from his failure to timely exercise the option and, if so, under what conditions. Generally, Arizona courts have strictly construed options in lease agreements because such provisions allow the optionee freedom to exercise or not exercise the option, whereas the optionor is bound by the option. ("The general rule seems to be that an option must be exercised strictly accordingly to the terms and conditions in the option.")
After reviewing the Andrews/Blake situation, the Court stated that a tenant's failure to strictly comply with the terms of a lease's option to renew or purchase may be equitably excused only when the failure is caused by incapacity, fraud, misrepresentation, duress, undue influence, mistake, estoppel, or the landlord's waiver of its right to receive notice. If the tenant can show one of the aforementioned circumstances under which equitable relief may be available, an optionee's non-negligent failure to timely exercise an option to renew a lease or purchase leased property may be excused only if the following three prerequisites are met, namely: (1) the delay was short, (2) the delay did not prejudice the lessor/optionor, and (3) the lessee/optionee would suffer a forfeiture or other substantial hardship if equitable relief is not granted.
The Court concluded that the test to determine whether a landlord suffered any injury from tardy exercise of an option "is whether he changed his position or suffered a detriment because of the tenant's delay in giving notice". Thus, the issue is not whether the lessor/optionor is prejudiced by the lessee's exercise of an option to renew or purchase but, rather, whether the lessor is prejudiced "because of the delay" in that exercise.
The Court sent the case back to the trial Court for further proceedings. The moral of the story is, again have your contracts well drafted to avoid these costly and time-consuming issues.
ANDREW M. HULL, Attorney at Law
301 East Bethany Home Road, Suite 295-C
Phoenix, Arizona 85012-1266
602-230-0088 Fax 230-7421
https://dianedrain.com/wp-content/uploads/2018/07/tenant-landlord-lease.jpg
438
600
Diane Drain
https://dianedrain.com/wp-content/uploads/2017/01/DianeDrain-logo-2.png
Diane Drain
2012-08-19 18:22:26
2019-10-12 21:58:55
Lease/Option/Purchase Problems
LIMITATIONS ON RULES
&

REGULATIONS – HOMEOWNERS ASSOCIATIONS
Please Note:
The information contained in this web site, article or link may be outdated, incorrect or not applicable; it is your obligation to confirm the accuracy.

It is very important that you obtain legal advice from an attorney experienced in the laws related to your particular situation.  Never rely on information obtained from the Internet, your friends or neighbors; it is very rare that their situation is exactly like yours.   Seeking good legal advice before you take action will certainly cost you less than it will cost to fix your unintentional errors.

The information in this web site is not intended to constitute legal advice or to create an attorney-client relationship.
LIMITATIONS ON RULES
&

REGULATIONS – HOMEOWNERS ASSOCIATIONS

by Jonathan Olcott, Alcott & Shore, By Jonathan Olcott, Olcott & Shore, PLLC, 2004. www.olcottlaw.com – (reprinted with author's permission)
When there is controversy in a community association, realtors are subject to disclosure challenges related to the controversy. If a realtor is aware that rules related use restrictions are under debate or are in conflict, the realtor may be required to disclose the facts to a purchaser. This article presents methods for resolving the controversies.
Rules and regulations clarify and implement the governance policies in a community. Rules and regulations can:
1. Clarifying vague or ambiguous provisions in the covenants, conditions, and restrictions ("CC&Rs"), Articles of Incorporation or Bylaws (collectively "Community Documents");
2. Address rules of conduct in the community; and
3. Providing consistent enforcement policies.
To evaluate whether a new rule or regulation may be adopted, the Board of Directors ("Board") must first determine that the Board has the authority/power to enact the rule or regulation.
One limitation on the Board's rulemaking authority may be the Community Documents themselves. The Community Documents contain provisions allocating certain powers to the Board, and certain powers to the association's Members. Usually, the Community Documents contain provisions that provide the Board with the power to enact rules to promote the betterment of the community. Some Community Documents require the Members to approve the rules before the rules become effective. Others require the Members' approval of the association's schedule of fines for violations.
The rules and regulations may not contradict federal law, Arizona law, or the Community Documents. A rule that prohibited Members of French descent from using the common areas would violate federal law, and would be unenforceable. If the Community Documents prohibit all basketball apparatus, a rule that would allow portable hoops (stowed away nightly) would be unenforceable.
Another limitation on the Board's rulemaking authority is express Arizona law. For Planned Communities, ARS §12-1803(B) provides that "the board of directors may impose reasonable monetary penalties on members for violations of the declaration, bylaws and rules of the association." For condominiums, ARS §12-1242(11) provides that "the association may…impose reasonable monetary penalties upon unit owners for violations of the declaration, bylaws and rules of the association."
Arizona courts impose a "reasonableness" standard for evaluating the legality of association rules.[1] Boards are required to enact rules and regulations that are reasonably related to the promotion of health, happiness and peace of mind of the association's members.[2]
In Villas at Hidden Lakes Condominium Association v. Geupel Construction Company, Inc. ("Association"), the Association sued Geupel Construction Co. ("Developer") for unpaid assessments and late fees owed to the Association on units formerly owned by the Developer.[3] In October 1987, the Board adopted a late fee policy for delinquent assessments.[4] The Association applied the late fee to the current month's delinquent assessments owed by the Developer.[5] The Association then multiplied the number of units owned by the Developer by the number of months the Developer owned each unit and applied the late fee for each past due assessment.[6] The court held that "…the Association's imposition of a retroactive late fee was unreasonable, arbitrary, and an abuse of discretion."[7]
How can we evaluate whether a rule is reasonable? Is it just predicting what a judge might think? Some rules are easy to evaluate. Consider a rule that allows Members to park inoperable vehicles in their driveways. But compare a rule that prohibits street and driveway parking, and requires Members to park all their vehicles only in garages, or in designated overflow areas. That rule could be considered in a gray area. This leads to perhaps the most significant check on the Board's rulemaking authority: the Members themselves.
Too many Boards ignore the Members' views when enacting rules. This often occurs when a "single issue" director is elected. Consider a community in which there is a controversy over whether to prohibit street and driveway parking, and require all vehicles to be parked in garages or in designated overflow areas.[8] Those with multiple vehicles oppose the rule, and those who feel that the vehicles parked on streets and driveways throughout the community are eyesores. If the majority supports the rule, but the minority elects one or two outspoken directors who oppose the rule, there is a possibility that the Board would not adopt the rule, based upon the vote of the "neutral" directors. Dissension on the Board, and throughout the community, immediately follows. The majority of the Members generally prevail, but it often comes at a heavy emotional, social and occasionally financial price.
These controversies cause disclosure problems for realtors. If a realtor is aware of the controversy, the realtor would be obligated to disclose it to a potential buyer whose family owned multiple vehicles.
A suggestion for avoiding this conflict is for a Board to survey the membership, when the Board is considering a controversial rule. The Board can draft the rule to conform to the Members' collective views. This has the effect of deflecting the controversy from an internal Board conflict, to the membership at large. If the rule is supported by the majority, the Board can persuasively defend the rule to the disappointed Members.
The survey approach will also assist in having the rule withstand the vague judicial "reasonableness" test. If the majority supports the rule in written surveys, even a private property-oriented judge would be hard pressed to find that the rule is unreasonable. We do have judges in Arizona who believe that private property rights are sacrosanct. They apply those beliefs to their judicial decisions. They may believe that "it is my driveway, so nobody can tell me whether I may park on it." If the majority in the community opines that they would like all vehicles parked in garages or the designated overflow areas, that judge would find those facts persuasive in evaluating the reasonableness of the rule.
The survey approach to rulemaking can defuse or eliminate conflict, and add predictability to enforcement of the use restrictions. If a realtor is doing business in a community that is experiencing such a conflict, a realtor might suggest that the Board adopt the survey resolution to the conflict.
________________________________________
[1] Villas at Hidden Lakes Condominium Association v. Geupel Construction Company, Inc., 174 Ariz. 72, 847 P.2d 117 (App. 1992)
[2] Hidden Harbour Estates, Inc. v. Basso, 393 So. 2d 637 at 640 (App. 1981).
[3] See Villas at Hidden Lakes at 119.
[4] Id. at 125.
[5] Id. at 125.
[6] Id. at 125.
[7] Id. at 126.
[8] An association may regulate parking on public streets by the members, their guests and invitees. Maryland Lakes Homeowners Assn. v. Puckett, 936 SW 2d 218 (Mo. 1996).
Jonathan Olcott is with Olcott & Shore, Arizona's Community Association Law Firm with offices in Phoenix, Goodyear, Oro Valley and Tucson.
https://dianedrain.com/wp-content/uploads/2018/08/HOA-Homeowners-Association.jpg
565
848
Diane Drain
https://dianedrain.com/wp-content/uploads/2017/01/DianeDrain-logo-2.png
Diane Drain
2012-08-19 17:52:45
2019-10-12 22:01:14
Limitations on Rules and Regulations - HOA
MORTGAGE FRAUD
&

FORECLOSURE SCAMS
Please Note:
The information contained in this web site, article or link may be outdated, incorrect or not applicable; it is your obligation to confirm the accuracy.

It is very important that you obtain legal advice from an attorney experienced in the laws related to your particular situation.  Never rely on information obtained from the Internet, your friends or neighbors; it is very rare that their situation is exactly like yours.   Seeking good legal advice before you take action will certainly cost you less than it will cost to fix your unintentional errors.

The information in this web site is not intended to constitute legal advice or to create an attorney-client relationship.
MORTGAGE FRAUD
&

FORECLOSURE SCAMS
Mortgage Fraud has been around since there were mortgages
WARNING: The problem is the proliferation of these fraudulent schemes.  The articles below are old, but that does not mean the warnings are not relevant. Don't believe me – just do an Internet search to determine all the schemes related to foreclosures and mortgages. These schemes also include short sale and loan modifications scams.
Use your common sense.  If it seems "too good to be true" then it is.   Just because your neighbor was successful does not mean you will be.  Many of these schemes are "pyramids".  That means a few people are successful beginning of the scam.  Those few bring in their friends and relatives who are not successful.  Also, just because someone else did it does not mean it is legal or that it is the best for your situation.
A.R.S. Section 44-1378, et seq. Foreclosure Consultants – prohibited acts and fraud against the homeowner. Residential Mortgage Fraud A.R.S. 13-2320
WHERE TO FILE COMPLAINTS: Department of Financial Institutions is leading the Fraud Task Force to stamp out real estate fraud in Arizona.
FORECLOSURE "RESCUE" COMPANIES
Foreclosure "rescue" companies that have come to our attention. Any quotes are from the property owners and this office does not determine the truth or accuracy of their statements.
The following is provided to warn property owners to investigate any companies or persons that profess to "help" you in your time of trouble.
Arizona Property Solutions, LLC. – recorded a Quit Claim Deed – 4/10/07 20070421976 claiming the the transfer from the homeowner was exempt from real estate taxes because the LLC is a "husband, wife, parent or child" of the homeowner pursuant to ARS 11-1134(B)(3).
Pacific Wealth Management, LLC, and Ridgeline Investments Inc.
Pacific Wealth Management, LLC was fraudulently using another company's name: Quote from the "good" company's web site "We have learned that another company, located in the Murrieta/ Temecula area of Riverside County, is using our name. Our firm has no association or affiliation with this Nevada based company." Quote from homeowner: "We are involved in a Real-estate/Investment fraud with Pacific Wealth Management Inc. in Riverside Ca. and Ridgeline Investments of Palm Spring Ca. We were in foreclosure and in danger of losing our home, they told us Pac Wealth was really out to help us out.
Once we were invited in Pac Wealth they told us if they could not refinance our home they would have an Investor within Pac Wealth buy it, and Pac Wealth would have complete control over the Investor so that he could not take our home from us or sell it, they said that our home would be in a trust fund, and then they would invest the equity to make enough money to buy it back in one to three years. Now the Investor, which was supposedly with Pac Wealth, we found out Saturday, Feb.17th 2007 was a victim also. He came Sunday, Feb 18th 2007 to tell us that he will have to sell our home or file bankruptcy; he is very distraught with the whole situation. The equity from our home which was $168,160 was wired directly to Ridgeline Investments Inc. by the title company that closed the sale on the advice of Pac Wealth. We have been in contact with Bill Curtis of Ridgeline Investments to find out how our investment is doing and he keeps telling us our information has been given to the portfolio manager, James Duncan and he will get back with us; we've had no response.
Sat. Feb 17th 2007 we were shocked when we were informed that we were involved in a scam, along with about 250 people in this area. We are losing our home because of these people. We want our equity back so we can buy our home back. We built this home 28 years ago on land that was gift deeded to my wife from her parents." J & L P., AZ.
BEWARD OF FRAUD
Want to be rescued from foreclosure? Beware of Fraud.
By Lingling Wei, Wall Street Journal. Quotes from article: "Adds Arizona Attorney General Terry Goddard: "More and more, we're seeing some real sharks pretending to be the homeowner's best friend, but what they are after is the equity in the house." Foreclosure fraud, involving dishonest businesses trying to take advantage of already vulnerable homeowners, has existed for a long time. But in recent years, experts and law enforcement officials say, those schemes have grown increasingly complex, with scam artists often eyeing the chunks of equity homeowners across the country amassed in their homes during the rapid housing-price appreciation from 2000 to 2005.""Using Suspicious Activity Reports filed with the Financial Criminal Enforcement Network, the FBI estimated that mortgage fraud in general led to more than $1 billion in losses in 2005, up from $429 million a year earlier. "We're increasing our focus on mortgage fraud," says Bill Stern, a supervisory special agent and mortgage-fraud coordinator at the FBI."
VALLEY FIGHTING MORTGAGE FRAUD WAVE, INCLUDES "CASH-BACK DEALS"
Valley fighting mortgage fraud wave
Catherine Reagor © The Arizona Republic, Jan. 20, 2007 11:12 PMA wave of mortgage fraud is rippling through pockets of the Valley, inflating home values through scams called cash-back deals. Left unchecked, cash-back deals cost homeowners and lenders millions of dollars and could erode confidence and values in Arizona's real estate market.The fraud involves obtaining a mortgage for more than a home is worth and pocketing the extra money in cash. Neighbors may then discover home values in the area are exaggerated. Homeowners stuck with overpriced mortgages may never recover the difference. And lenders end up with bad loans that, in the long run, could hurt the Arizona real estate market, the largest segment of the state economy.
While the extent of the fraud is unclear, an Arizona Republic investigation into these cash-back deals found organized groups of speculators have bought multiple homes this way, leaving whole neighborhoods with inflated values. Add to these the individual deals done by amateurs who hear others talk about the easy money they made from cash-back sales.
State investigators and real estate industry leaders want more enforcement and greater public awareness to stop the spread of cash-back deals before the damage mounts. "Mortgage fraud in the Valley has become so prevalent people think it's a normal business practice," said Amy Swaney, a mortgage banker with Premier Financial Services and past president of the Arizona Mortgage Lenders Association.
Under federal law it is illegal to misrepresent the value of a home to a lender. Everyone who is a party to the deal is subject to prosecution.
Felecia Rotellini is a Notre Dame law school graduate and former assistant attorney general who is now superintendent of the Arizona Department of Financial Institutions. Her agency regulates mortgage lenders, state banks and credit unions in the state. Alarmed by what she was hearing from lenders and real estate agents, she has just pulled together state and federal regulators to form an Arizona mortgage fraud task force. "People need to understand these cash-back deals are illegal and stop," she said. "We are going after mortgage fraud."
Cash-back deals rely on an inflated appraisal so the buyer can secure a mortgage for more than the actual sale price. In cash-back deals, usually the buyer, appraiser, a mortgage broker and real estate agent are in on the scheme and split the extra cash. The deals also can involve a notary, title person and sometimes the seller.
Beyond the money that lenders lose, the most devastating effect for everyone living in the region is the inflation of home values.
The value of a house is determined in large part by the "comps," or comparable prices at which homes recently sold in a neighborhood. Buyers, sellers and real estate agents rely on comps as the benchmark for setting fair home prices. Their reliability is a foundation of the home-sale industry.
When home values are inflated: • Owners can owe more money on their mortgage than the home is worth. • Owners who try to sell their home may find few buyers or have to sell at a loss. • Owners who struggle with significant debt may lose their home to foreclosure. • Neighbors lose value on their homes.
Where multiple homes have been bought and sold this way, whole neighborhoods can suffer depressed values. Cash-back deals are just the latest form of mortgage fraud, a category of white-collar crime that has exploded across the country. In 2004, losses from all types of mortgage fraud in the U.S. were $429 million, according to the Federal Bureau of Investigation. In 2005, as real estate and easy lending both took off, losses were $1 billion. And 2006 losses are expected to be near $1 billion.
The Valley's high-velocity housing market of 2004-2005, and stiff competition among lenders who let buyers put almost nothing down on a home, created the opening for these cash-back deals. Now, as the housing market has slowed, buyers find they can't resell their homes for what they paid. Foreclosure notices for those struggling buyers as well as speculators who have pulled money out of homes are climbing.
"Arizona was like a housing gold rush for speculators from California, Florida and Texas a few years ago," said Detroit real estate agent and fraud activist Ralph Roberts, author of the book Flipping Houses for Dummies. "But home prices stopped climbing, and speculators got greedy. Now the cash-back scam is going to make the savings and loan crisis of the 1980s look like a soft landing."
Cash-back scam The cash-back deal usually starts with buyers searching for a homeowner eager to sell.
An example of how it works: A homeowner lists the house for $300,000, but there are no offers. One day a buyer or real estate agent appears and offers $350,000, $50,000 above the asking price. The seller may keep the $300,000 asking price but has to give back the extra $50,000. Sometimes the seller is told the money is for renovations. In other cases, the seller is offered a share of the extra cash.
When everyone agrees on the deal, an appraiser delivers an inflated appraisal that is used to obtain the $350,000 mortgage. On through the sale process, the fraud also may involve an escrow agent or mortgage broker who provides information and documents knowing the home is not worth the amount of the loan. Many cash-back sales are hidden from lenders by an addendum filed later or even marked secret.
After the papers are signed, the extra cash is divided as planned. The lender and everyone else who checks the comp on that sale believe the home has a market value of $350,000.
Some buyers who use the cash-back scam then use short-term financing to keep their payments low and pull the scam again by selling to another accomplice. Others choose simply to walk away and deal with having a foreclosure in their credit history, a blemish that is relatively easy to erase later. Some hope to make a final sale to another buyer who is unaware of the scam, leaving that person stuck paying the mortgage on an overpriced house.
Last November, a cash-back buyer approached Brett Barry of Realty Executives at an open house in north Phoenix. The home had been reduced to $500,000. The potential buyer said he would pay full price but wanted to raise the sales price $40,000 or $50,000 and have the seller write him a check for that extra amount.
"He wanted the money under the table after the deal closed," Barry said. "He said he had a lender with an appraiser who could 'make the deal happen.' "
Barry knew the deal was bad but was obligated to present it to his clients, who also thought it was too fishy and passed.
There are other warning signs for sellers facing possible cash-back deals: Handwritten offers with details buyers don't want in the contract. A buyer's request that the home be removed from any listing service so a lender can't track the original price.
The fraud is in misrepresenting the value of the home to the lender. Buyers sign a standard loan document, Form 1003, which states: "We/I fully understand that it is a Federal crime punishable by fine or imprisonment to knowingly make false statements." And everyone involved in the deal who knew the value of the home was less than the mortgage is subject to prosecution.
For starters, mortgage brokers, real estate agents and appraisers can lose their licenses. But everyone involved in mortgage fraud, including buyers and the sellers, can be fined and even sent to prison.
There are many other forms of mortgage fraud, such as misrepresenting a buyer's true income, using false identification to buy or sell property, or obtaining loans for properties that don't exist.
In older cities such as Detroit and Chicago, one popular scam involves buying distressed properties for little money, obtaining an inflated appraisal and immediately reselling the home to an accomplice and making off with the mortgage money.
Cash-back deals sweeping across Arizona are a newer form of fraud that flourishes in hot markets such as Phoenix with recent run-ups in home prices. Regulators are afraid cash-back mortgage fraud is becoming much more widespread around the country.
Fertile area for fraud Metro Phoenix's booming new-home market, relatively low housing prices, steady growth and huge real estate industry drive the area's economy. Those same conditions are also a magnet for speculators and scam artists.
In 2005, loose lending standards helped the mortgage industry post record profits and struggling buyers purchase a record number of homes. Easy to obtain interest-only loans and negative amortization mortgages, along with fewer requirements on how borrowers show income, also helped speculators and scam artists snap up Valley homes. The hyperdemand created by speculators played a major role in the rapid rise of Valley home values.
According to mortgage giant Freddie Mac, at least 35 percent of all homes sold in metro Phoenix during 2005 went to speculators and investors. In 2006, the number dropped, as many speculators moved on to other markets where homes were cheaper and they had a better chance of flipping them quickly for a profit. Still, investors accounted for more than 20 percent of Valley home sales last year.
As the hot housing market cooled in 2006, business fell for everyone in the real estate industry, including appraisers and real estate agents. Some started looking for new ways to make money. Cash-back deals became a way to keep commissions and fees coming in.
At a recent Valley real estate meeting with 1,000 agents, mortgage brokers and escrow people, a speaker asked people in the audience if they knew of any cash-back deals in the Valley. All but a handful raised their hands. Many seemed surprised when told such deals are illegal.
Cash-back deals are so common that a variety of Web sites openly promote them. Postings on the popular craigslist.com include individuals trying to sell homes by offering cash-back deals.
"Anyone in the real estate business who doesn't know these deals are illegal should get out of it," said Margie O'Campo de Castillo of Arizona Dream Realty. "These kind of bad deals will hurt everyone in the industry and the housing market."
There are situations where cash is returned in a home sale. For example, a real estate agent may return part of his fee to the buyer as part of the contract. But that exchange is explicitly written into the contract. Hiding cash-back transactions or in any other way misrepresenting the true value of the home is illegal.
Regulators also are concerned about the role some mortgage brokers play. A mortgage broker works with a number of lenders to find loans and earns money through fees. A mortgage banker, in comparison, works for the company that provides the loan and profits through the borrower's steady flow of payments. Working for fees can lead some mortgage brokers to be more concerned about the volume of loans they handle rather than the quality or, in some cases, legality.
People are drawn to the Valley's mortgage industry by the area's growth and the quick and easy money they hear other brokers are making. Every two months, the state offers a test for people who want to become a mortgage broker. In 2005, 80 people took the test every two months. In 2006, that number rose to 100. One industry estimate shows new mortgage brokers in Arizona made 50 percent of the home loans last year. Rotellini of the Arizona Department of Financial Institutions believes the hundreds of new mortgage brokers who rushed into Phoenix include too many concerned more about making a quick buck than helping homeowners find the right loan.
"Yesterday's telemarketer is today's mortgage broker," Rotellini said.
Damaged market The damage already has been done in areas where cash-back deals have occurred in clusters, usually in new developments where dishonest speculators can buy multiple homes. In such areas, inflated prices can affect an entire neighborhood.
Speculating in real estate is perfectly legal. Many speculators abide by the law as they ride market trends buying and selling homes. It is the speculators who try to profit by illegal means, such as cash-back deals, who can hurt home values.
The Republic investigation found neighborhoods in Gilbert, Queen Creek, Mesa, Laveen and Surprise where speculators bought groups of homes at prices significantly above asking prices and neighborhood comps: a sign regulators consider a strong indicator of cash-back deals.
Honest home buyers who later purchase in neighborhoods invaded by cash-back speculators pay higher prices based on those inflated comps.
The Republic found one new neighborhood where a group of buyers has been selling and reselling homes to one another. According to public records, members of this group paid higher than asking prices using high-interest and adjustable-rate mortgages. They own almost 25 percent of the houses in that neighborhood.
At some point, speculators who are still in the market also could be among the owners who must sell at a loss or lose their houses to foreclosure. The difference is that speculators may find it easier to just abandon the home and take all the money they have extracted with them.
When a number of homes go into foreclosure, neighborhood home values take a heavy hit.
Tom Ruff is a real estate property record expert with Phoenix-based Information Market. At the Republic's request, he also analyzed the property records that suggest an ongoing cash-back scheme in the new neighborhood studied by the Republic. He called what he saw "a house of cards" that will soon collapse on the speculators but end up hurting other homeowners more.
The extent of the damage from such deals is uncertain because the state task force investigation is just starting, but some believe it is Valley-wide.
"The scams have created false appreciation for the Valley's real estate market," said Diane Drain, a Phoenix real estate attorney who specializes in foreclosure cases.
Before the housing market frenzy of 2004-2005, homes in the Valley appreciated 6 to 8 percent each year. In 2004-2005, home values (based on median price for sales) jumped 50 percent. A variety of forces drove up prices, including rapid growth, aggressive outside speculators paying asking and above-asking prices on the spot, and cash-back deals.
Valley housing-market experts now believe home values are inflated anywhere from 10 to 40 percent. The recent drop in home values, about 5 percent in 2006, is part of a market correction.
Ironically, cash-back deals that inflate sales prices may have cushioned the fall so far. But as those bad loans come due, they will contribute to the drop.
And, in some areas, the real measure of inflated home values will be found in what homes sell for in foreclosure. Metro Phoenix home foreclosures have been steadily climbing since June of 2006 and hit a 21-month high in December. Experts believe foreclosures will continue to climb.
"Mortgage fraud makes me furious," said Swaney, the mortgage banker and past president of the Arizona Mortgage Lenders Association. "Not because I am losing business to mortgage brokers but because what it's doing to neighborhoods and to all of our home values."
Fighting fraud Calls about cash-back deals began reaching examiners at the Department of Financial Institutions and Swaney at the Arizona Mortgage Lenders Association in late summer and fall of 2006.
The calls were from homeowners, real estate agents and lenders asking if the cash-back deals were legal. The number of calls has increased every month.
Rotellini of the Arizona Department of Financial Institutions said her agency now receives calls every day on cash-back deals. She recently hired two consumer-complaint investigators and plans to devote the bulk of her agency's resources to investigating mortgage fraud. She admits her small staff is a minor force compared with the scale of the problem. And her agency can go after only mortgage brokers and escrow agents.
Regulation of Arizona's real estate industry is fragmented and uneven, similar to national regulation of lenders. The Arizona Department of Real Estate regulates real estate agents. The State Board of Appraisals handles appraisers. Those agencies can take away licenses and issue fines but cannot prosecute.
Given the scale of mortgage fraud that seems to be unfolding here, Rotellini knew all the regulatory agencies involved would have to share resources and tackle it together. So in November, Rotellini organized a mortgage fraud task force that includes the Arizona Department of Real Estate, Arizona Housing Department, FBI, Housing and Urban Development, IRS and State Board of Appraisers. They plan to share information and collaborate on cases.
Complaints and questions about mortgage fraud also have reached local police departments. They, too, will be working with the new task force.
Professional associations within the real estate industry also are worried, about their members and the industry as a whole. Don Kelly of industry trade group the Appraisal Institute said, "In areas like Phoenix, where there was a hyperescalation of home prices, there's a lot of pressure on appraisers to make deals work. But that's not their job. As the market continues to slow and foreclosures rise, fraud is likely to increase. The type of fraud you are seeing in Phoenix is going to spread to other parts of the country."
Rotellini's task force was created to pool resources on investigations and convict people of mortgage fraud. While in the Attorney General's Office, she led the investigation of Arthur Andersen, the former auditor of the now-bankrupt Baptist Foundation of Arizona. Andersen ultimately agreed to pay investors of the failed Baptist Foundation $217 million. There is also early talk of state legislation to make it easier to indict people on mortgage fraud.
Even with extra regulatory manpower and cooperation, Rotellini says it will take greater awareness among people in the real estate industry and the public to stop cash-back deals in Arizona. "Mortgage fraud can be hard to prove because you have to show people profited and had intent," she said. "It's difficult to regulate honesty. "It's important to get the word out and educate people that these cash-back deals are illegal, but we also have statutes and can work together to find these people and take their licenses, fine them and prosecute them."
STATE TARGEST MORTGAGE FRAUD
State Targets Mortgage Fraud
by Catherine Reagor, e-mail: catherine.reagor@arizonarepublic.com. The Arizona Republic, Jan. 23, 2007 12:00 AMA wave of mortgage fraud in the Valley has prompted state legislation that would define it as a crime punishable by up to 10 years in prison. A day after The Arizona Republic's special investigation into cash-back mortgage deals, Sen. Jay Tibshraeny of Chandler introduced a bill that would make mortgage fraud a felony."Mortgage fraud hurts everyone," said Tibshraeny, who has been working on the legislation for months. "Buyer, beware of a deal that seems too good. The strings your Realtor or mortgage broker pull may be illegal." Only two states, Colorado and Georgia, have laws specifically regulating mortgage fraud. Most states, including Arizona, must try to prosecute the crime under general fraud laws, which make convictions difficult and less of a deterrent.Cash-back deals are a newer form of mortgage fraud whose rapid spread in Arizona has alarmed regulators and real estate industry leaders. The fraud involves obtaining a mortgage for more than a home is worth and pocketing the extra money in cash. The deals inflate home values and can affect values across whole neighborhoods. Homeowners stuck with overpriced mortgages may never recover the difference. Ultimately, lenders end up with bad loans. All this can hurt the Arizona real estate market, the largest segment of the state economy.
Felecia Rotellini, superintendent of the Arizona Department of Financial Institutions, is leading a new mortgage fraud task force made up of state and federal agencies. She said the proposed legislation would help investigators crack down on mortgage fraud. Rotellini said her agency was deluged with calls Monday from people reporting cash-back deals and other potential mortgage fraud. Sunday's Republic story also struck a cord with people in the real estate industry and homeowners across the Valley as more than 350 people e-mailed or phoned with concerns or accounts of deals they thought were fishy.
From the real estate industry: Valley appraiser Dennis McMillen said that mortgage fraud is an issue in the housing market but that it's not always due to inflated appraisals. In some cases, he said, "real estate agents and mortgage brokers are withholding the cash-back agreements from the contract, thus the appraiser and title company does not know of these agreements."
Valley real estate investor and marketing executive Francine Hardaway said: "Thank God somebody finally blew the whistle on this. As an investor, I see it all over the place."
Valley attorney Michael Manning represents some groups that were sold "bad loans" as part of the cash-back scheme. "Public awareness coupled with a little proactiveness by local prosecutors will help stem the practice and help prevent a meltdown in the market," he said. Don Matheson of Re/Max Excalibur Realty of Scottsdale said: "This is a very big problem and very damaging to our real estate market. We need to catch these people and put them in jail."
Many homeowners expressed concerns about fraud in their neighborhood. Dozens of people provided details on cash-back deals or sales that suggested cash-back pricing. Most asked to remain anonymous. Several readers were alerted to the schemes when they saw homes sit unsold for months and their prices reduced. Then, as the housing market was slowing even more, those homes sold for tens of thousands of dollars more than the previous listed price.
That is the No. 1 warning sign for cash-back deals, regulators say. Complaints or concerns about cash-back deals can be filed with the Arizona Department of Financial Institutions, azdfi.gov, and the Arizona Department of Real Estate, www.re.state.az.us. Rotellini said that her agency can take complaints anonymously but that it needs people to testify to prosecute the fraud cases.
Reach the reporter at catherine.reagor@arizonarepublic.com.
HOUSE OF CARDS - ARIZONA REAL ESTATE SCAMS
House of cards Arizona
Arizona Republic (Jan. 26, 2007 12:00 am) Wheeling, dealing and speculating in real estate are as much a part of Arizona as the sunshine. Unfortunately, so are real estate scams. The latest twist on mortgage fraud, known as a cash-back scheme, is a triple threat. It can hurt lenders, neighborhoods and the state economy.Yet Arizona is short on protection. Our general fraud laws aren't particularly suited to prosecuting mortgage scams. The state urgently needs more finely honed legal tools to root them out – the kind of provisions contained in a bill introduced on Monday by state Sen. Jay Tibshraeny, R-Chandler.Here's how the cash-back scam works: A mortgage is taken out for far more money that a house is worth. The seller usually has no idea that the deal is illegal and may be told that the money is going for repairs. Then the participants in the scam pocket the extra bucks.
These artificially inflated prices can drive up home values far beyond what the market will sustain, as Arizona Republic reporter Catherine Reagor explained in an investigation published Sunday.
• The potential damage could be widespread. Lenders, who unwittingly relied on pumped-up appraisals, could end up with foreclosed homes that aren't worth the value of the mortgage loan.
• Neighborhoods with a lot of cash-back deals can take a beating. Legitimate buyers get priced out of previously affordable areas. If they buy at inflated prices, they may later be "upside down," with a mortgage that exceeds the value of the house. Meanwhile, the purchasers leave houses vacant or turn them into rentals, which can ultimately undermine the neighborhood.
• A sudden burst in the bubble of overblown home values could hit the state real estate market, a major economic engine in Arizona. Arizona is buffeted enough by the industry's cyclical swings. "If you're artificially inflating," Tibshraeny says, "it can have real devastating effects on the economy." Only two states, Colorado and Georgia, have passed laws specifically targeting mortgage fraud. Arizona should be the third. Tibshraeny's proposal, Senate Bill 1221, would make it a felony to commit residential mortgage fraud. It covers a broad range of misleading behavior. Among them: inflating appraisals, directing homebuyers to certain lenders and falsifying income qualifications.
The last is particularly pernicious. Using phony information to give loans to people who aren't really qualified just sets them up for a foreclosure down the road.
Because a rising market can offset the damage, some people in the industry view shady practices like cash-back deals as "no harm, no foul," says Felecia Rotellini, superintendent of the Arizona Department of Financial Institutions. That's one of the challenges facing a new mortgage fraud task force that she leads and that includes state and federal agencies. Ultimately, says Rotellini, "Nothing sends a message like an indictment. So it's important to have some sort of mortgage fraud felony that is holding people accountable for their misdeeds."
The proposed legislation will help Arizona start sending some stronger messages.
LAWSUITS TARGEING MORTGAGE SCHEMES
Lawsuits targeting mortgage schemes
Catherine Reagor The Arizona Republic, (Mar. 4, 2007 12:00 am) Big lenders and Wall Street investors are going after Arizona mortgage brokers, appraisers, real estate agents, title firms and home buyers for fraud.Dozens of civil lawsuits alleging the gamut of mortgage fraud, from cash-back deals to lying about income on loan documents, have been filed against Valley firms and individuals during the past few months.Fraud experts and regulators say the lawsuits are only the beginning as the fallout from mortgage fraud starts to hit the Valley. Cash-back scams involve getting a mortgage for more than a home is worth and pocketing the extra money. The deals inflate home values and leave lenders with losses from loans worth far more than the house itself. "Banks are going to force mortgage brokers to buy back bad loans, and mortgage brokers don't have the money so they are going to go under," said Richard Hagar, a national mortgage and real estate fraud expert with American Home Appraisals based in the Seattle area. "This is the beginning of the wave of lawsuits, lost licenses and criminal indictments in Arizona."
Among the lawsuits: • Phoenix-based Biltmore Bank is suing Security Title of Arizona and a group of others over a cash-back deal. The suit alleges the group worked together to get Biltmore to fund a $1.3 million loan for a home valued at $800,000 and then pocketed the extra cash. Also named in the suit are Valley appraiser Kittelmann & Associates and Tucson resident Frank Padilla, who was indicted and pleaded guilty last year to fraud and money laundering as part of a $13 million property-flipping scheme.
"It was a creative and imaginative scheme these guys engaged in, but how anyone could figure the title firm was at fault as opposed to the lender or the appraiser picked by the lender doesn't make sense," Security Title's attorney Michael Rusing said.
• A Lehman Brothers investment trust in New York and Aurora Loan Services in Denver are suing the parent company of First National Bank of Arizona over 38 home loans. They say the bank misrepresented the values of properties, and the income, debt and employment of some of the borrowers. Lehman and Aurora bought the loans as investments and want the bank to buy them back.
• San Francisco-based Transnational Financial Network is suing Phoenix-based Lending House Financial and a Scottsdale investor who purchased 22 Valley homes within days of each other last spring. Transnational funded loans worth nearly $2 million on seven of the homes but says it wasn't notified the investor was buying multiple properties and his real debt level wasn't disclosed on mortgage documents.
The investor never made a payment on the houses, which were foreclosed on last year. Most of the homes sold at foreclosure auctions for tens of thousands of dollars less than the mortgages the investor took out on them. The suit was filed last year in San Francisco.
Jeff Matura, the attorney for Lending House Financial, said his client is regulated by Arizona's Department of Financial Institutions and complies with its guidelines and met all of those rules when it handled the mortgages involved in the Transnational suit.
• Tucson-based mortgage lender First Magnus is suing its former Valley loan officer, Tyson Rondeau, for fraud and negligence. First Magnus claims bad loans are costing it nearly $1 million. Separately, the lender agreed last fall to pay a $200,000 fine after the Arizona Department of Financial Institutions found several violations, including a branch manager making false promises or concealing facts in 10 fraudulent loan transactions.
"Mortgage fraud, particularly cash-back deals, is a big problem," said Felecia Rotellini, superintendent of the Department of Financial Institutions, which regulates mortgage lenders, brokers and escrow firms. "Civil actions are a great source of information for us and often confirm something we are already looking into." Cracking down
Civil suits often are a precursor to criminal charges for white-collar crimes like mortgage fraud. Regulators are cracking down and formed a statewide mortgage-fraud task force late last year. The task force includes the Department of Financial Institutions, Arizona Department of Real Estate, Arizona Housing Department, FBI, Housing and Urban Development, Internal Revenue Service, Arizona Attorney General's Office, Arizona Board of Appraisal and a few Valley police departments. It was formed to pool resources and share complaints to prosecute the cases.
Typically, a mortgage or real estate fraud case begins with a complaint filed with a regulator against a lender, mortgage or real estate brokers, escrow agent or appraiser. Then, that state agency launches an investigation that is followed by a hearing. The state agency can then take disciplinary action against a group. Criminal convictions can follow.
For example, a few weeks ago, the Department of Financial Institutions shut down Chandler-based Eagle First Mortgage and its 75 branches. That action started with an investigation into the business last summer. The state agency then filed charges against Eagle First in the fall. Sharan Johal, a lawyer in San Francisco, said she hopes the task force will be able to take criminal action against offenders. Johal represents Transnational Financial and was in the Valley last month presenting her cases to the task force. "Owning a home and getting a mortgage is the essence of our society," she said. "Bad players are making it difficult for honest borrowers."
Repeat of the 1980s? Losses over bad loans have shut down several big lenders, particularly those making subprime loans, across the country during the past few months.
Las Vegas-based Silver State Mortgage closed all of its branches, including a few in the Valley, on Valentine's Day. Nevada regulators now are looking at its books. "The discovery, deposition and documents from civil litigation of cash-back deals will clearly show criminal conduct. Private lawyers will be able to package up these cases for prosecutors and criminal trials," said Michael Manning, a lawyer representing several groups, including Lehman and Aurora, that are suing Arizona lenders.
This wave of mortgage fraud, bad loans and foreclosures is deja vu for Manning. He was an Arizona attorney for the Federal Deposit Insurance Corp., which seized failed lenders due to bad loans in the late 1980s. He was then the Phoenix attorney for the Resolution Trust Corp., which was formed to clean up the savings and loan debacle and dispose of the overvalued properties.
"This is the tip of the iceberg, but I think regulators got on top of it faster than in the mid-1980s," Manning said. "And lenders are now really starting to crack down on their own underwriting."
https://dianedrain.com/wp-content/uploads/2018/08/scam-trap-fraud-bad.jpg
617
777
Diane Drain
https://dianedrain.com/wp-content/uploads/2017/01/DianeDrain-logo-2.png
Diane Drain
2012-08-19 16:40:49
2019-10-12 22:14:42
Mortgage Fraud and Foreclosure Scams
CONSTITUTION OF THE UNITED STATES
THE CONSTITUTION OF THE UNITED STATES
The Federal Convention convened in the State House (Independence Hall) in Philadelphia on May 14, 1787, to revise the Articles of Confederation. Because the delegations from only two states were present, the members adjourned from day to day until a quorum of seven states was obtained on May 25. Through discussion and debate it became clear by mid-June that, rather than amend the existing Articles, the Convention would draft an entirely new frame of government. All through the summer, in closed sessions, the delegates debated, and redrafted the articles of the new Constitution. Among the chief points at issue were how much power to allow the central government, how many representatives in Congress to allow each state, and how these representatives should be elected–directly by the people or by the state legislators.
The work of many minds, the Constitution stands as a model of cooperative statesmanship a
nd the art of compromise.Does not the Constitution give us our rights and liberties? No, it does not, it only guarantees them. The people had all their rights and liberties before they made the Constitution. The Constitution was formed, among other purposes, to make the people's liberties secure– secure not only as against foreign attack but against oppression by their own government. They set specific limits upon their national government and upon the States, and reserved to themselves all powers that they did not grant. The Ninth Amendment declares: "The enumeration in the Constitution, of certain rights, shall not be construed to deny or disparage others retained by the people."
What is meant by the term "constitution"? A constitution embodies the fundamental principles of a government. Our constitution, adopted by the sovereign power, is amendable by that power only. To the constitution all laws, executive actions, and, judicial decisions must conform, as it is the creator of the powers exercised by the departments of government.
What is the source of the philosophy found in the Constitution? The book which had the greatest influence upon the members of the Constitutional Convention was Montesquieu's Spirit of Laws, which first appeared in 1748. The great French philosopher had, however, in turn borrowed much of his doctrine from the Englishman John Locke, with whose writings various members of the Convention were also familiar.
Are there original ideas of government in the Constitution? Yes; but its main origins lie in centuries of experience in government, the lessons of which were brought over from England and further developed through the practices of over a century and a half in the colonies and early State governments, and in the struggles of the Continental Congress. Its roots are deep in the past; and its endurance and the obedience and respect it has won are mainly the result of the slow growth of its principles from before the days of Magna Carta.
How extensively has the Constitution been copied? All later Constitutions show its influence; it has been copied extensively throughout the world.
The United States government is frequently described as one of limited powers. Is this true? Yes. The United States government possesses only such powers as are specifically granted to it by the Constitution.
What is meant by the word veto, in the President's powers? The word is from the Latin and means "I forbid." The President is authorized by the Constitution to refuse his assent to a bill presented by Congress if for any reason he disapproves of it. Congress may, however, pass the act over his veto but it must be by a two-thirds majority in both houses. If Congress adjourns before the end of the 10 days, the President can prevent the enactment of the bill by merely not signing it. This is called a pocket veto. (Art. I, sec. 7, cl. 2).
---
https://dianedrain.com/wp-content/uploads/2018/10/Constitution.jpg
297
448
Diane Drain
https://dianedrain.com/wp-content/uploads/2017/01/DianeDrain-logo-2.png
Diane Drain
2012-08-16 18:35:00
2018-11-17 10:47:40
United States Constitution
Please Note:
The information contained in this web site, article or link may be outdated, incorrect or not applicable; it is your obligation to confirm the accuracy.

It is very important that you obtain legal advice from an attorney experienced in the laws related to your particular situation.  Never rely on information obtained from the Internet, your friends or neighbors; it is very rare that their situation is exactly like yours.   Seeking good legal advice before you take action will certainly cost you less than it will cost to fix your unintentional errors.

The information in this web site is not intended to constitute legal advice or to create an attorney-client relationship.
IMPORTANT: This firm makes NO representations as to the accuracy or current status of any law, case, article or publication cited herein or linked to.
⇒THE FOLLOWING APPLIES TO ARIZONA LAND AND LANDOWNERS ONLY
CAN A CREDITOR FORCE ME TO SELL MY HOME?
In Arizona it depends: unless the lien is a result of a deficiency action against the real property. ARS Section 33-964 (B). A recorded judgment shall not become a lien upon any homestead property. Any person entitled to a homestead on real property as provided by law holds the homestead property free and clear of the judgment lien.
But see, ARS 33-1105. Sale by judgment creditor of property subject to homestead exemption: A judgment creditor other than a mortgagee or beneficiary under a trust deed may elect to sell by judicial sale as specified in title 12 the property in which the judgment debtor has a homestead under section 33-1101, subsection A, provided that the judgment debtor's interest in the property shall exceed the sum of the judgment debtor's homestead plus the amount of any consensual liens on the property having priority to the judgment. A bid shall not be accepted by the officer in charge of a sale under this section which does not exceed the amount of the judgment debtor's homestead plus the amount of any consensual liens on the property having a priority to the judgment plus the costs of the sale allowable under title 12. After receipt of a sufficient bid, the officer shall sell the property. From the proceeds, the officer shall first pay the amount of the homestead to the judgment debtor plus the amount of any consensual liens on the property having a priority to the judgment and then pay the costs of the sale. The remaining proceeds shall be applied in accordance with the provisions of ARS section 12-1562, subsection A. If the sale does not occur, either because of voluntary abandonment by the judgment creditor or because no sufficient bid is made, the judgment creditor may not charge any costs or attorney fees incurred in connection with the sale against the judgment debtor by addition to the judgment or otherwise.
See also: Evans v. Young, 135 Ariz. 447, 661 P.2d 1148 (Ariz.App.1983)(held that foreclosure is available to a judgment creditor who wishes to subject judgment debtor's homestead property to execution and forced sale, but judgment creditor must first satisfy statutory appraisal procedures, and value of homestead property must exceed value of homestead exception over and above all liens and encumbrances).
LAWS GOVERNING ARIZONA REAL ESTATE (not a complete list)
WHO LICENSES REALTORS & BROKERS?
WHO LICENSES TITLE COMPANIES & LOAN SERVICERS?
WHAT ARE BENEIFICIARY DEEDS (ARIZONA SPECIFIC)
WHEN BUYING A HOME - WHO NORMALLY PAYS WHAT?
CHOICES, CHOICES: SUE OR FORECLOSE
TAX ISSUES: SHORT SALES & TRUSTEE SALES
https://dianedrain.com/wp-content/uploads/2014/03/Surprise-eyes-and-question-mark.jpg
314
500
Diane Drain
https://dianedrain.com/wp-content/uploads/2017/01/DianeDrain-logo-2.png
Diane Drain
2012-08-16 18:22:00
2019-10-12 17:16:39
Real Estate FAQ
Please Note:
This area is intended for the exclusive use of attorneys. You know the drill – do your own due diligence.  We make no representations as to the accuracy or current status of any information cited herein.


If you are NOT an attorney it is important to educate yourself, but this is not the place to do it.  You must obtain legal advice from an experienced attorney familiar with your unique situation.  Fixing unintentional errors will cost far more than doing it right the first time; if it can be fixed at all.

The information in this web site is not intended to constitute legal advice or create an attorney-client relationship.
IMPORTANT: This firm makes NO representations as to the accuracy or current status of any law, case, article or publication cited herein or linked to.
ARIZONA STATE REVISED STATUTES
CHAPTER 1 – MARRIAGE
25-211 – Liability of community property and separate property for community and separate debts
CHAPTER 3 – LANDLORD AND TENANT
CHAPTER 4 – CONVEYANCES AND DEEDS
33-401 – Formal requirements of conveyance; writing; subscription; delivery; acknowledgment; defects
33-402 – Forms for conveyances; quit claim; conveyance; warranty; mortgage
33-405 – Beneficiary deeds; recording; definitions
CHAPTER 6 – MORTGAGES Article 1 – Mortgages Generally
Article 2 – Foreclosure
33-721 – Foreclosure of mortgage by court action
33-722 – Election between action on debt or to foreclose
33-723 – Right of junior lien holder upon foreclosure action by senior lien holder
33-724 – State as party to foreclosure actions
33-725 – Judgment of foreclosure; contents; sale of property; resale
33-726 – Redemption of property by payment to officer directed under foreclosure judgment to sell the property
33-727 – Sale under execution; deficiency; order of liens; writ of possession
33-728 – Recording upon record that mortgage is foreclosed and judgment satisfied; effect
33-729 – Purchase money mortgage; limitation on liability
33-730 – Limitation on deficiency judgment on mortgage or deed of trust as collateral for consumer goods
ARTICLE 3 - FORFEITURE and REINSTATEMENT - CONTRACT FOR SALE
33-741 – Definitions
33-742 – Forfeiture of interest of purchaser in default under contract
33-743 – Notice of election to forfeit and reinstatement of purchaser's interest
33-744 – Completion of forfeiture by judicial process
33-745 – Completion of forfeiture by notice
33-746 – Request for copy of notice of election to forfeit
33-747 – Appointment of successor account servicing agent
33-748 – Seller's right to foreclose
33-749 – Other remedies
33-750 – Conveyance by seller; payment in full; payoff deed
CHAPTER 6.1 – DEEDS OF TRUST Article 1 – General Provisions
33-807 – Sale of trust property; power of trustee; foreclosure of trust deed
33-808 – Notice of trustee's sale
33-809 – Request for copies of notice of sale; mailing by trustee or beneficiary; disclosure of information regarding trustee sale
33-810 – Sale by public auction; postponement of sale
33-811 – Payment of bid; trustee's deed
33-812 – Disposition of proceeds of sale
33-813 – Default in performance of contract secured; reinstatement; cancellation of recorded notice of sale
33-814 – Action to recover balance after sale or foreclosure on property under trust deed
CHAPTER 7 - LIENS
Article 5 – Judgment Liens on Real Property
* (Homestead exception to lien enforcement (ARS 33-964(B)
Article 6 – Mechanics' and Materialmen's Liens
Article 7 – Personal Property Liens
* (Homestead exception to lien enforcement (ARS 33-964(B)
CHAPTER 8 – HOMESTEAD AND PERSONAL PROPERTY EXEMPTION
Article 2 – personal property exemptions
CHAPTER 10 – ARIZONA RESIDENTIAL LANDLORD AND TENANT ACT
STATUTE OF LIMITATIONS and EXPIRATION OF DEBT
The limitations period in an action on a contract provides, in pertinent part: An action for debt shall be commenced and prosecuted within six years after the cause of action accrues, and not afterward, if the indebtedness is evidenced by or founded on …[a] contract in writing that is executed in this state. A.R.S. § 12-548(A)(1).
Under Arizona law, the six-year statute of limitations codified in A.R.S. § 12-548, begins to run on the due date of each matured but unpaid installment. Navy Fed. Credit Union v. Jones, 187 Ariz. 493, 494, 930 P.2d 1007, 1008 (App. 1996). However, with regard to unmatured future installments, where the subject contract contains an optional acceleration clause, the six year limitations "period commences on the date the creditor exercises the optional acceleration clause.
There is a case that provides "notwithstanding a creditor's contractual ability to accelerate a debt without notice, it must undertake some affirmative act to make clear to the debtor it has accelerated the obligation." Baseline Fin. Servs. v. Madison, 229 Ariz. 543, 544-45, 278 P.3d 321, 322-23 (App. 2012).
---
33-816. Limitation on action or sale of trust property
The trustee's sale of trust property under a trust deed shall be made, or any action to foreclose a trust deed as provided by law for the foreclosure of mortgages on real property shall be commenced, within the period prescribed by law for the commencement of an action on the contract secured by the trust deed.
33-714. Expiration of mortgage and deed of trust; applicability
DEATH AND MORTGAGES
The Garn St. Germaine Act at 12 USC 1701j-3(d), generally precludes a lender from exercising a due on sale clause when a borrower dies and someone else inherits (so long as mortgage payments remain current).
IMPORTANT: This firm makes NO representations as to the accuracy or current status of any law, case, article or publication cited herein or linked to.
HOW DOES A DEED OF TRUST DIFFER FROM A MORTGAGE?
Arizona treats deeds of trust as conveying a lien, not as conveying title. See, e.g. Brant v. Hargrove, 129 Ariz. 475 (1981) ("Commonly referred to as the lien theory, this approach views a mortgage as not passing legal title, the right of possession, or the other incidents of ownership to the grantee-mortgagee."). Under a title theory, the creditor is permitted to enter the land upon default, but in lien states, the creditor is required to foreclose in order to obtain a right of possession. In Arizona, creditors secured either by a mortgage or a deed of trust have no right of possession pre-foreclosure. See ARS 33-703.
A deed of trust conveys legal title in real property to a third party—the trustee—to secure the performance of a contract. A.R.S. §§ 33–801(8), –805; Snyder v. HSBC Bank, USA, N.A., 873 F.Supp.2d 1139, 1153 (D.Ariz.2012). The trustee holds legal title until the loan balance is paid or the security reclaimed. See A.R.S. § 33–801(8), (10); Hatch Cos. Contracting, Inc. v. Ariz. Bank, 170 Ariz. 553, 556, 826 P.2d 1179, 1182 (App.1991) (explaining "deed of trust 'conveys' the trust property to a trustee who holds the property for the benefit of the beneficiary designated in the deed of trust"). In the interim, the trustee holds only "bare legal title—sufficient only to permit him to convey the property at the out of court sale." Eardley v. Greenberg, 164 Ariz. 261, 264, 792 P.2d 724, 727 (1990) (quoting Brant v. Hargrove, 129 Ariz. 475, 480 n. 6, 632 P.2d 978, 983 n. 6 (App.1981) (internal quotations omitted). A deed of trust is therefore " '[i]n practical effect … little more than a mortgage with a power to convey upon default," ' id. (quoting In re Bisbee, 157 Ariz. 31, 34, 754 P.2d 1135, 1138 (1988)), and the two are treated similarly. See Brant, 129 Ariz. at 480, 632 P.2d at 983 (agreeing with reasoning in Hamel v. Gootkin, 20 Cal.Rptr. 372, 374 (App.1962), that it would be unrealistic to treat deeds of trust differently from mortgages, in determining whether a deed of trust defeated a joint tenancy, where the two "perform the same basic function").
Although the beneficiary under a deed of trust, like a mortgagee, may have an interest in the property itself, the fact remains he has no interest in the title. See Saxman v. Christmann, 52 Ariz. 149, 154, 79 P.2d 520, 522 (1938). "Such encumbrancers cannot maintain an action to quiet title, for they have no title." Id.; see also Berryhill v. Moore, 180 Ariz. 77, 88, 881 P.2d 1182, 1193 (App.1994) ( "[A] mortgagee's interest does not attach to the title. Rather, it attaches to the land. Thus, under Arizona law, a mortgagee cannot bring an action to quiet title because the mortgagee has no title.") (internal citations omitted).
Biel Properties, LLC v. CRG Partners, II, LLC (2015 WL 1605657) (April 9, 2015).
INVALID LIEN
Pence v. Glaze, 1 CA-CV 02-0520, 1/29/04: A layman who files what may be an invalid deed of trust on a debtor's residence because the deed of trust was not signed by the debtor's spouse who jointly owned the residence cannot be liable for filing an invalid lien under ARS Section 33-420(a) unless the layman knows or has reason to know the deed is invalid. Such knowledge cannot be presumed on the theory that every person is presumed to know the law.
RECORDING A JUDGMENT vs ACQUIRING INTEREST IN REAL PROPERTY
Does interest in property have priority over recorded judgment?
Cecelia M. and Randall Lewis v. Ann and Ray C. Debord October 6, 2014 – 2 CA-CV 2014-0004 –
Whether a judgment creditor may satisfy his or her judgment by executing on the judgment debtor's real property that was transferred to a subsequent purchaser after recordation of the judgment pursuant to A.R.S. § 33-961(A) but before attachment of the information statement required under A.R.S. §§ 33-961(C) and 33-967(A). Here, the Debords acquired their interest in the property in July 2012.But the Lewises did not attach an information statement to their recorded judgment until August 2013. Because the Debords acquired their interest in the property before the Lewises complied with § 33-967(A), the Debords' interest in the property has priority over the Lewises' judgment lien.  Accordingly,the Lewises cannot satisfy their judgment by executing on the Debords' property.  The trial court therefore did not err in granting summary judgment in favor of the Debords. See Ochser, 228 Ariz. 365, ¶ 11, 266 P.3d at 1065;Pi'Ikea, 234 Ariz. 284, n.7, 321 P.3d at 454 n.7
JUDGMENT LIEN vs HOMESTEAD PROPERTY
Pacific, et al. v. Castleton, et al. December 27, 2018 – 1 CA-CV 17-0667 – Whether a judgment creditor may attach a judgment lien to homestead property, or whether it may execute on its judgment only by way of a forced sale of the property under Ariz. Rev. Stat. section 33-1105.
§ 33-964 A RECORDED JUDGMENT DOES NOT BECOME A LIEN ON HOMESTEAD PROPERTY:
Section 33-964 thus establishes the general rule that a recorded judgment does not become a lien on homestead property. See also Union Oil Co. of Ariz. v. Norton Morgan Commercial Co., 23 Ariz. 236, 245 (1922) (holding that "no lien shall be permitted to attach to the real property claimed as a homestead").
EXCESS EQUITY (consensual secured debts + homestead) IN HOMESTEAD CAN BE JUDICIALLY FORECLOSED UNDER § 33-1105
See In Evans v. Young, 135 Ariz. 447, 453 (App. 1983), and Grand Real Estate, Inc. v. Sirignano, 139 Ariz. 8, 13 (App. 1983); see also In re Rand, 400 B.R. 749 (Bankr. D. Ariz. 2008) (clarifying that a recorded judgment does not create a lien on property subject to homestead even when the value of the property exceeds the amount of the homestead. "It remains the case that both the homestead statute and the judgment lien statute both conceive of the 'homestead' as being the real property, not the equity value of such real property." 400 B.R. at 754); and In re Glaze, 169 B.R. 956, 966 (Bankr. D. Ariz. 1994)
ONCE A JUDGMENT ATTACHES IT RUNS WITH THE LAND
33-964 establishes the general rule that a judgment lien does not attach to homestead property, and that homeowners hold their homestead property free and clear of judgment liens. See A.R.S. § 33-964(B). Although it is true that once a lien has attached, it "runs with the land,", but in this case the judgment lien never attached to the Home in the first place.
ABANDONMENT OF HOMESTEAD BY CONVEYING TO TRUST A.R.S. § 33-1104(A):
When a homestead exemption is abandoned by a conveyance of the property, the judgment lien does not re-attach to the property upon the sale. See Sec. Tr. & Sav. Bank, 29 Ariz. 325, 332 (1925).
33-1104(A)(3) a homeowner "may remove from the homestead for up to two years" without abandoning the homestead exemption. Sepics' departure from the Home shortly before its sale did not constitute an abandonment.
Because of the protection afforded by the homestead statutes, the Judgment never attached as a lien to the Home. Therefore, the Sepics conveyed the Home free and clear of the Judgment.
CONCLUSION: For the foregoing reasons, we affirm the entry of an injunction enjoining a Sheriff's sale of the Home.  Read opinion
CASE LAW - TRUSTEE'S SALE AND ANTI-DEFICIENCY IN ARIZONA
TAX LIENS
Tax liens: Daystar vs Maricopa County Treasurer (Az Ct App, Div One 5-6-04) good review of tax liens statutes and governing law.
ARIZONA ATTORNEY GENERAL'S OFFICE
HOMEOWNERS' ASSOCIATION MUST HAVE WRITTEN SCHEDULE OF FINES
10/2017 – Turtle Rock III Homeowners Assoc. v. Fisher (No. 1 CA-CV 16-0455) (October 26, 2017) opinion here.  The Arizona Court of Appeals held That homeowners associations ("HOAs") must have a written, promulgated schedule of fines in order to impose them against members, and the HOA must be able to prove that the fines are reasonable.
In this case, the HOA sought to impose a $25 per day fine against a homeowner for violations of the CC&Rs. The HOA was successful in the trial court, but the homeowner appealed. The Court of Appeals reversed, finding for with the homeowner. "Without competent evidence of a fee schedule timely promulgated demonstrating the fine amounts and the appropriateness of such amounts, monetary penalties are per se unreasonable." Even if a written fee schedule existed, however, the HOA still had the burden to prove the fines were reasonable. A.R.S. §33-1803(B)
CONCLUSION: HOA's must have a written fine schedule for violations of CC&Rs and a basis to prove the fines are reasonable in order for them to be enforceable.
VARIOUS RESOURCES FOR TENANTS AND LANDLORDS
IMPORTANT: This firm makes NO representations as to the accuracy or current status of any law, case, article or publication cited herein or linked to.
ARIZONA STATE RESOURCES
Arizona Department of Housing 602-771-1000
will mail a copy to you at no charge
MARICOPA COUNTY RESOURCES
LEGAL RESOURCES - TENANT RIGHTS & ISSUES
https://dianedrain.com/wp-content/uploads/2018/08/real-estate-law-lawyer.jpg
565
848
Diane Drain
https://dianedrain.com/wp-content/uploads/2017/01/DianeDrain-logo-2.png
Diane Drain
2012-08-16 18:22:00
2019-10-12 17:17:34
Real Estate Law
Please Note:
The information contained in this web site, article or link may be outdated, incorrect or not applicable; it is your obligation to confirm the accuracy.


It is very important that you obtain legal advice from an experienced foreclosure or bankruptcy attorney regarding your particular situation. Consultation before you take action will certainly cost you less than it will cost to fix your unintentional errors.

The information in this web site is not intended to constitute legal advice or to create an attorney-client relationship.
ARIZONA REAL ESTATE
Real estate is defined as the land and anything permanently affixed to the land, such as buildings, fences, and those things attached to the buildings, such as light fixtures, plumbing and heating fixtures, or other such items which would be personal property if not attached. The term is generally synonymous with real property and realty.
IMPORTANT: This firm makes NO representations as to the accuracy or current status of any law, case, article or publication cited herein or linked to.

REAL ESTATE SCAMS
There are thousands of scams run on unsuspecting homeowner's.  Many prey on a specific group, such as the low income or minorities because they are not able to ask for legal advice.  The best advice anyone can give – never respond to someone who contacts you offering to "help" you in your moment of crisis.  Always reach out to established organizations who have a long history of providing quality services.
This is just one example of such greed – Campos Gets Prison in Arizona Housing Scheme.
TRUSTEE SALES and FORECLOSURE
The beneficiary under a deed of trust has a choice of two alternative and mutually exclusive remedies after default: (1) exercise of the trustee's power of non-judicial sale or (2) judicial foreclosure as a mortgage.
The trustee's power of nonjudicial sale provides a quick and inexpensive remedy that may be completed in 91 day after recording the Notice of Trustee's Sale. Only the IRS has a post-trustee sale redemption period.
At anytime prior to the day of the trustee's sale the home owner, or any lienholder, may reinstate (pay the amount owed to date, including all fees and costs). The reinstatement will act to cancel the pending trustee's sale.
A judicial foreclosure of a deed of trust is conducted under:
FORCIBLE ENTRY and DETAINER 'FED' LAW
A Forcible Entry and Detainer is an action that a landlord, or new property owner can take if the existing occupant refuses to leave after appropriate notice. This occupant could be either a tenant or original owner of property that was sold at a foreclosure or trustee's sale. The laws governing forcible entry and detainer actions are different if the property is residential

FORCIBLE ENTRY & DETAINER OVERVIEW
FORCIBLE ENTRY & DETAINER ARTICLES
Client Reviews and Comments - Trustee sales and Foreclosures
Homeowners, homeowner association issues and other real property questions.



My wife and I had several questions and concerns regarding our home and a second mortgage which the lender is unwilling to work with us. After jumping through numerous hoops and an endless paper trails we were denied a loan modification. After sitting down with Diane and going over all our options, it was clear to us what our next strategy was to be dealing with our situation. She was honest and upfront with us and really knows her subject matter. All of our questions were answered and if anything arises in the future(and it probably will) she stresses please don't hesitate to call her. We strongly suggest if you in the market for an attorney to deal with your legal matters you reach out to Diane-we were not disappointed.
H.P. - (real estate and foreclosure)
June, 2016
Diane is a first CUSTOMER that I'm leaving a review for… As her IT consultant, Diane proves to us weekly that she is a capable, responsible, honest and hard working woman! Diane's care of her customers, their security, her professionalism towards them and what she does to keep up with technology and security, is above any other lawyer we've worked with! Diane's contribution to the attorney community in Arizona is a fresh breath of greatness, and the fact that she's been practicing law and helping so many lawyers grow, tells us she's the last person to quit, and the first person to help. Thanks to Diane, we have made lots of connections with the legal industry, the state bar, lawyers and firms in Arizona and out. She's an honest, professional and "easy going" down to earth lady…
Beits Livneh (technology consultant)
via google - January, 2016
I know that you are acutely aware of how deeply emotional and draining financial problems are. You took the time to talk with me about our foreclosure and 2nd mortgage. You allowed me to be human and treated me with dignity. Thank you for your time, expertise, and kindness.
K.M. (foreclosure issues)
March, 2012
The best professional relationship that I have had with an attorney (I've had more than my share of their services!)_I was treated with respect and all things were timely, correct, and according to plan. Thank you
When my wife and I first considered bankruptcy we contacted one of the TV advertised law firms that specializes in bankruptcy law. On our appointment we met a group of the most inept people I have ever met. It was exactly the same as trying to buy a used car on Van Buren.
Later I told a friend of our experience and I said I don't want to file a bankruptcy and deal with "that" kind of people. He quickly corrected my thinking and recommended The Law Office of Diane Drain.
On my first visit it was a pleasure to have someone explain the process so thoroughly. Mrs. Drain is very direct and clear on required documentation and what was required by us. We followed her instructions to the letter and the whole process went very smoothly.
In my 65 years I have dealt with a lot of people in the corporate world and I feel Mrs. Drain and her staff offer integrity and professionalism second to none.
Stay away from TV advertisers
2015
You were wonderful – Thank you so much. I am so glad that my son went to your seminar and found you.
https://dianedrain.com/wp-content/uploads/2018/06/house-home-land-real-estate-ancient.jpg
426
640
Diane Drain
https://dianedrain.com/wp-content/uploads/2017/01/DianeDrain-logo-2.png
Diane Drain
2012-08-16 18:22:00
2019-10-12 17:15:37
Real Estate Overview
Scroll to top