Instructions for Entering Data Online
INSTRUCTIONS FOR FILLING OUT FINANCIAL AND OTHER INFORMATION:
These online forms are here to streamline your bankruptcy, minimize your frustration and make the entire process as quick and effortless as possible.
The information you are filling out is at a secure web site and and can only be accessed by you and our office. We do not file your bankruptcy until you give us permission to do so; so filling out these forms has no affect on your credit and is not transmitted to any other party. This information allows us to have forms ready for you to review at our first meeting, which will save you a great deal of time.
PLEASE READ ALL OF THIS INFORMATION THOROUGHLY, FROM BEGINNING TO END. PLEASE — USE THIS GUIDE AS YOU FILL OUT THE ONLINE FORM. IT IS DESIGNED TO MAKE THIS PROCESS AS SMOOTH AS POSSIBLE. PLEASE REMEMBER YOU ARE NOT ALONE. WE ARE HERE TO HELP YOU. HOWEVER, WE CAN ONLY HELP YOU WHEN YOU PROVIDE ACCURATE, COMPLETE INFORMATION.
Please do not try to enter all this data in one sitting. It takes most people several days, working a few hours a day, to complete the entire questionnaire. Therefore, be kind to yourself and set a limit on how long you work at one time.
LOG IN AND OUT:  You can return to the data by following the directions at the web site.  Make sure to use the same log-in each time.
All of the information contained in your bankruptcy documents must be accurate. You will be asked to determine the value of your assets. It is your responsibility to obtain these values and retain proof of the source of the values (where possible). If you use the Internet, classified ads, or other source for the values, please save or print a copy.
Again, we are here to help you.
General Information Applicable Throughout the Data-Entry Process:
IF YOU ARE MARRIED: the husband's information needs to be first and the wife's information entered as "Spouse"; no matter who is filling out the form. The standardized bankruptcy document instructions require this procedure to be followed: bankruptcy law requires this order of names for uniformity.
LOCATION OF EACH ITEM: please enter "Debtor's Residence" as long as the item is truly in your possession. If the item is not in your possession, please enter the accurate location of the item, such as "Storage Unit" or another person's name and address if the item is located at their home.
VALUE OF REAL ESTATE (your home): A realtor can help determine the value of your property. Online resources such as www.zillow.com and www.maricopa.gov/assessor can also provide estimates of a home's value (please note that Zillow values are usually high and the assessor's value is usually low).
VALUE OF PERSONAL PROPERTY (vehicles): estimated value is sufficient – such as yard sale value, park-n-swap value, pawn shop value. If you are unsure of the value of the item, you may wish to take it to a store that buys such items to see what they would pay for it.   For vehicles – use www.kbb.com, www.edmunds.com, www.nadaguides.com, www.redbook.com, www.carquotes.com — please print or save any supporting information you find there.  Keep in mind during this process that you determine the value of your property, so you need to be comfortable with the values you list in your paperwork.
For some questions, you'll need to inventory your property (for example one question will ask you to list individual pieces of furniture instead of just listing "furniture" or "household goods"). For other questions, you'll need to only put a generic label (such as "library," instead of listing the title or quantity of every book or CD you own).  Do your best, but please don't dismay we will help you with this information at our meetings.
EXTREMELY IMPORTANT: List ALL of your debts. The primary concept of bankruptcy is the fresh start it can provide you. If you leave out a creditor from the list, there can be serious consequences concerning that creditor: that creditor may have the right to reopen your bankruptcy or even sue you. Please be especially thorough and conscientious when completing the debt section.
1) General Information: (Husband First)
Name, Phone Numbers, Address, Mailing Address (if different from mailing address)
The following areas will be requested: brief description ("primary residence" / "rental property" / "raw land" are common answers here), estimated value, location (street address) of the property, and owner's name.
2) Property: (this is a list of ALL of your assets)
A) Real Estate Property (land, house, townhouse)
Example: Brief Description: 3 bed / 2 bath / 1800 sq ft,
List the month & year the property was purchased
Estimated Value: $__ (what your property would sell for today)
Where is this property located?: Address
Owner: Husband, Wife, Joint?
B) Personal Property: These are items that you own (not that you are holding for someone else):
1) All checking, savings, or other financial accounts (excluding stocks/bonds/IRA's)
2) Security deposits not yet returned to you (usually applies if you are renting a home or apartment)
3) Household goods or furnishings: This is one item for which you will need an inventory, not just a generic label. The easiest way to do this is to inventory the large and/or expensive items in your home and storage. Do not forget items that you may have in a storage unit, something someone else may have of yours, or your garage. **NOTE: There is only room for 100 characters in the description. Combine as many as items as possible and then combine the total yard-sale value of the items listed for the Estimated Value. Make as many of these combined entries as you need.
Example: 2 couches, love seat, 2 end tables, coffee table, 6 lamps, 2TV/stands, 2 book shelves
Estimated Value (yard sale value): $250.00
Where is the property located? Debtors residence, storage unit, someone's house, etc..
Owner: Husband, Wife, Joint? If purchased while married then the owner is "joint"
4) Books, music, collectibles, or other art do not list all your books, CD, etc, just state "library" and identify the yard sale value
5) Clothing – do not list all your clothes, just state "clothing" and identify the yard sale value
6) Furs and Jewelry – list watches separately, list wedding/engagement rings separately, list all other jewelry in one lump sum, then add up the values and enter the total value in the "value" box. **For example: wedding rings ($1500) watches ($200) jewelry ($300): "total value" box $2000.00
7) Firearms or other hobby equipment – just like #6 – list each firearm separately with its value in parentheses, then add the values and put the total in the value box.
8) Insurance policies you own with cash surrender value (usually whole-life insurance policies)
9) Annuities you actually own
10) Education IRA's you own
11) IRA or other pension plan you own
12) Stock or ownership (even partial ownership) in any businesses
13) Ownership (even partial ownership) in partnerships or joint ventures
14) Government or corporate bonds you own
15) Unpaid Alimony or child support you are owed but have not received
16) Any debts owed to you, including a tax refund you expect to receive
17) Future interest, life estate, special rights or powers (for example, the right some has given or will give you to live in a home until you die).
18) Death benefit plans, life insurance policies, or trusts – this is money you are entitled to receive if someone dies. **Note that this item is different from #8 because #8 asks about life insurance policies.
19) Do you have the right to sue anyone (such as a personal injury claim, breach of contract claim, etc.)?  YOU MUST LIST A PENDING OR RIGHT TO A POTENTIAL LAWSUIT.
20) Any patents, copyrights, or other intellectual property.
21) Any licenses, franchises, mineral rights, or similar rights.
22) Customer lists (if you operate a sole proprietorship business).
23) Automobiles, Trucks, Trailers, or other ground vehicles. Reminder: you may use the following websites to help find the value of vehicles: www.kbb.com, www.edmunds.com, www.nadaguides.com, www.redbook.com, www.carquotes.com
24) Boats, motors, boat accessories
25) Aircraft or accessories
26) Any Animals
27) Any other personal property not listed above.
3) DEBTS: list ALL debts that you owe – NO EXCEPTIONS. Yes, this includes money  owed to friends and family. Yes, this includes debts on your home, car, credit cards, family doctor, etc.
Who is a creditor?  A "creditor" is anyone to whom you owe money or you have an obligation to (such as a contract – lease, etc). A "creditor" is also someone who has a current or potential right to sue you, or is trying to collect on any debt that you owe, even if you believe you do not owe that debt.
Lawsuits: List anyone who is a party to a lawsuit.  Such as other people named in the lawsuit with you, a party to a contract (such as a short sale or loan modification agreement), list your broker/agent from the short sale, and the agent/broker for the other party. List all insurance companies from any accidents and anyone involved in the accident (driver and passengers), plus their attorneys (if any). List people or entities even if you believe they do not have a right to sue you. It is best to list too many creditors than to fail to list a creditor who then sues you after your bankruptcy is over.
Make sure to include any contracts you want to eliminate, such as: phone contracts, leases, security contracts, phone service or gym memberships.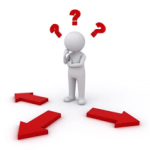 Where do I find all this information?  Use your bills/statements, prior records, check books, and credit reports to remind you of all the bills. Include credit accounts that have been "written off" or "charged off", because you still owe those debts. Years from now any debts you did not list may be sold to a collection company that will sue you. Protect yourself by covering all debts under the fresh-start umbrella of bankruptcy!
A) Secured Creditors: this is a creditor that has a lien or interest in something, such as a house, car, furniture, jewelry, etc.  When filling out your secured creditors make sure to include a homeowner's association.
B) Unsecured creditors: include everyone who is not a secured creditor. This includes collection companies and attorneys.
1) Creditor's Name.
2) The law requires that you list all creditor's addresses received on any mail within the 90 days prior to filing your bankruptcy. There are usually 2-3 addresses on each statement or bill. We expect to see 2-4 addresses for each credit card company.  NOTE: If you have several credit cards or debts with the same creditor then list all account numbers on the same entry line.  There is no reason to list the same address more than once.
3) Account Number **Note: a collection company's account number may be different than the original creditors account number.
4) Who is responsible for this debt: if you are married and the debt was opened while married then it is a "joint" debt. If you were not married when the debt was opened then list the debt as "husband" or "wife".
5) Date Incurred:  This is the date you opened the account; you can sometimes find this date on your credit report.
6) Amount Due: (do not worry about the amount changing; DO NOT round numbers; use the amount due on the most current statement that you have).
7) What type of debt?  Use a classification such as credit card or medical.
8) If anyone, other than your current spouse, co-signed on this debt you will need the following information: their name, address, and any additional names they may have used in the last 6 years
Again (I know this is repetitive) it is very important that you list the correct addresses for all your creditors. If we are given a wrong address then the Post Office will return the bankruptcy notice to us; we will return it to you. You must then obtain a better address, send it to us, we then file it with the Bankruptcy Court. Of course, this office and the Court will charge a fee for that amendment. If the creditor does not receive notice of your bankruptcy, then you are left unprotected, and they may be able to sue you after the bankruptcy is completed.
4) Dependents: you will need to list anyone who lives with you, even if they cannot be claimed on your taxes.
5) Income: the Bankruptcy Code requires that all debtors provide the total amount of income they have earned in the last full six months before filing their bankruptcy case. This includes all commissions, bonuses, gifts given on a regular basis, etc. You will be asked to enter these amounts beginning with last month and working backwards.
* Please remember, if you are married, enter the husband's income information first, then the wife as the "spouse".*
You will need to list:
A) Your occupation(s)
B) Employer Name
C) Employer Address
D) How long you have been employed there
E) A current pay stub showing all of your withholdings and year-to-date income
F) Tax returns and most recent pay stub reflecting the last three years' income (including this year)
6) Expenses: (monthly) You are also required to list all normal monthly expenses. Review your bank statements, bills, and pay close attention to those bills that you pay periodically, such as car insurance or car registration fees.
Rent / Mortgage
Utilities:
~ Electric
~ Water / Sewer
~ Phone
~ Other
General Expenses:
~ Home Maintenance
~ Food
~ Clothing
~ Laundry / Dry Cleaning
~ Medical / Dental (other than premiums deducted from any pay checks)
~ Transportation (gas / vehicle maintenance)
~ Recreation
~ Charitable Contributions
Insurance:
~ Homeowners / Renters (only if it is not included in a mortgage or rent payment)
~ Life Insurance
~ Health Insurance (other than premiums deducted from an pay checks)
~ Auto Insurance
~ Other (please specify)
Installment Payments:
~ Auto
~ Other (please specify)
Other Monthly Expenses:
~ Taxes
~ Alimony
~ Payment for Dependents
~ Business expenses
~ Miscellaneous (please specify)
7) Means test: Previous 6 months income:
In order to make this simpler for you we will enter your income for the the last 6 months. So, at least one week before your first meeting you must fax or e-mail us copies of all paychecks received in the last full 6 months. For instance, if today is March, 13th, you will need all pay stubs back to September of last year. If you do not have a regular paycheck – then send us a statement of income earned each month. Make sure to itemize the deductions from the income. If you do not pay taxes at the time you receive the funds, include any taxes you pay at the end of the year.
You will also need to provide us with statements of any other type of income (other than from employment) for the past two years.
8) Financial Affairs:
You will need to list the following:
You will need to enter the last two full years of annual income tax returns. For instance: if it is March 13th of this year, you will need to know what you have made so far this year, and what you made in past two years. You will need to bring the pay stubs, tax returns, and your calculation of this year's income so far to your meeting with Ms. Drain.
Payments to any creditor totaling more than $600.00 in the last 90 day.
Any debts repaid to relatives, friends, partners, or business associates in the last 12 months
Any lawsuit or legal proceeding you have been involved in during the last 12 months
Any property taken or wages garnished as a result of a lawsuit or legal preceding in the last 12 months
Any property repossessed, sold in a foreclosure, or returned to the seller in the last 12 months
Any rights in property signed over to any creditor in the last 4 months (such as a lien)
Custodian or court appointed person who took custody of any of your property in the last year
Any charitable Contributions over $100.00 in the last year
Any single gift to a family member worth more than $200 (fair market value) in last 12 months
Any losses due to fire, theft, other disasters, or gambling in the 12 months
Any payments made for debt counseling (including your attorney) in the 12 months
Any transfers made in the last 2 years (this includes any items sold, traded, given away or that you used as collateral for a loan)
9) PLEASE READ – THIS IS VERY IMPORTANT: At the end of filling out all the information you can click "Finish Now". At that time an e-mail will be sent to our office indicating that you are done entering all the data. THEREFORE, DO NOT PRESS COMPLETE unless you are really through.
10) GOOD NEWS: Now that you have followed these directions you are now more than halfway through with this complex process. I know you have done your best to complete this information and we will review everything when you and I meet. Thank you so much for your dedication to helping me help you. I look forward to working with you.
11) Your next assignment – take yourself out and do something you like – movie, dinner with a friend, etc. You earned it.
Call our office if you have questions that are not answered on this page. Please remember that we are here to assist you throughout this process.
Diane and Jay
---
2375 E Camelback Rd, Phoenix, AZ 85016
Disclaimer: The information in this web site is not intended to constitute legal advice or to create an attorney-client relationship. The information, documents or forms provided herein is intended for general information purposes only and must not be regarded as legal advice. Laws change periodically; therefore the information in this site may not be accurate. It is imperative that you seek legal counsel in order to ascertain your rights and obligations under the applicable law and based upon your specific circumstances.